BRICS 2017: What to Expect When PM Narendra Modi Meets Xi in Xiamen
The feeling a week after Doklam was defused seems to be that the Narendra Modi government has managed to win this round with China through quiet but resolute diplomacy.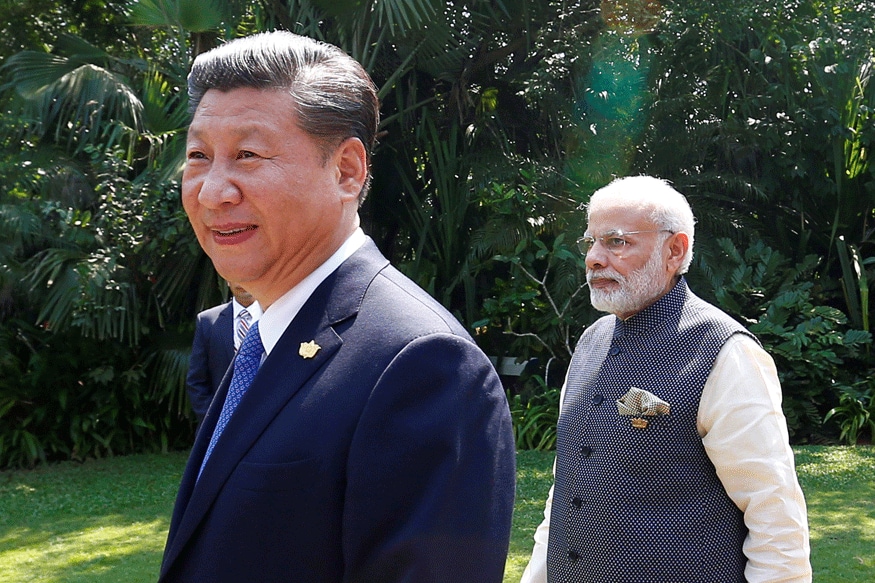 File photo of Chinese President Xi Jinping (left) and Prime Minister Narendra Modi. (Photo: Reuters)
It is a quietly triumphant Narendra Modi who has set foot on Chinese soil, for the first time since the Doklam standoff was resolved, as he arrived in Xiamen to attend the BRICS summit. The feeling a week after Doklam was defused seems to be that India has managed to win this round through quiet but resolute diplomacy.
Here are the five things to watch out for when Modi meets Chinese President Xi Jinping:
1. A MEETING OF EQUALS
After all, how often can India boast of having quietly tamed the dragon? Modi has met Xi on more than half a dozen occasions in the last 3 years, second only to the number of times he has met former US President Barack Obama. But this will be the first time that both will be speaking like equals, not merely on the back of rhetoric, but now the Chinese know that Modi is willing to walk that talk with strong action on the ground.
2. WILL EITHER PARTY BRING UP DOKLAM?
While this meeting in Xiamen is all about BRICS, it is unlikely that Doklam will occupy too much talk time. But since there is a standalone bilateral between both leaders, this issue cannot not be talked about. It will be interesting to see if both leaders agree to put in any new special mechanisms to deal with potential Doklams in the future. Or designate chosen officials to prepare one for the future.
3. THE ELEPHANT IN THE ROOM
Both sides will not be hard pressed to bring up the issue of Pakistan and terrorism sponsored by Islamabad against India. China has already said that they think this is not the right forum to bring up Pakistan's role. But this is one issue that both sides cannot afford to ignore, especially in light of the recent freeze in ties between Islamabad and Washington.
4. TERRORISM
This has been one of Prime Minister Modi's pet themes in various bilateral fora. At last year's BRICS summit in Goa, the Prime Minister had alluded to Pakistan as the 'mothership' of terror. In the end, the joint statement did not name Pakistan explicitly or denounce terror groups by name. But that could likely change this time around as the names of Lashkar, Jaish and other terror organizations are expected to feature.
5. AN EXPANDED BRICS
China, this year has invited five different countries as observers, as part of the BRICS outreach programme. These countries include Egypt, Tajikistan, Mexico, Guinea and Thailand. None of these countries have anything in common other than the fact that China wants to establish listening posts in these countries to further its own interests. India has been cool to the idea of expansion, fearing one day BRICS might be expanded to include Pakistan.
Get the best of News18 delivered to your inbox - subscribe to News18 Daybreak. Follow News18.com on Twitter, Instagram, Facebook, Telegram, TikTok and on YouTube, and stay in the know with what's happening in the world around you – in real time.
| Edited by: Ashish Yechury
Read full article