GET Stock

Quotes


British 'Paedophile' May Have Preyed on Other Kids, Police Probe Porn Ring Link
Murray Denis Ward was in the habit of chatting up young boys and sending obscene photographs and videos to them. He would also ask them to send their photographs in exchange.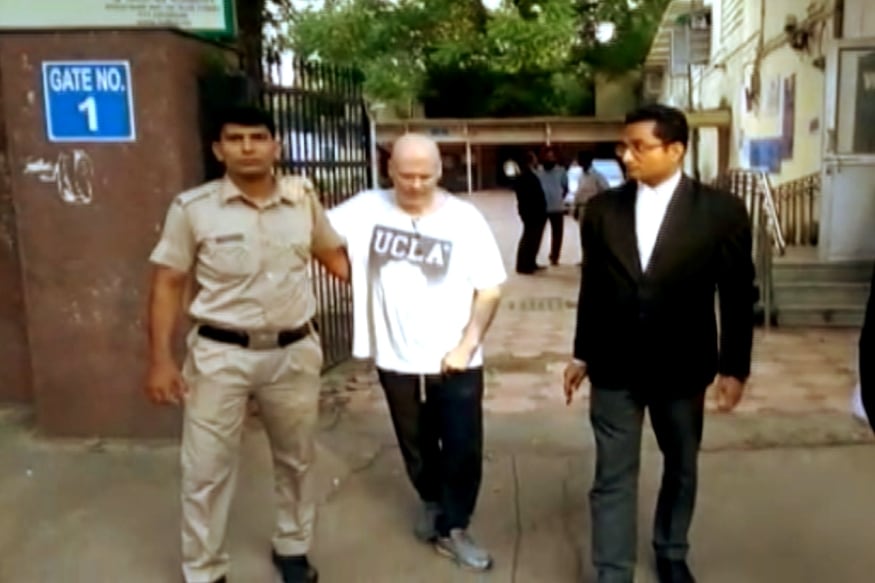 Accused Murray Dennis Ward being taken to court on Wednesday. (TV grab)
New Delhi:
British national Murray Dennis Ward who was arrested in Delhi for alleged sexual assault of three blind school boys may have tried to prey on more children, police suspect after going through his mobile phone chat records.
Delhi Police sources told CNN-News18 two days after his arrest that 54-year-old Ward was also in touch with boys and girls who were not from the school for visually challenged and that the chat messages had sexual overtones.
The conversations he had with these children struck a similar pattern, sources said with Ward first befriending them and asking them whether they have girlfriends or boyfriends. This would allegedly be followed by questions on whether they have had any sexual experience.
Ward would become so friendly with those he chatted that the children would not tell their parents even when he sent them pictures of his genitals and asked them to send him theirs, the sources said.
Delhi Police are planning to send a woman officer to the houses of the children he was in touch with over the phone to ask more questions. So far, there were no details except for a chat in which Ward "confessed" that he found sex with children "enjoyable".
Ward, a native of Gloucestershire, was taken into custody from his rented home in Vasant Kunj allegedly while sexually assaulting three students of a school for the blind.
Police also suspect he was involved with an international child pornographic ring as they found objectionable pictures and video clips on his laptop which he uploaded to cloud and exchanged over WhatsApp.
Some of these pictures and videos date back to November 2016, the time he returned to Delhi after a two-year stay in Myanmar.
Ward has been living in Delhi since mid-2016. He was working with a multinational company in Gurgaon, when he suffered a paralytic attack and quit his job in April. He has a wife and three kids, who live in the UK.
Also Watch
| Edited by: Sanchari Chatterjee
Read full article