Unhappy over the poll dates announcement, the Opposition leaders have reached the Election Commission in New Delhi on Thursday to demand announcement of Budget after Assembly elections in the five states.
Opposition objected to the fact that the polls will be held three days after the Budget announcement on February 1.
Read More
Jan 5, 2017 12:02 pm (IST)
Jan 5, 2017 11:08 am (IST)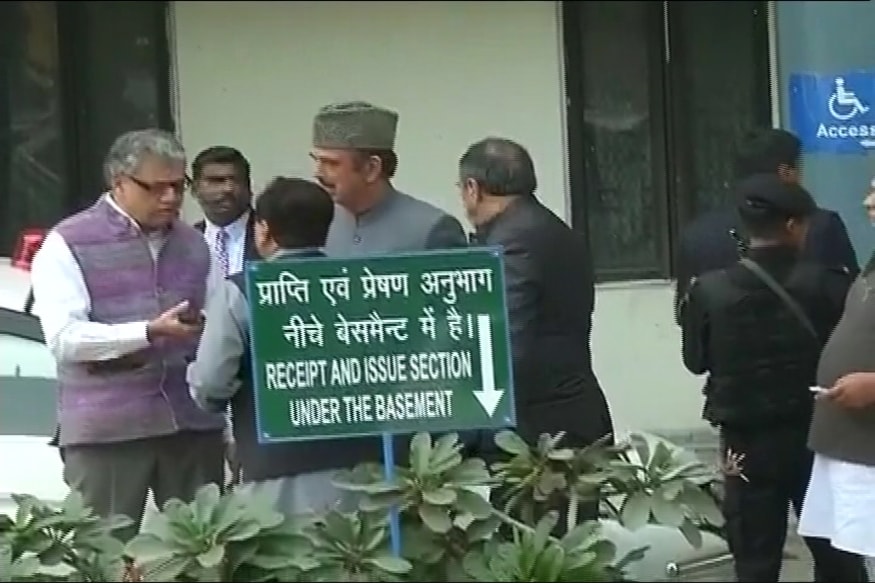 A TV grab of Opposition Leaders outside EC building in New Delhi.

Five states - Uttar Pradesh, Goa, Punjab, Manipur and Uttarakhand - will go to polls between February-March.

Voting starts on February 4, just days after the budget is to be revealed, and ends on March 8. Counting for all five states will be held on March 11.

Stay tuned for LIVE updates.


14 Aug, 2019 |

India in West Indies

WI
vs
IND
240/7

35.0 overs

256/4

32.3 overs

India beat West Indies by 6 wickets (D/L method)

14 - 18 Aug, 2019 |

The Ashes

ENG
vs
AUS
258/10

77.1 overs

250/10

94.3 overs

England drew with Australia

14 - 18 Aug, 2019 |

New Zealand in Sri Lanka

NZ
vs
SL
249/10

83.2 overs

267/10

93.2 overs

Sri Lanka beat New Zealand by 6 wickets

11 Aug, 2019 |

India in West Indies

IND
vs
WI
279/7

50.0 overs

210/10

42.0 overs

India beat West Indies by 59 runs (D/L method)

08 Aug, 2019 |

India in West Indies

WI
vs
IND
54/1

13.0 overs

/

overs

Match Abandoned