Bulandshahr Violence Was a Result of BJP's Divisive Politics: Akhilesh Yadav
Akhilesh Yadav said the BJP has resorted to communal politics because its support base is shrinking.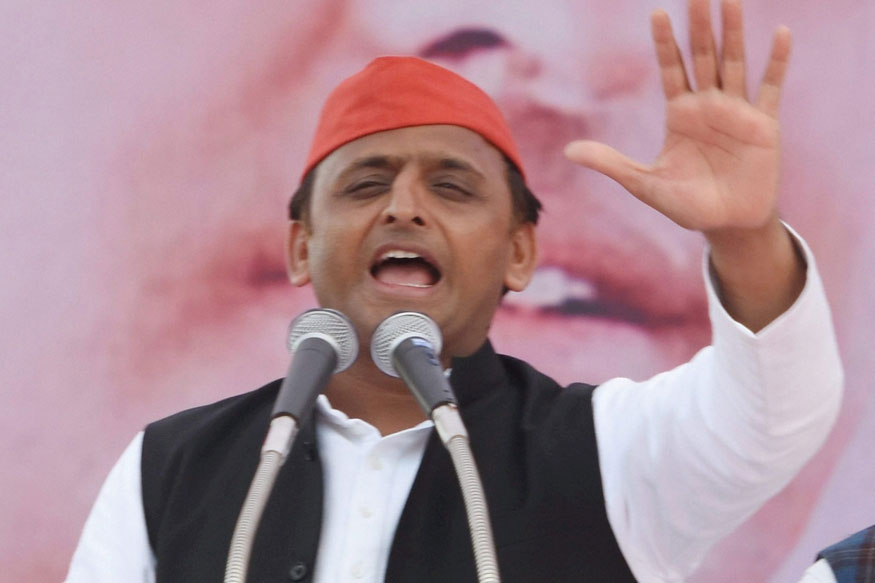 File image of Akhilesh Yadav. (Image: PTI)
Lucknow: Once again accusing the BJP of indulging in divisive politics, former UP Chief Minister and Samajwadi Party chief Akhilesh Yadav on Friday said the Bulandshahr violence was a result of saffron party's dangerous policies.
"The incident that happened in Bulandshahr was a result of the 'thoko niti' adopted by the state government. The BJP knows its base is shrinking and that is why is has resorted to communal politics," Akhilesh said while addressing a rally in Nagla Chavraiyya village of Naseerpur in Firozabad district.
"The 2019 general elections are crucial and everyone will have to be alert against the divisive policies of the BJP," said Akhilesh and added that the current Yogi Adityanath government has not done anything for the betterment of the state.
Akhilesh, along with his father and Samajwadi Party patriarch Mulayam Singh Yadav, was in Firozabad to unveil a statue of a Kargil Martyr and Veer Chakra winner Brajlal.
Making a strong pitch for votes, Akhilesh listed the work done by Mulayam during his tenure in UP: "It was Neta ji (Mulayam Singh Yadav) who did the most for our armed forces," he said.
Mulayam stated that Samajwadi Party has the potential to stop communal forces like the BJP. He urged the party leaders to focus more on rural areas and claimed that there will be ample job opportunities for the youth once SP comes back into power in Uttar Pradesh.
"Today, the BJP is pumping a lot of money to win the elections. However, after today's rally they will get the message loud and clear. The Samajwadi Party cadre along with Akhilesh Yadav will have to work harder to win the next elections," Mulayam said.
Akhilesh's comments come a day after CM Yogi described the death of police inspector Subodh Kumar Singh during the mob violence in Bulandshahr as an accident.
Singh was shot in the head on Monday. The mob, which according to the police FIR was formed of men from right-wing Hindu outfits, had also blocked cops from taking him for treatment and he had died before he could reach the hospital.
Get the best of News18 delivered to your inbox - subscribe to News18 Daybreak. Follow News18.com on Twitter, Instagram, Facebook, Telegram, TikTok and on YouTube, and stay in the know with what's happening in the world around you – in real time.
Read full article