Main Accused in Bulandshahr Cop's Murder Releases Video from Hiding, Contradicts Own Claim
In the video, Yogesh Raj, who is a member of the VHP and Bajrang Dal, claimed he was not present at the site of violence and had nothing to do with the protests.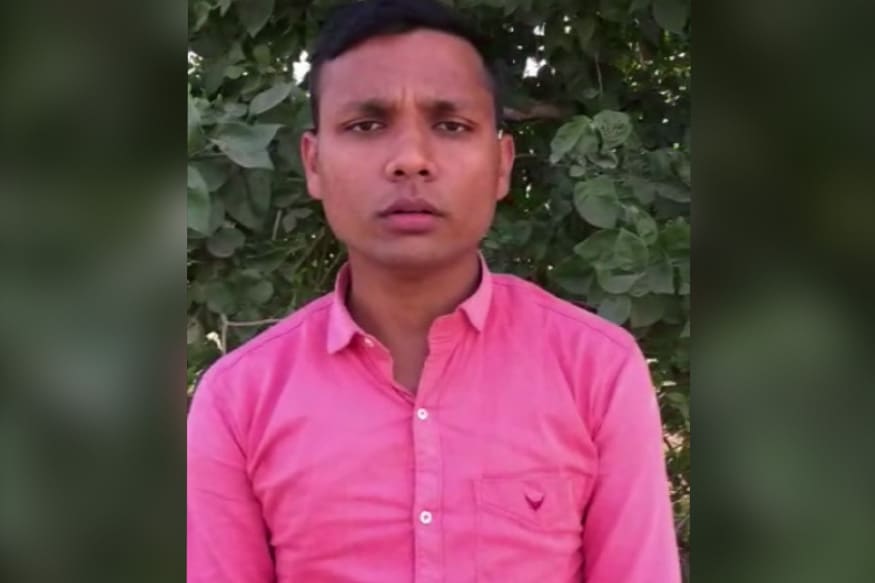 Yogesh Raj is a member of both Bajrang Dal and VHP.
New Delhi: Bajrang Dal leader Yogesh Raj, the main accused in the killing of a policeman during mob violence over alleged cow slaughter in UP's Bulandshahr, released a video from hiding on Wednesday, claiming innocence.
In the video, Yogesh Raj, who is also a member of the VHP, claimed he was not present at the site of violence and had nothing to do with the protests. He also alleged that the UP police were trying to portray him in bad light.
Yogesh's whereabouts have been unknown since Monday evening and the police are yet to decipher the location where the video was shot.
"Protests were being held in the street outside Siyana police station. My Bajrang Dal colleagues and I were sitting inside," he said. In the video, the 28-year-old also confirmed that he is the district convenor of the Bajrang Dal.
"I was in my house on Monday morning and received a call that some villagers had found cow meat in sugarcane fields. After this, I went there and rushed straight to the police station," he said in the video.
However, the arguments that Yogesh puts forth in the video do not tally with the initial statement he gave to the Bulandshahr police. In his statement, Yogesh had stated that around 9 am on Monday, he and three of his friends had gone for a walk.
In a forested area near Mahaw, a neighbouring village, they spotted seven people slaughtering cows, they said. Before they could raise an alarm, those people fled. He had said they were all residents of his village.
Another point of contradiction was Yogesh's claim that he was sitting inside the police station when clashes erupted. Several videos have emerged to the contrary. He is seen and heard saying in one of the videos that he would keep blocking the road unless the police take action against those involved in the 'cow slaughter'. In a few more videos that surfaced after the clash, he is also seen talking to police officials while the protest was on.
"If the police has registered a case against cow slaughter, why will Bajrang Dal protest," he said in his video from the hideout.
Hindu outfit Bajrang Dal's district head, a BJP youth wing member and a VHP worker along with 84 others were booked on Tuesday for the murder of police inspector Subodh Kumar Singh during Monday's mob violence that was stoked by rumours of cow slaughter in west Uttar Pradesh's Bulandshahr.
Yogesh Raj has been booked for murder and attempt to murder under sections 302 and 307 of the Indian Penal Code, respectively, as well as various sections of arson and damaging public property.
Till now, four persons have been arrested for the violence, in which another youngster named Sumit was also killed during police's retaliatory firing.
Apart from Yogesh Raj, among those named in the FIR are BJP youth wing member Shikhar Agrawal and VHP member Upendra Raghav.
Get the best of News18 delivered to your inbox - subscribe to News18 Daybreak. Follow News18.com on Twitter, Instagram, Facebook, Telegram, TikTok and on YouTube, and stay in the know with what's happening in the world around you – in real time.
| Edited by: Nitya Thirumalai
Read full article