Butchers, Bootleggers and Triple Talq Bill Opponents Didn't Vote For BJP in Gujarat, Says Minister
Gujarat home minister Pradipsinh Jadeja said BJP's tally reduced because butchers who were angry about tough anti-cow slaughter law , bootleggers angry about tough prohibition law and those opposed to the proposed Triple Talaq Bill didn't vote for the BJP.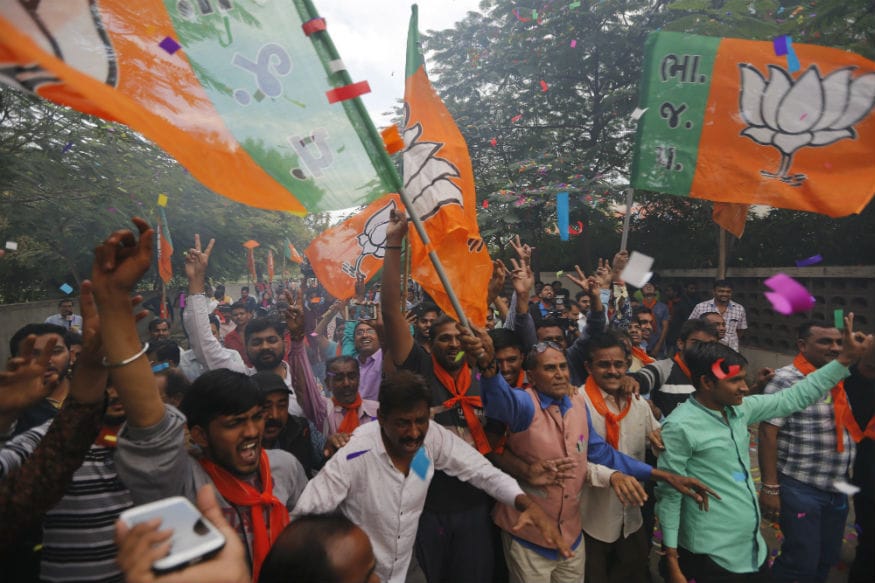 Representative image.
Ahmedabad: Gujarat home minister Pradipsinh Jadeja has claimed that the Bharatiya Janata Party's tally of seats reduced in the recently concluded assembly election because butchers, bootleggers and those opposed to triple talaq did not vote for the party.
Jadeja was speaking on Thursday in the Gujarat assembly on the motion of thanks to Governor O P Kohli's address to the Assembly and said this while responding to the Congress party is big at the BJP for its recent electoral performance.
"I will tell you who did not vote for us. Those butchers who were angry against us for introducing a tough anti-cow slaughter law did not vote for us. The bootleggers who were angry with us for introducing a tough prohibition law did not vote for us. Those who are opposed to the proposed Triple Talaq Bill also did not vote for us," Jadeja said.
He went on to state that despite this, the BJP got more number of votes in the 2017 Assembly election as compared to the 2012 election and his government will continue to pursue the policies that have been implemented.
Earlier, both BJP and the Congress MLAs took digs at each other's parties. Congress MLAs stated that despite claiming to win 150 seats in the 182-member assembly, the BJP has been reduced to double digits. Jadeja and other BJP MLAs said that the Congress claimed it would win 125 seats but managed just 77 because of its divisive and caste based campaign ahead of the polls.
On March 31, 2017, the Gujarat government amended the Gujarat Animal Protection (Amendment) Act 2011, making it extremely stringent. Under the new law, cow slaughter attracts a punishment of life imprisonment, one lakh rupees fine and permanent confiscation of vehicles used for transporting cattle meant for slaughter.
In February 2017, the Gujarat government further strengthened the Gujarat Prohibition (Amendment) Act 2017. Under the new provisions, those selling liquor will face up to ten years in jail and a fine of up to five lakh rupees. Earlier, punishment for this illegal activity was imprisonment of up to three years. Under the new act, liquor den operators and those assisting them will face imprisonment of up to ten years.
The central government is keen to enact an act, where instant triple triple talaq or talaq – e – biddat is made a punishable offence.
Senior journalist and political commentator, Darshan Desai, told CNN-News18, "If he said this in the context of results of the 2017 elections, does it mean that the people he mentioned voted for the BJP in the elections prior to the recently concluded election?"
"This is just an extension of the BJP's Hindutva politics. It appears as if this is an attempt to project those people whom the minister mentioned as anti-nationals," he added.
Get the best of News18 delivered to your inbox - subscribe to News18 Daybreak. Follow News18.com on Twitter, Instagram, Facebook, Telegram, TikTok and on YouTube, and stay in the know with what's happening in the world around you – in real time.
| Edited by: Ashish Yechury
Read full article