Modi Cabinet Approves Rs 8,500 Crore Bailout Package for Sugar Industry
Pending sugarcane dues and low MSP, the rate at which government buys crops from farmers, had become a major poll issue in the recently held by-elections.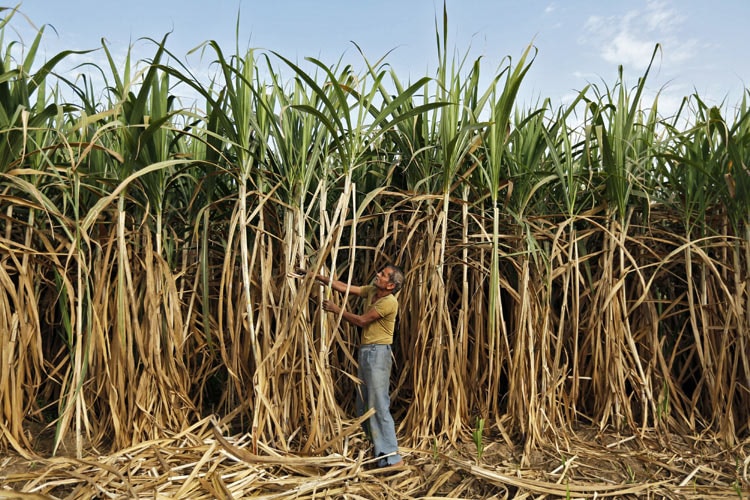 File Picture
New Delhi: On the day when Congress president Rahul Gandhi is in Madhya Pradesh's Mandsaur district to highlight farm distress in the poll-bound state, the Union cabinet passed a Rs 8,000 crore bailout package for sugarcane industry.
The bailout is an attempt to ensure that cash-starved mills clear cane dues of Rs 22,000 crore.
The sugarcane industry has been witnessing a steep fall in prices following a record sugar production of over 31.6 million tonnes in the 2017-18. To relieve farm distress, the government also decided to increase Minimum Support Price (MSP) of sugarcane crop to Rs 29 a kg.
The cabinet, headed by Prime Minister Narendra Modi, had last month also announced a Rs 1,500 crore production-linked subsidy for sugarcane farmers to help millers make cane payments.
The Centre has also doubled sugar import duty to 100% and scrapped export duty to check sliding domestic prices. It has also asked mills to export 2 million tonnes of sugar.
The Centre has been under relentless attack by opposition parties over worsening agrarian distress. Speaking at a rally in Mandsaur, Congress president Rahul Gandhi attacked the BJP-led NDA government, claiming, "The MP government opened fire on farmers and killed them. In the entire country, farmers are asking for their rights and committing suicide. And families present here a testimony to it."
He added that whether it is PM Modi or any BJP ruled states, no one is considerate towards farmers.
Pending sugarcane dues and low MSP, the rate at which government buys crops from farmers, had become a major poll issue in the recently held by-polls in west Uttar Pradesh's Kairana district, in which the ruling BJP state government lost out to rivals by over 50,000 votes.
Mandsaur had become a rallying point for farmers across the country, agitating against non-implementation of MS Swaminathan commission recommendations, which was part of BJP's manifesto for 2014 general elections. On June 1, over 100 farmer bodies from across the country announced a 10-day nationwide stir against the worsening agrarian distress.
Shortage of essential food supplies has been reported for the last week from Madhya Pradesh, Gujarat, Maharashtra, Rajasthan, Punjab, Uttar Pradesh and Haryana, where thousands of farmers have called strike. While in some states like Punjab, farmer unions have called off stir, other states like Madhya Pradesh have continued to suffer from shortage of vegetables and milk.
Meanwhile, Rahul Gandhi's rally in Mandsaur on Thursday is being seen as the curtain raiser for Congress' campaign in the upcoming state polls due later this year. His party has been out of power in the state for last 15 years now.
The Congress president is addressing "Kisan Rally" at Khokhra (Pipliya Mandi) in the district in which he's sharing dais with family members of three out of the six people killed in the police firing in June last year.
Read full article