GET Stock

Quotes


Cabinet meet on October 2 to decide on ordinance on convicted leaders
<p>The Union Cabinet is meeting on October 2 to take a call on possible withdrawal of the controversial ordinance on convicted lawmakers, whose fate appears to have already been sealed after Rahul Gandhi's strong denunciation of the measure.</p>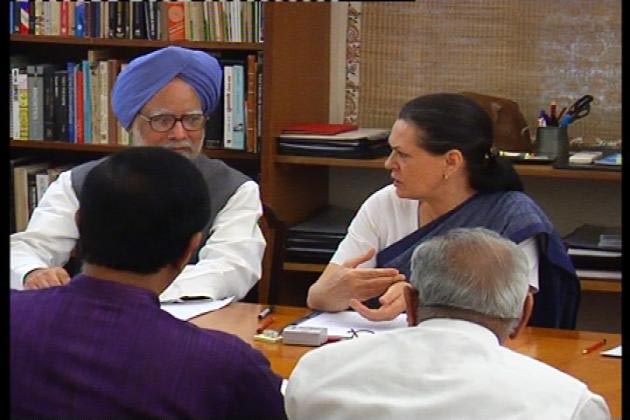 <p>The Union Cabinet is meeting on October 2 to take a call on possible withdrawal of the controversial ordinance on convicted lawmakers, whose fate appears to have already been sealed after Rahul Gandhi's strong denunciation of the measure.</p>
The Union Cabinet is meeting on October 2 to take a call on possible withdrawal of the controversial ordinance on convicted lawmakers, whose fate appears to have already been sealed after Rahul Gandhi's strong denunciation of the measure.
Government sources said on Monday that a meeting of the Union Cabinet has been convened on October 2 to deliberate on the Ordinance that seeks to protect convicted lawmakers by circumventing a Supreme Court order.
Congress Vice President Rahul Gandhi has forced the Congress to have a relook at the ordinance after he called it a "complete nonsense" and said that it should be "torn up and thrown away."
The ordinance is currently before President Pranab Mukherjee who is leaving on a foreign tour on October 2.
The President has already met Home Minister Sushil Kumar Shinde, Parliamentary Affairs Minister Kamal Nath and Law and Justice Minister Kapil Sibal to seek clarifications about the Ordinance.
An indication about the likely fate of the Ordinance was available when Nath said that Gandhi expressed the view of many many people in the party, obviously suggesting that the government should have a "re-look" into it.
His deputy in the ministry Rajiv Shukla had also insisted that the party's job is to give direction to the government.
"In the last six decades, there have been a number of occasions, when party has got the government's stand changed. Party's job is to give direction to the government," Shukla said.
Also Watch
Read full article