'Cancelled Ola Ride as Driver Was Muslim,' Tweets Man Followed by Ministers, Gets Roasted
Soon after the he tweeted, many on social media asked him to also stop buying fuel as it is imported from the Middle East and also asked Ola to ban him from its platform.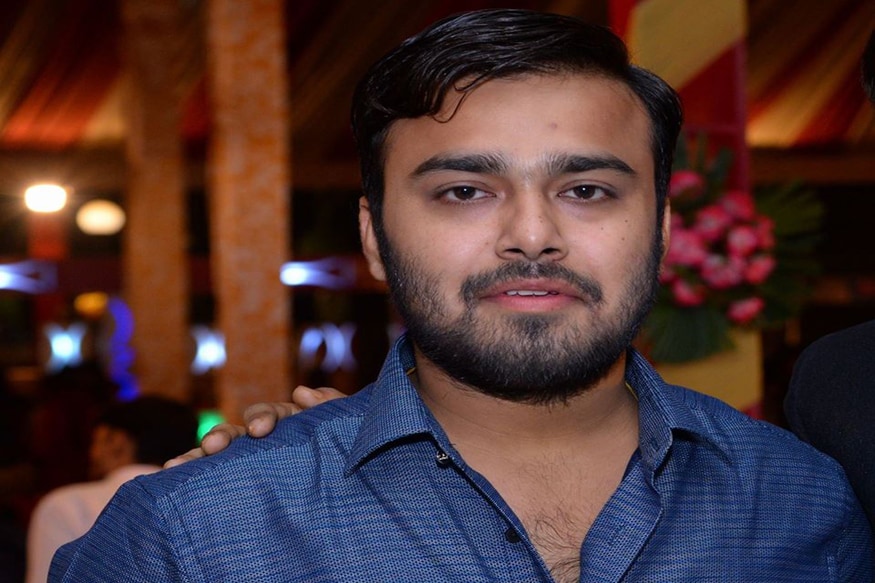 Abhishek Mishra describes himself as a 'Hindutva thinker' and is a member of the VHP.(Photo: Facebook)
New Delhi: A Twitter post by a man who claims to be associated with the Vishwa Hindu Parishad has gone viral and has triggered a huge debate after he claimed that he had cancelled his Ola cab ride because the driver assigned to him was Muslim.
Abhishek Mishra, who describes himself as a 'Hindutva thinker', said that he had cancelled the cab ride on April 20 because he did not want to give his money to 'Jihadi' people. Along with the tweet, he attached a screenshot of the cancelled cab ride, which showed that the name of the driver was Masood Alam.
A screenshot of Abhishek Mishra's tweet.
Mishra, who has a verified Twitter handle, has over 14,000 followers on the platform, including defence minister Nirmala Sitharaman, minister for petroleum and natural gas Dharmendra Pradhan and minister of culture Mahesh Sharma.
On his Facebook profile, he says that he is from Ayodhya and works as an IT professional in Lucknow. He claims that he holds responsibility of the IT cell of the VHP and has also worked with the ministry of commerce previously as a project manager.
Soon after the he tweeted, many on social media asked him to also stop buying fuel as it is imported from the Middle East and also asked Ola to ban him from its platform.
People like him are the real threat to our nation. This is not what we the Indians feel. Hate and hatred has no place in our society.

— vibin (@vibin1245) April 22, 2018
Dear @TwitterIndia, have reported this account for spreading hate against a particular community, with no provocation whatsoever, please intiate action asap, moreover the blue tick is being used as a badge of honour for spewing hate, awaiting prompt action https://t.co/aYHgVfKUaN

— Ruben Mascarenhas (@rubenmasc) April 22, 2018
.@Olacabs and @Uber_India should blacklist this bigot and ensure that he can never take a cab. https://t.co/jMWVXx67ME

— Tinu Cherian Abraham (@tinucherian) April 22, 2018
Good job...but please don't use don't use any vehicle at all, as they all run on petrol coming from Muslim countries. Save your money from Jihadis.....start using bullock carts. https://t.co/VZLObjxc0c

— Scotchy (@scotchism) April 22, 2018
Among those who condemned Mishra was Congress MP Shashi Tharoor.
I remember an India where people who thought this way would have been ostracized rather than admired &"followed". We need to #BringIndiannessBack. https://t.co/410oU4JVuR

— Shashi Tharoor (@ShashiTharoor) April 22, 2018
But Mishra was not ready to back down and in a series of tweets, he defended his action.
He said that his move was completely justified and those attacking him were being hypocritical. "Can I have no right to choose? If they can run a campaign against Hanuman ji poster on cab, defamed Hindus and Hindus god in Kathua incident then they must be prepared for reply," he replied to one.
He also attached a screenshot of a Benglauru woman's Facebook post marked to Uber and Ola, in which she had said she feared for her safety and of her female colleagues in cabs that had "belligerent" symbols like the Hanuman Rudra.
"As you may be aware, Hindutva groups and their leaders have openly supported the gruesome rape and murder of an eight-year-old girl in Kathua," the woman had said.
If this views acceptable then why my views are not acceptable ? pic.twitter.com/170MWQuBpn

— Abhishek Mishra (@Abhishek_Mshra) April 22, 2018
A pinned tweet on his Twitter profile also has the 'Angry Hanuman' poster. It says, "If you had objections to Hanumanji's Rudra form, then you had to be ready for his answer too. Now why are you whining?"
Ola cabs has also responded after some Twitter users questioned the silence. "Ola, like our country, is a secular platform, and we don't discriminate our driver partners or customers basis their caste, religion, gender or creed. We urge all our customers and driver partners to treat each other with respect at all times," the company said.
Get the best of News18 delivered to your inbox - subscribe to News18 Daybreak. Follow News18.com on Twitter, Instagram, Facebook, Telegram, TikTok and on YouTube, and stay in the know with what's happening in the world around you – in real time.
| Edited by: Aakarshuk Sarna
Read full article