Caught Defecating Near Railway Tracks, Slum Dwellers in UP Say They Have no Other Option
The Railway Police Force claims it has caught 56 people for trespassing or misusing government property, which includes open defecation.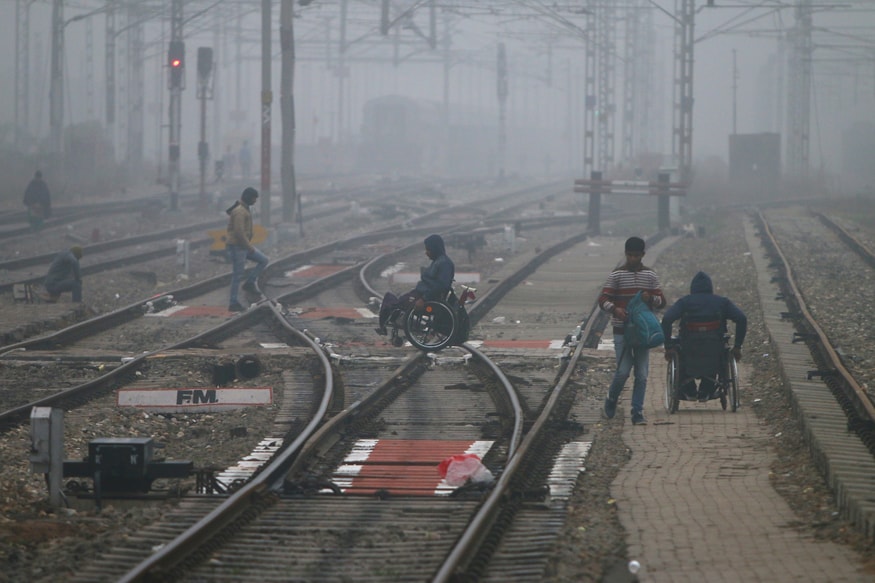 Image for representational purpose. (Reuters)
Lucknow: Mehrunisha's husband had, on Wednesday morning, gone to relieve himself at a vacant Indian Railways plot when he was caught by the Railway Protection Force (RPF).
The force claims it has caught 56 people like Mehrunisha's husband for trespassing or misusing government property.
Those who have been caught live in a nearby slum and claim that lack of public toilets forces them to relieve themselves in the open.
The slum-dwellers live in a group of hovels called 'Om Nam Shivoy', which is close to the posh Gomti Nagar area in Lucknow.
The slum has been around since 1999-2000 and many possess voter ID cards and Aadhaar cards. Possessing these documents, though, have not provided the slum-dwellers with toilets, drinking water or electricity.
On Wednesday morning, RPF officers raided the area and arrested about 40 people from there. Most were sitting along railway tracks or on railway grounds, defecating. Others were arrested for trespassing.
Fehrisht Siddiqui, divisional commissioner for safety with North Eastern railways said, "An extensive operation was launched against trespassers on railway properties and those defecating along railway tracks."
She further said that those arrested were booked under relevant sections, which include 125 and 127 of the Railway Protection Act.
Meanwhile, district secretary of All India Democratic Women's Association (AIDWA) Seema Rana said, "The men and women of such slums have been caught between the RPF and state government's apathy. Nothing will change unless the government provides them with basic amenities."
Get the best of News18 delivered to your inbox - subscribe to News18 Daybreak. Follow News18.com on Twitter, Instagram, Facebook, Telegram, TikTok and on YouTube, and stay in the know with what's happening in the world around you – in real time.
| Edited by: Aditya Nair
Read full article