nda:
Needmore seats to Win

Needmore seats to Win
upa:
Cauvery: A River That Isn't and The Backlash That's Waiting
As the road from Budalur curves its way around little hamlets, the Grand Anicut suddenly comes into sight, gleaming in its majesty, the statue of a Chola king standing beside it.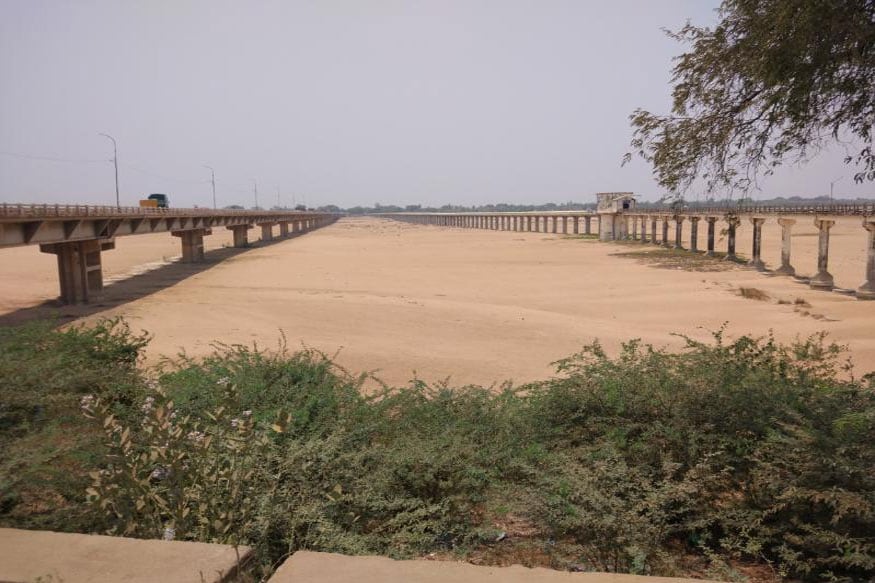 The Grand Anicut. (Photo: Deepa Balakrishnan)
Kallanai/Ariyalur
: As the road from Budalur curves its way around little hamlets, the Grand Anicut suddenly comes into sight, gleaming in its majesty, the statue of a Chola king standing beside it. Nestled between Trichy and Thanjavur districts, it is one of South India's oldest dams, tracing its history back to the medieval Chola kingdom; it was remodelled during the British era, with increased height, to plan for better irrigation downstream.
Today, stuck in many a political upheaval that Tamil Nadu has seen these past three months, the sands taunt you to test their heat.
So startling is the glint off the dried river bed, and so hot the sand beneath your feet, that you couldn't be blamed for wondering if it is, indeed, a river. For miles upstream, as far as your eyes can see, there is not a drop of water in sight. Is this really a river that saw three states fight for two decades on how to share its water?
"We have already lost all of this year's crops. What we are wondering now is whether we can still sow the next kuruvai (the term for the short-term crop of June to October) come June (2017)? Just the thought of whether there is a next crop has driven farmers to despair... Unfortunately for us (Tamil Nadu), all our water sources are in other States. We are totally dependent on Kerala or Karnataka," says PR Pandian, head of the Farmers' Welfare Association from Mannargudi.
It is also at the 'Grand' Anicut that Cauvery river branches off into the Vennar and the Cauvery, and an additional Kollidam that takes water to Ariyalur, about 60 kilometres north. Here again, the sand stares back at you with a similar story. Rows of trucks move up and down the half-kilometre-long bridge atop, weaving their way through a side track to a place from where sand mined from the river bed is loaded into it.
Farming has totally failed this year and this has made the river beds more vulnerable to mining.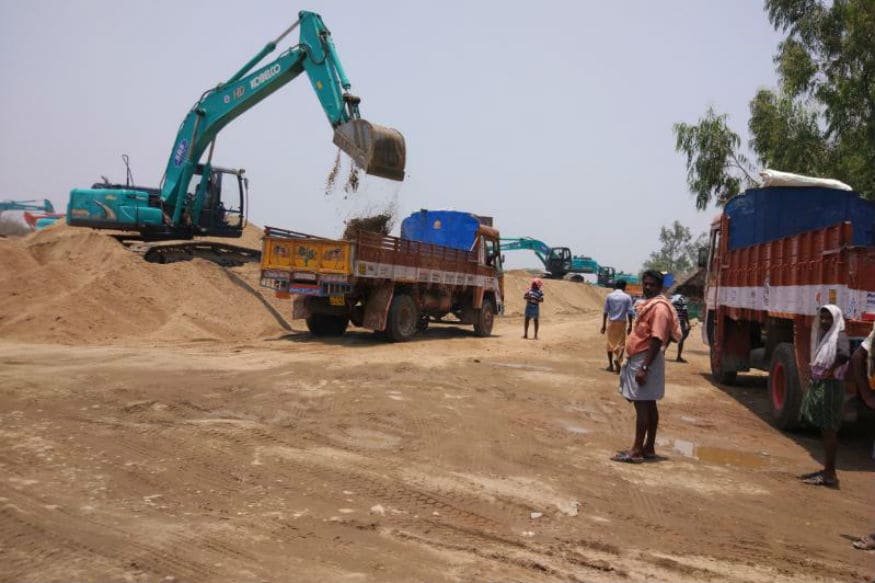 "The underground water has totally depleted in all these districts because of sand exploitation. The government knows it is mined in excess, but brushes off all our complaints. Who is to ask them? It is sand that preserves the ground water and we will suffer the next season," says Varanavasi K Rajendran, State Secretary of the Consortium of Indian Farmers' Association.
Census 2011 says 31 per cent of all workers in Tamil Nadu are involved in agriculture. That's one-third its total work-force -- a strength not to be messed with. And with no commitment coming from the State or Central governments on how to solve their problems, this population is restless for results.
Twenty-five days into its protest, anguish is turning into anger when politicians come to pay lip-service. DMK's former Union Minister T R Baalu's speech last week was met with growing unease, and it took barely minutes for a group of youngsters to turn violent.
"We have been struggling for farmers' welfare all this while. But those who have not cared to look at us until now are suddenly appearing here and talking politics," says a vehement K Bhupathi, a young activist.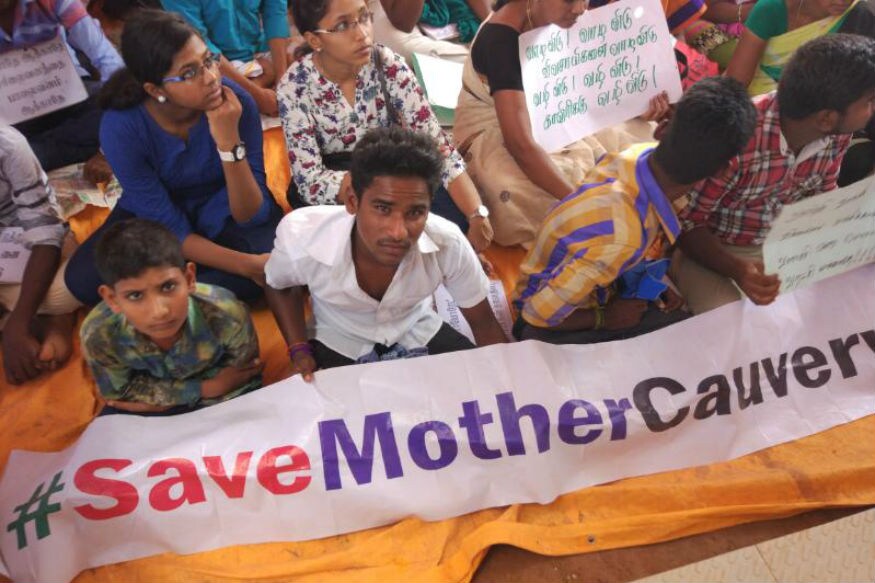 As with the Marina protest, youngsters are coming out to hold more placards and are suspicious of every politico's speech and intentions.
"We don't have a problem with these politicians coming to share our grief, empathise with us. But let them not come and talk politics. This is not the platform to serve their political motives," says Karthika Gandhi, a post-graduate student.
There is a slow churning on ground, a rebellion brewing.
"The farmers of Tamil Nadu have been cheated by the government. There is very meagre relief.. We asked for 36,000 crores, they (Central government) give us 1,700-odd crores. That is 3.6 per cent. When we ask 100 rupees, you give 3 rupees and 60 paise? That is not an insult, it is an assault; an assault on the farmer's sensibilities," says Maniarasan, a lawyer turned farmers'activist.
A bandh has been called on the 25th, rail rokos are being planned in the coming days, as farmers crave for a better deal. The news that more power games are at play in Chennai's Secretariat hurts deeply.
(Get detailed and live results of each and every seat in the Lok Sabha elections and state Assembly elections in Andhra Pradesh, Odisha, Arunachal Pradesh and Sikkim to know which candidate/party is leading or trailing and to know who has won and who has lost and by what margin. Our one-of-its-kind Election Analytics Centre lets you don a psephologist's hat and turn into an election expert. Know interesting facts and trivia about the elections and see our informative graphics. Elections = News18)
Read full article
Countdown To
Elections Results
To Assembly Elections 2018 Results