CBI asks Peter to reveal Sheena's murder sequence & investments abroad, during Polygraph test
Three-page questionnaire on Peter Mukherjea's polygraph test had more than 50 questions in 'yes' and 'no' format: CBI sources.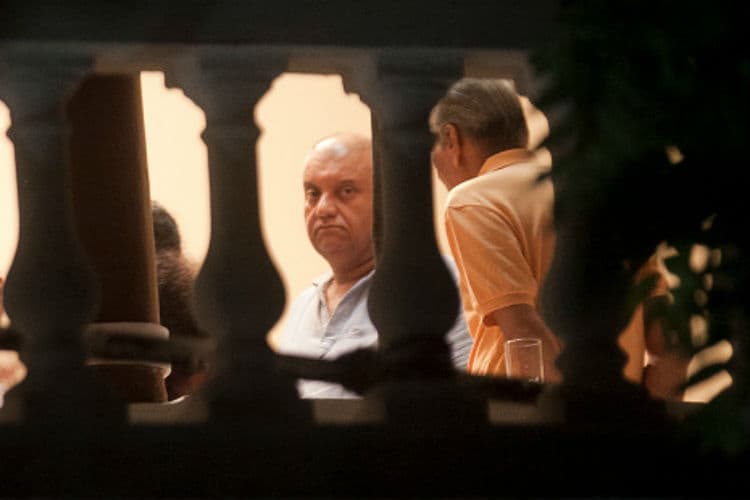 Three-page questionnaire on Peter Mukherjea's polygraph test had more than 50 questions in 'yes' and 'no' format: CBI sources.
New Delhi: Former media tycoon Peter Mukherjea's was asked more than 50 questions based on two sets of questionnaires on Sheena Bora murder case and his financial transactions during his polygraph test on Saturday.
In an exclusive details with the CNN-IBN, it was learnt that questionnaires were divided into at least two sets including one on his financial angle and the other was on Sheena Bora murder incident. He was also asked about the sequence on what led to her killing.
Sources said, three-page questionnaire had more than 50 questions in 'yes' and 'no' format and it is yet to be ascertained whether the CBI officers are satisfied with the Peter's reply or not.
It was learnt that the questions were ranged from his different bank accounts, transactions done by his wife Indrani Mukherjea. He was also asked specific questions based on his various investments in India and abroad.
A special court on Friday gave its nod to the CBI to conduct polygraph test on Peter, which reportedly performed at the CBI headquarters in New Delhi.
Peter was arrested on November 19, 2015 from his Worli residence in Mumbai and has been in CBI custody since then. On Thursday, a Mumbai court extended the CBI custody of Peter till November 30.
Sources said, CBI - through polygraph test - wanted Peter to reveal his financial transaction and also whether he was aware of Sheena's (daughter of his wife Indrani) murder or not. Among many possibilities, CBI sleuths zeroed in on financial matters as the motive behind Sheena's killing.
However, Peter's lawyer Mihir Gheewala claimed that he always maintained that he became the victim of his wife's (Indrani) devious methods.
However, CBI demanded Peter's custody claiming that they have to collect more information as they have documents justifying that huge money has been routed to Sheena from Peter's company.
The agency claimed that there is huge siphoning off of money from the 9X investment. "This money may have gone to Singapore and other places. They promoted several companies from 2006-07 and investments were made via Singapore accounts. It was also found that bank accounts were opened by Indrani's friend Gayatri Ahuja in Singapore and some of the account seems to be in Sheena's name," CBI had said.
"Total financial transactions are running into Rs 900 crores and we have issued notice to Interpol seeking access to the HSBC bank accounts," the agency had claimed.
Get the best of News18 delivered to your inbox - subscribe to News18 Daybreak. Follow News18.com on Twitter, Instagram, Facebook, Telegram, TikTok and on YouTube, and stay in the know with what's happening in the world around you – in real time.
Read full article