CBSE Class 12th Board Exams Mar 2018: Know the Mathematics Exam Pattern, Sample Question Paper & Marking Scheme
CBSE has also uploaded the Sample Question Paper for Mathematics and candidates gearing up for Class 12th Board Exams must practice this paper among others to understand the level of difficulty and prepare accordingly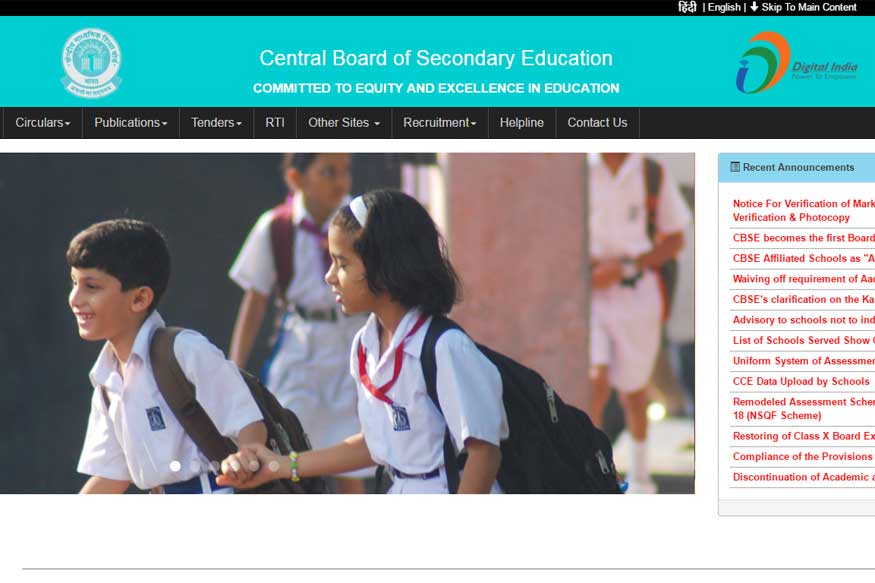 Students eligible for appearing in the CBSE Class 12th Board Exams in the month of March 2018 must go through the marking scheme and sample question papers
CBSE Class 12th Board Exams are approaching soon and will commence in March 2018. Mathematics is a crucial subject and students keen on getting full marks must understand the marking scheme for Maths to give their best shot within the stipulated duration of 3 hours. CBSE has also uploaded the Sample Question Paper for Mathematics and candidates gearing up for Class 12th Board Exams must practice this paper among others to understand the level of difficulty and prepare accordingly.
CBSE Class 12th Board Mathematics Exam Pattern:
1. The CBSE Class 12th Board Mathematics exam will comprise of 29 questions viz
Ques.1-4 will carry 1 mark each
Ques.5-12 will carry 2 mark each
Ques.13-23will carry 4 mark each
Ques.24-29 will carry 6 mark each
2. Candidates will be given internal choices in the long answer type questions in Section C & D
3. Marking scheme will be followed for each step given by the candidate and the conclusion statement and figure will carry a mark too.
CBSE Class 12th Board Mathematics Marking Scheme & Sample Question Paper:
Students eligible for appearing in the CBSE Class 12th Board Exams in the month of March 2018 must go through the marking scheme and sample question papers for Mathematics by following the links below:
1. Marking Scheme (Mathematics XII 2017-18)
CBSE has uploaded the marking scheme for mathematic in the below mentioned pdf. It contains a solved sample paper with step-by-step marking scheme for the solutions.
http://cbseacademic.in/web_material/SQP/CLASS_XII_2017_18_final/Maths_MS.pdf
2. Sample Question Paper (Mathematics XII 2017-18)
The Sample Question Paper gives details about the number of questions in each section and the marks they carry. Students must practice this sample question paper as a mock test of their knowledge and time management.
http://cbseacademic.in/web_material/SQP/CLASS_XII_2017_18_final/Maths_SQP.pdf
Read full article
Countdown To
Elections Results
To Assembly Elections 2018 Results