Satya Pal Malik Named New Jammu and Kashmir Governor, Vajpayee Aide Lal Ji Tandon Takes His Place in Bihar
With the appointment of Baby Prasad Maurya as Uttarakhand Governor, BJP is attempting to reach out to Jatavs, Mayawati's core vote base.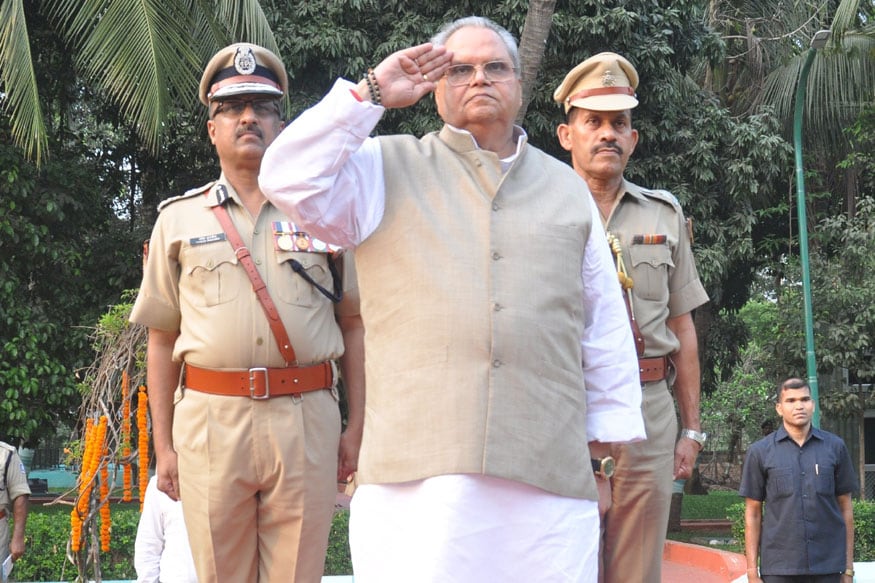 File image of Satya Pal Malik. (Photo: PTI)
New Delhi: Bihar governor and BJP's former national vice-president, Satya Pal Malik, was appointed the Governor of Jammu and Kashmir on Tuesday as President Ram Nath Kovind okayed seven new gubernatorial appointments.
Apart from appointment of Malik, old Atal Bihari Vajpayee aide Lal ji Tandon has been appointed as the new Bihar Governor.
The other appointments are of Satyadev Narayan Arya as the governor of Haryana and Baby Rani Maurya as governor of Uttarakhand. Ganga Prasad, the governor of Meghalaya, has been transferred and appointed as governor of Sikkim.
Tathagata Roy, the governor of Tripura, has been given charge of Meghalaya, while Haryana governor Kaptan Singh Solanki has been appointed as governor of Tripura.
Arya has had a substantial political career and has served in Nitish Kumar-led cabinet in Bihar. Maurya has been one of the old BJP lieutenants in Uttar Pradesh. A dalit face of the party, she has served a stint as the Mayor of Agra, as well as a member of the state's women commission and child welfare commission.
With her appointment, BJP is attempting to reach out to Jatavs, Mayawati's core vote base as the BSP enjoys a resurgence.
Ganga Prasad is another political figure from Bihar, after Malik and Arya, who has been given another gubernatorial chair. He began his political career in Bihar after being elected as a first-time Member of Legislative Council (MLC) in 1994. He retained the position for 18 years, during which he led the Opposition in the state Assembly for five years.
Tathagata Roy, a BJP state president of West Bengal, is perhaps the most social media active governor in the country today, with his Twitter always buzzing with controversial statements. He started his political career in 1990, after leaving his academic job at Jadavpur University where he used to head the construction engineering department.
Kaptan Singh Solanki, the last name in the list, has had a long association with the RSS and with the BJP. He was born in Garhpara village of Madhya Pradesh's Bhind district on July 1, 1939. He studied in Gwalior, has BEd MA degress and has been nominated to the Rajya Sabha twice, in August 2009 and in August 2012.
The Rashtrapati Bhawan spokesperson said that the appointments will take effect from the dates the incumbents assume charge of their respective offices.
Get the best of News18 delivered to your inbox - subscribe to News18 Daybreak. Follow News18.com on Twitter, Instagram, Facebook, Telegram, TikTok and on YouTube, and stay in the know with what's happening in the world around you – in real time.
| Edited by: Aakarshuk Sarna
Read full article