Centre Asks Chandra Bose to Convince GJM's Bimal Gurung for Talks
Speaking to News18, Chandra Bose said, "On July 4, few intelligence officials approached and requested me to bring GJM Chief Bimal Gurung back to the table for a dialogue to end this crisis."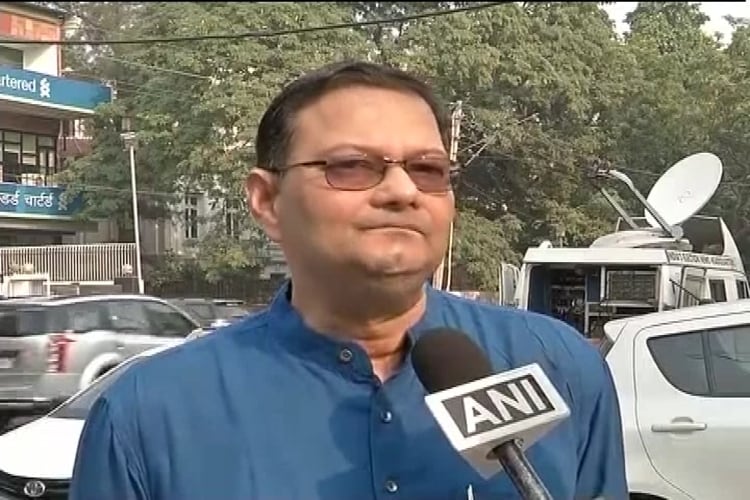 File photo of Chandra Kumar Bose, Vice President, State Unit of Bharatiya Janata Party in West Bengal.
Kolkata: A team of officials sent by the Home Ministry met Netaji Subhash Chandra Bose's grand nephew Chandra Bose, asking him to convince GJM Chief Bimal Gurung for talks to end the Darjeeling crisis. The decision was taken in consultation with the Mamata Banerjee-led state government.
Speaking to News18, Chandra Bose said, "On July 4, few intelligence officials approached and requested me to bring GJM Chief Bimal Gurung back to the table for a dialogue and end this crisis. Since then, I have managed to talk to him over the phone five times and he said 'now the movement was no longer restricted to GJM but had become a mass movement'. He told me that now the people of Hills wanted a separate state and he cannot take any decision alone."
"Mere Hath Main Kuch Nahi Hai (it's not in my control)... She (Mamata) called us terrorists. People are angry. Since you are requesting, I will definitely look into the matter," Bimal Gurung told Chandra Bose while stressing the need for a tripartite meeting instead of a meeting with Mamata separately.
When asked why he was chosen for the task, Chandra Bose said, "Our ancestors had a very good relationship with the Gorkhas in Darjeeling. They were an integral part of the Indian National Army (INA). We used to own a house in Kurseong which has now been converted into the Netaji Museum and Netaji Institute of Asian Studies. My grandfather Netaji Subhash and Sarat Chandra Bose lived in this house. Netaji had written the famous Haripura Congress speech from this house in Kurseong. Our family's association with the Gorkhas is old and I am sure they will now give me some respect in keeping my words."
When asked why the Union Home Minister - instead of calling him - sent officials to meet and ask Bose to bring the Gorkhas to the discussion table, he said, "Initially they wanted to meet me at my house. But then, I refused and asked them to meet me at a café. They introduced themselves as IB officials and I cross-checked their identities. It was found that they were actually asked by the MHA and state government to get in touch with me to convince GJM."
Bose said that initially, Gurung was adamant that he didn't want to sit for talks with Chief Minister Mamata Banerjee, saying now he will only have a dialogue with the Centre. "After much convincing, he agreed to a tripartite meeting. But I told him that in a federal structure, there is a process for any dialogue and requested him to sit with state chief minister first for the betterment of people living in the Hills. I have also requested Mamata Banerjee to ensure an amicable solution."
Chandra Bose said, "This is a big challenge for me and I will try my best. I am personally against a separate state of Gorkhaland. I am hopeful that Gurung will consider my request. My primary job will be to end this crisis through an immediate dialogue. Gorkhas were alienated for years, and now we should give them their due space and identity. They are emotionally detached from Bengal and my job is to make them understand emotionally."
Meanwhile, Congress president in Bengal Adhir Ranjan Chowdhury has written a letter to Prime Minister Narendra Modi, seeking his intervention to end the Darjeeling crisis.
Get the best of News18 delivered to your inbox - subscribe to News18 Daybreak. Follow News18.com on Twitter, Instagram, Facebook, Telegram, TikTok and on YouTube, and stay in the know with what's happening in the world around you – in real time.
| Edited by: Mirza Arif Beg
Read full article