'Chaarfutiya Chhokare' review: The film doesn't entertain neither does it stir your conscience
It is amazing to see that how a film with a good story and a moderately good bunch of actors can go this wrong.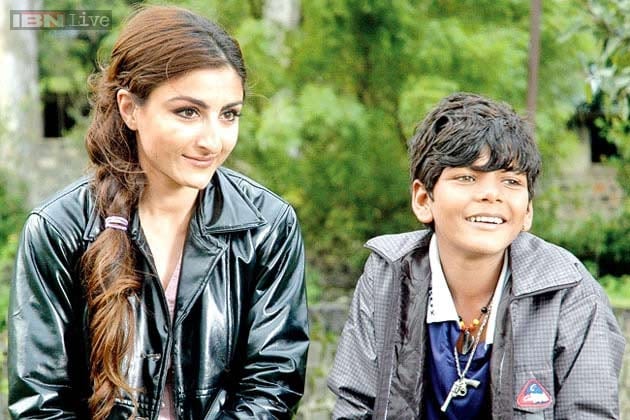 It is amazing to see that how a film with a good story and a moderately good bunch of actors can go this wrong.
They say that content is king. That if a film's story is in place, that it is bound to work with the viewers. And when one makes a film on something as serious as child trafficking, one hopes to see a powerful film with a strong message. But director Manish Harishankar's 'Chaarfuitya Chhokare', dealing with pertinent issues like child trafficking and adolescent crime, falls flat from the word go.
The story is set in a remote village of Bihar called Birva where poverty and illiteracy is rampant. Local thekedar rules over the village, is involved in child trafficking, runs a brothel in the city and even turns 13 years old into contract killers. In such a society, Neha Malini (Soha Ali Khan) an NGO-wali comes to build a school. Neha, newly returned from the US, is full of optimism. While she does have all the permits in place to build the school in the village, the village and the perennial lawlessness in the area hamper her project right from its initiation. Neha is also one of those do-gooders who happens to meet the three boys who are infamous in the village for the crime they have committed in the vuillage in the recent past.
Neha dwells deeper into what led to the boys taking up guns and realizes that a political-criminal nexus pervades the system and how the three boys- Awadesh, Hari and Gorakh, are forced into committing crime.
While the issues taken up in the film are all pertinent, it is the screenplay and the storyline that fails to create any impact. The director has good actors on board, National Award Winners Seema Biswas and child actor Harsh Mayar play pivotal roles, yet he fails to make the film extra ordinary. Editing is shoddy, the special effects used are quite unnecessary and are obvious to the eye and scenes lack consistency. There are moments when the characters are not emoting neither are they speaking any dialogues. Most of the scenes have so much empty spaces that the two hour long film becomes a tedious affair to watch.
Soha Ali Khan as the righteous, idealist Neha Malini, doesn't quite fit in. The actress in her spotless linen shirts, skinny jeans and salon styled hair doesn't quite make for a convincing social activist. In some scenes she is too optimistic- so much so - that you, as a viewer would want to shake her up and make her realize the reality. In some scenes she is overtly emotional for no particular reason. Harsh Mayar- the boy who surprised us all with his role in 'I Am Kalam'- overacts in most scenes in this film. He plays the wronged teenager Awadesh who is forced to take up the gun due to the certain circumstances, and tends to overdo all the scenes where he is supposed to be angry. The only saving grace in the entire cast is Seema Biswas, but with a poor screenplay, she can't really do much to save the film.
It is quite amazing to see that how a film with a good story and a moderately good bunch of actors can go this wrong. It doesn't entertain, neither does it stir your conscience, it only leaves you bored and sleepy by the end of it. The film appears to be an half-hearted effort which shows in almost every frame.
Ratings: 1/5
Get the best of News18 delivered to your inbox - subscribe to News18 Daybreak. Follow News18.com on Twitter, Instagram, Facebook, Telegram, TikTok and on YouTube, and stay in the know with what's happening in the world around you – in real time.
Read full article