Chandrashekhar's Mother to Address Bhim Army Rally at Jantar Mantar on Sunday
Fifty-five-year-old Kamlesh Devi, Chandrashekhar's mother, will address a rally at New Delhi's Jantar Mantar on June 18, Sunday.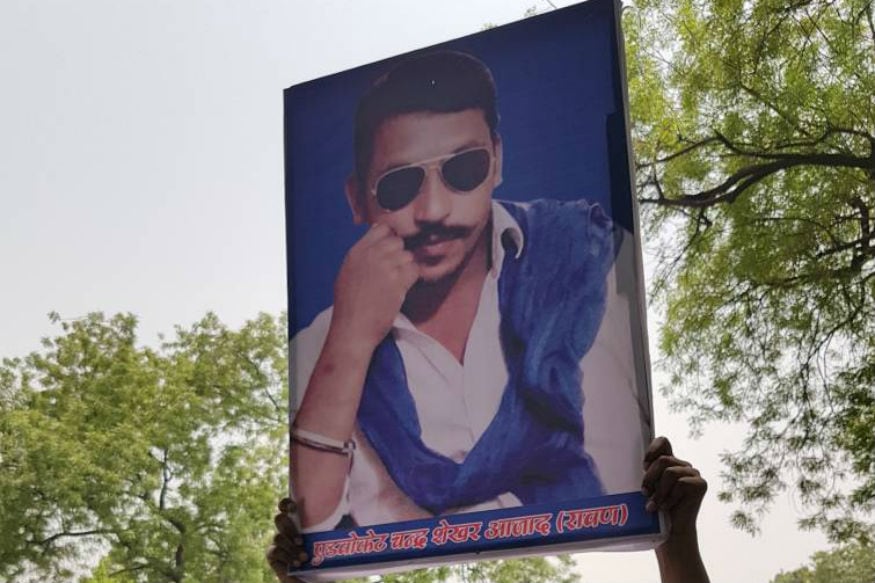 Bhim Army and its founder Chandrashekhar shot to national prominence last year after a caste conflict broke out in Saharanpur.
New Delhi: Despite the arrest of its leader Chandrashekhar Azad, Bhim Army is set to step up its protest against alleged atrocities on Dalits in Saharanpur. The radical Dalit outfit has announced a rally at New Delhi's Jantar Mantar on June 18, Sunday. Kamlesh Devi (55), Chandrashekhar's mother, will address the rally. His brothers, Bhagat Singh (38) and Kamal Kishor (26), will also be present at the rally.
Vinay Ratan Singh, who is heading the outfit in Chandrashekhar's absence, said, "The iron lady who gave birth to a lion like Chandrashekhar will address a massive public gathering at Jantar Mantar on June 18. I thank all supporters for making our last Jantar Mantar rally a success and appeal you to come to the protest in large numbers on June 18 as well. We are against the framing of innocent people in cases related to the riots."
ALSO READ: From Chandrashekhar to Ravan, Why Bhim Army Chief is a Challenge to BJP
On Thursday morning, Chandrashekhar was arrested by a UP Police team in Himachal Pradesh's Dalhousie. The team, comprising members of UP Police's Special Task Force (STF) and the Special Investigative Team (SIT) probing Saharanpur riots nabbed the elusive Bhim Army chief.
Bhim Army, in protest against alleged atrocities on Dalits, had called for a Mahapanchayat in Saharanpur on May 9. While the police denied permission for the public meeting, invitations had already gone out on social media. Hundreds had started making their way to the venue of the meeting when things turned sour. Supporters of the Bhim Army clashed with the police, following which; Chandrashekhar was booked by the police.
On May 21, while police was searching for him all over the state, Chandrashekhar emerged on the stage at a Jantar Mantar rally in New Delhi, thumping his chest in defiance. He offered to surrender to the court but ultimately, did not do so. The police was under considerable pressure to arrest him after he announced another Jantar Mantar rally on June 18.
ALSO READ | I am with Chandrashekhar, Dalits: Congress Leader Imran Masood
| Edited by: Bijaya Das
Read full article