Keep off Lalgarh, Chidambaram urges NGOs and leaders
Maoist stronghold in West Bengal not safe yet, says Minister.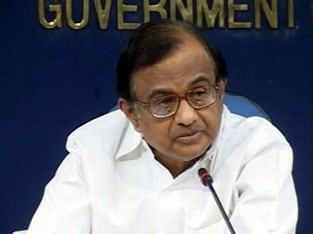 Maoist stronghold in West Bengal not safe yet, says Minister.
New Delhi: With combing operations against Maoists in Lalgarh reaching a critical stage, Home Minister P Chidambaram on Sunday appealed to political leaders and NGOs not to venture to the conflict zone in West Bengal.
After reclaiming the Lalgarh block headquarters, security forces have started combing the surrounding villages to flush out Maoists from the troubled zone in West Midnapore district.
"The situation in Lalgarh is sensitive and continues to be tense. Besides, the Communist Party of India-Maoist has called for a bandh tomorrow (Monday)," Chidambaram said in a statement.
"Security forces must carry on their work without distraction. Hence, I appeal to all citizens, especially political leaders, NGOs and others not to go to the conflict area."
His appeal comes a day after West Bengal intellectuals went to Lalgarh and alleged that women and children there were being harassed. "We have visited some interior villages and spoken to the people. People are living in danger. They are very afraid that police may beat them up," said theatre personality Saonli Mitra.
Trinamool Congress chief Mamata Banerjee has also instructed two union ministers of state Mukul Roy and Sisir Adhikari to proceed to Midnapore town and stay put there for the next few days, party sources said.
Security reinforcements comprising several companies of the Central Reserve Police Force (CRPF) and Border Security Force (BSF), as also state armed police have been part of the Lalgarh operations.
Get the best of News18 delivered to your inbox - subscribe to News18 Daybreak. Follow News18.com on Twitter, Instagram, Facebook, Telegram, TikTok and on YouTube, and stay in the know with what's happening in the world around you – in real time.
Read full article