Chennaiites Rely on Private Social Media Pages for Weather, Flood Updates
Time and again Chennai has lent a helping hand using social media and other means for rescue and relief work. However, now the people have taken to other online platforms even to get weather updates and flood warnings.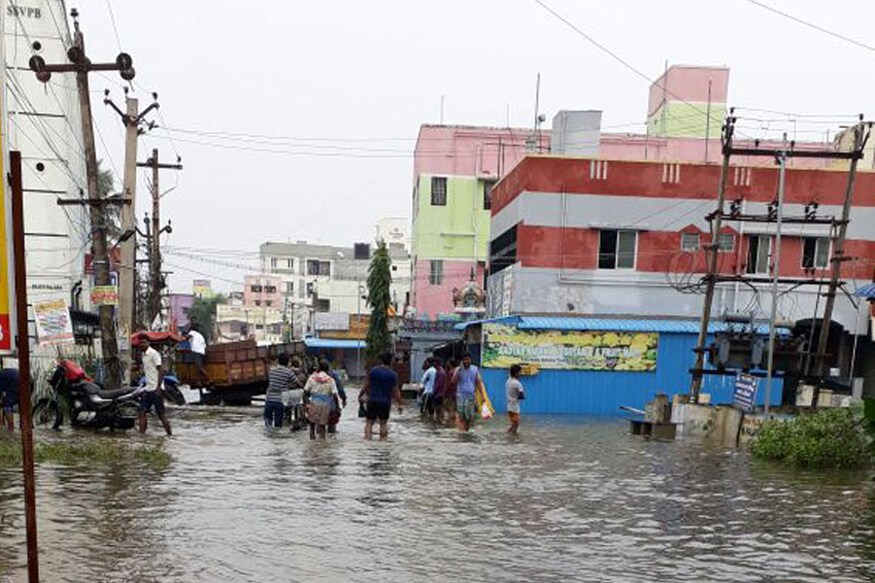 The Northeast Monsoons have claimed 12 lives so far.
Chennai: The Northeast Monsoon has once again left Chennai and other parts of Tamil Nadu inundated through the first week of November, and has already claimed 12 lives. The annual crisis has created a rather popular opinion that the government has done little to help its people over the years, and now they are looking at other unconventional sources to rely on.
Time and again the city has lent a helping hand using social media and other means for rescue and relief work. However, now the people have taken to other online platforms even to get weather updates and flood warnings.
Now when the sky turns grey, people quickly check the weather alerts on 'Tamil Nadu Weatherman', a Facebook page with more than 4 lakh followers.
The man behind the social media page, Pradeep John, works for a financial firm and keeps Chennai abreast of weather alerts.
A self-confessed Pluviophile (lover of rain), he was fascinated by rain and storms since his teenage years. With an experience in blogging for more than seven years, he also hordes rainfall data of over 20 years.
Pradeep has been posting rainfall alerts and records on Facebook since 2014. "First year into it, I hardly had 500 followers and nobody liked my posts, but I kept posting. During the November 2015 floods, I suddenly had over 1.6 lakh followers. People were desperate for information," he said.
Although he humbly says that he is no competition to the India Meteorological Department (IMD), the comments and testimonials on his page show that people pay more attention to his updates.
He said, "My alerts notify people about the intensity, duration and place of rainfall and that is all that the people want to know. When it's raining, my updates are very frequent."
Pradeep John keeps Chennai abreast of weather alerts. (Image: CNN-News18)
Harihara Subramaniam, a resident of Madipakkam, said, "I used to watch IMD on news channels for updates. But now, I have completely switched over to Tamil Nadu Weatherman, Accuweather and the likes for alerts."
The Weatherman is also no exception to trolls. He is often criticised for not posting in Tamil. "Some people voluntarily translate my posts in the comments section. Criticism will be there, but people trust me and I feel responsible to give them the right alerts."
While the 'Tamil Nadu Weatherman' gives weather updates, RiskMap.in notifies people about the areas that are inundated and which can be used to commute. It is a crowd-sourced real-time flood reporting platform developed by Massachusetts Institute of Technology's (MIT) and Citizen Consumer and Civic Action Group (CAG) helps to pilot it in Chennai.
The website enables citizens to share vital information via social media platforms. Being the first in India, it has been piloted in Chennai for this Monsoon and was launched on November 1.
Satyarupa Shekhar, Director, Government Outreach and Advocacy of CAG, said, "We cannot set up sensors all over the city, thus, the people are our best sensors. The platform is by the people and for the people."
RiskMaps is already being used in many parts of the world and was first launched in Indonesia. More than 3,00,000 people shared updates for the floods in Indonesia earlier this year and it was also piloted in the United States during Hurricane Irma.
To eliminate inaccuracies, RiskMap deletes entries every 12 hours.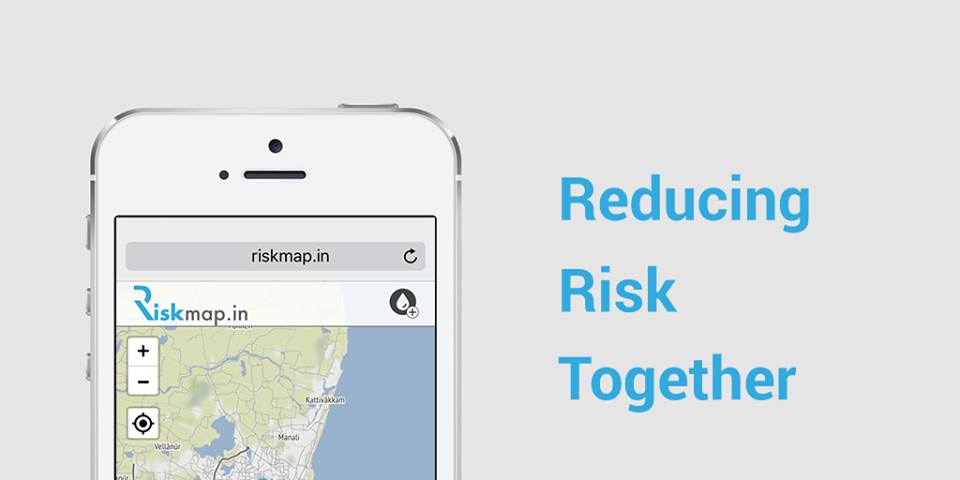 RiskMaps has launched its pilot project in Chennai. (Image: CNN-News18)
Satyarupa said, "Sometimes people are very committed. One of the entries reported knee-deep water in T.Nagar and the same person waited at the location and reported that water has receded to ankle-length."
The team also approached the Chennai Corporation for collaboration but it is still being discussed.
Get the best of News18 delivered to your inbox - subscribe to News18 Daybreak. Follow News18.com on Twitter, Instagram, Facebook, Telegram, TikTok and on YouTube, and stay in the know with what's happening in the world around you – in real time.
| Edited by: Sanchari Chatterjee
Read full article