China Indicates Plans to Meddle in Kashmir 'to Protect Investments'
A report in China's state-run Global Times has revealed Beijing's plans to interfere in Kashmir. The report, which eggs on the Chinese leadership to "play a greater role in resolving conflicts" in South and Southeast Asia, says Beijing can't "turn a deaf ear to the demands of Chinese enterprises in protecting their overseas investments."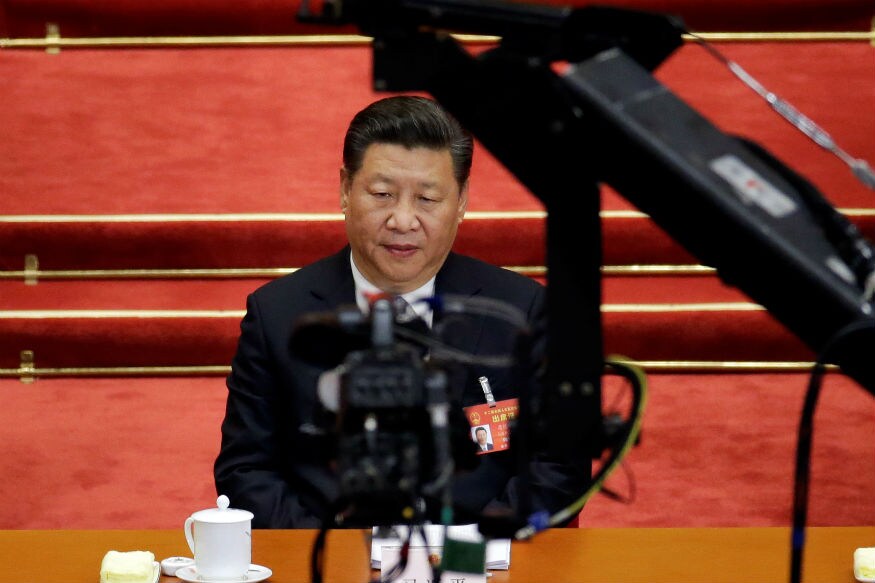 Chinese propaganda is going to great lengths to tell the world about President Xi Jinping's ambitious project to revive Silk Road trading routes with a massive multi-country infrastructure programme.
New Delhi: A report in China's state-run Global Times has revealed Beijing's plans to interfere in Kashmir because of its nearly $50 billion investment in the China-Pakistan Economic Corridor that passes through Pakistan-occupied Kashmir.
The report, which eggs on the Chinese leadership to "play a greater role in resolving conflicts" in South and Southeast Asia, says Beijing can't "turn a deaf ear to the demands of Chinese enterprises in protecting their overseas investments."
"Given the massive investment that China has made in countries along the One Belt, One Road, China now has a vested interest in helping resolve regional conflicts including the dispute over Kashmir between India and Pakistan," the report said.
It cites the "recent mediation between Myanmar and Bangladesh over Rohingya issue" as proof of China's "increased ability" in resolving conflicts "beyond its borders".
China has strong ties with both Myanmar and Bangladesh, helping in infrastructure development in both countries. Relations with the former have warmed further since Myanmar President Htin Kyaw struck a deal in China on an oil pipeline between the neighbours after almost a decade of talks.
ALSO READ | Some Communist Party Officials Funding Dalai Lama: China's Rare Disclosure
'One Belt, One Road' is China's grandiose plan for land and sea routes connecting the world's second largest economy with the rest of Asia and beyond. Representing investments of hundreds of billions of dollars, it is a pet project of Chinese President Xi Jinping.
This is perhaps the first time that Chinese official media started floating Beijing's interest in playing a mediatory role to resolve the Kashmir issue.
China's official stand is that the Kashmir issue left over from history should be resolved between India and Pakistan though Beijing has been stepping up its investments in Pakistan-occupied Kashmir (PoK).
While China in the past has played down reports of the presence of its troops in PoK, saying that they were there to deliver humanitarian assistance, its $46 billion China-Pakistan Economic Corridor (CPEC) through the disputed Gilgit and Baltistan region increased its involvement in the disputed areas.
India has protested to China over the CPEC and is yet to name an official delegation to take part in a summit of the Belt and Road initiative, of which CPEC is a part. The summit is to be held from May 14-15.
Chinese official media also referred to last month's participation of Chinese troops for the first time in the Pakistan Day parade as a sign of Chinese military playing a role in regional stability.
@media only screen and (max-width:740px) {
.quote-box{font-size:18px; line-height:30px; color:#505050; margin-top:30px; padding:22px 20px 20px 70px; position:relative; font-style:italic; font-weight:bold}
.special-text{font-size:24px; line-height:32px; color:#505050; margin:20px 40px 20px 20px; border-left:8px solid #ee1b24; padding:10px 10px 10px 15px; font-style:italic; font-weight:bold}
.quote-box img{width:60px; left:6px}
.quote-box .quote-nam{font-size:16px; color:#5f5f5f; padding-top:30px; text-align:right; font-weight:normal}
.quote-box .quote-nam span{font-weight:bold; color:#ee1b24}
}
| Edited by: Nitya Thirumalai
Read full article
Countdown To
Elections Results
To Assembly Elections 2018 Results