Chocolates for Kids, Car Without Number Plate: What Led Bidar Mob to Lynch Hyderabad Techie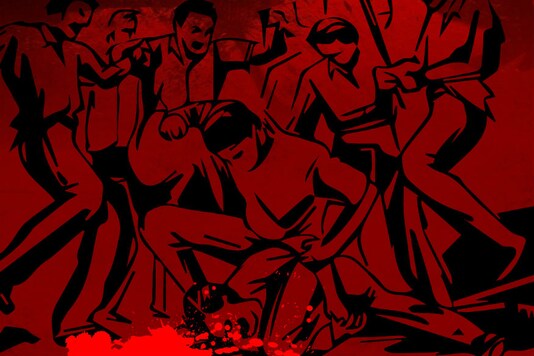 Representative image (News18 Creatives)
Twenty-eight-year-old Mohammad Azam was beaten to death while three others were injured after a mob attacked them suspecting them to be child-lifters, near Bidar in Karnataka.
Bengaluru/Hyderabad: In yet another incident of lynching, a Hyderabad-based software engineer was killed by a mob that fell for WhatsApp rumours of child-lifters lurking in Karnataka's Bidar district. 28-year-old Mohammad Azam and three of his friends were on their way to visit another friend when they thought of buying chocolates for a few local children, also, they were driving in a car without a number plate. These trifle details brought the young man's life to an abrupt end on Friday.
Azam was beaten to death while three others were injured after a mob attacked the group over suspicions of them being child-lifters. The incident took place near Bidar in Karnataka.
According to officials, about 30 persons have been arrested in connection with the lynching, including an admin of a WhatsApp group that spread rumours about child-lifting gangs and galvanised the mob, besides the person who shot the pictures of the attack and circulated it.
Azam, along with his three friends, had come to visit their friend Mohammed Bashir Afroz at Handikera village in Bidar, police said.
While on their way back to Hyderabad they stopped near a hamlet, probably with an intention to take pictures. On noticing some children, they offered some chocolates to them, police said.
Locals mistook them for child-lifters and started attacking them. By then their pictures got circulated on a WhatsApp group, resulting in gathering of more people, they said.
Also, their car was without a number plate, fuelling their suspicion.
Though they managed to escape from the spot, they were caught near Murki village, as the mob had alerted their acquaintances there. The group was beaten with stones and sticks, police said.
Though police reached the spot on receiving information, they were outnumbered, and a couple of police constables were reportedly injured in the melee.
Police managed to bring the situation under control and shifted them to a hospital, but Usmansab died on the way, they said.
The others have been shifted to a hospital in Hyderabad, police said.
Police personnel are maintaining strict vigil in the area.
Mohammad Azam Usmansab was a software engineer and a resident of Shaheen Nagar in the city, his family said in Hyderabad. They urged the Karnataka government to initiate stringent punishment against his killers.
"He along with his cousin and a Qatar national Mohd Salaam and two friends went to Bidar (around 130 km) for a ride in a car from Hyderabad on Friday and at 4 pm they were attacked by a group of villagers," a relative said.
They stopped near a school and Salaam, who had brought chocolates with him from Qatar, distributed it to some children, members of his family said.
Due to some misunderstanding, people there suspected them to be child-lifters and attacked them, resulting in his death and injuries to two others, while two others managed to escape, they said.
The family requested the Telangana government to intervene and take up the matter with the Karnataka government and investigate it thoroughly and arrest the culprits.
"We want justice," they said.
Deputy Commissioner of Police (South Zone) V Satyanarayana said one person was seriously injured while the Qatari national suffered minor injuries in the attack.
"They are undergoing treatment at a private hospital in Hyderabad," the DCP said.
AIMIM legislator Ahmed Balala visited the injured at the hospital. He demanded that the government put an end to targeted mob lynching.
There has been a string of attacks and lynching incidents in the country fuelled by rumours on child-lifting gangs, prompting the government to ask social media operators such as WhatsApp to clamp down on the spread of such messages.
On July 12 at Madurai in Tamil Nadu, a young woman was thrashed by locals on suspicion of being a child-lifter before police rescued her.
Five people were recently killed in North Maharashtra's Dhule district over child-lifting rumours on social media.
Next Story