News18
»
News
»
India
»
Civil Society Organisations, Activists Demand Inquiry into Police Action on Jamia, AMU Students
1-MIN READ
Civil Society Organisations, Activists Demand Inquiry into Police Action on Jamia, AMU Students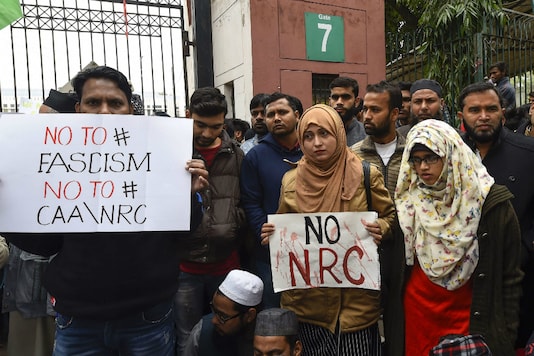 File photo: Students along with general members of the public hold placards against NRC and Citizenship Amendment Act outside Jamia Millia University. (PTI)
New Delhi: An alliance of civil society organizations and activists on Monday demanded that the government launch a high-level judicial inquiry into alleged police excesses against the students of Jamia Millia Islamia and Aligarh Muslim University.
Addressing a press conference, members of the alliance also demanded that all cases registered against those protesting the amended citizenship law be "unconditionally" withdrawn and those arrested be immediately released.
Ravi Nair, a member of the alliance, said, "We have taken stock of the situation in a meeting. We are not looking for amendments, we want scrapping of CAA lock stock and barrel."
Next Story