How a Comic Superhero in Chennai-Based Artist's Book is Fighting Climate Change
Sridhar, who prefers to go by the name Sona, said that it is great to approach the issue of climate change through comics and street art.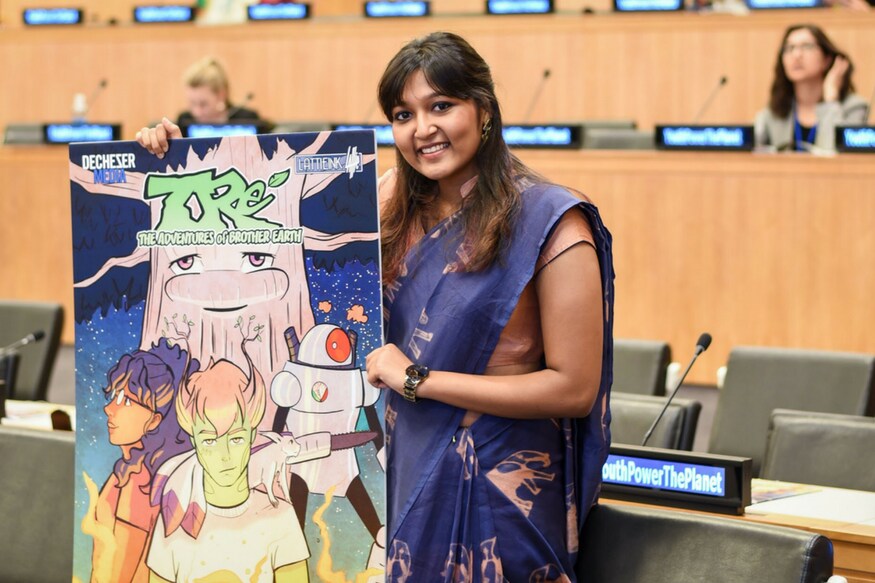 Sridhar, who prefers to go by the name Sona, said that it is great to approach the issue of climate change through comics and street art.
Sathvigha Sridhar -- a 21-year-old art student from Chennai -- recently wrote a comic book titled, TRÉ, The Aventures of Brother Earth, for which she won UNICEF'S first ever Climate Comic Contest.
Sridhar, who prefers to go by the name Sona, said that it is great to approach the issue of climate change through comics and street art. "It reaches children and people on a wider range." said the artist.
"When kids read about environmental issues and climate change through comics, it's easier for them to understand these issues... through my comic superhero, I aim to inspire young minds to act against climate change," she added.
Sona said that the way climate change has affected Chennai and claimed many lives have made her think about environmental issues at a deeper level. "The summers have become hotter and winters have become colder. So, we experience floods and drought in the same year," noted the young artist.
A true Marvel fan, Sona's climate comic character, Tré, is inspired by the Guardians of the Galaxy's adorable character, 'Groot.' However, unlike Groot, who is a tree-like being, with limited vocabulary and great strength, Sona's Tré is half-tree and half-human; his superpower is that he can carry out photosynthesis like trees.
Talking about the character's superpower, the artist said,"...I felt if humans can give out oxygen and take in carbon dioxide, we can reduce the carbon emission in the air and deter global warming," The character, Tré, is green in color, and has two branch-like horns on his head. He has orange hair, yellow eyes and spotting all over his body. Much like Guardians of The Galaxy, where Groot has Rocket, in Sona's comic book too, Tré's character has a best friend called Snow, who happens to be a scientifically modified squirrel. He has lavender stripes on his back and three tails.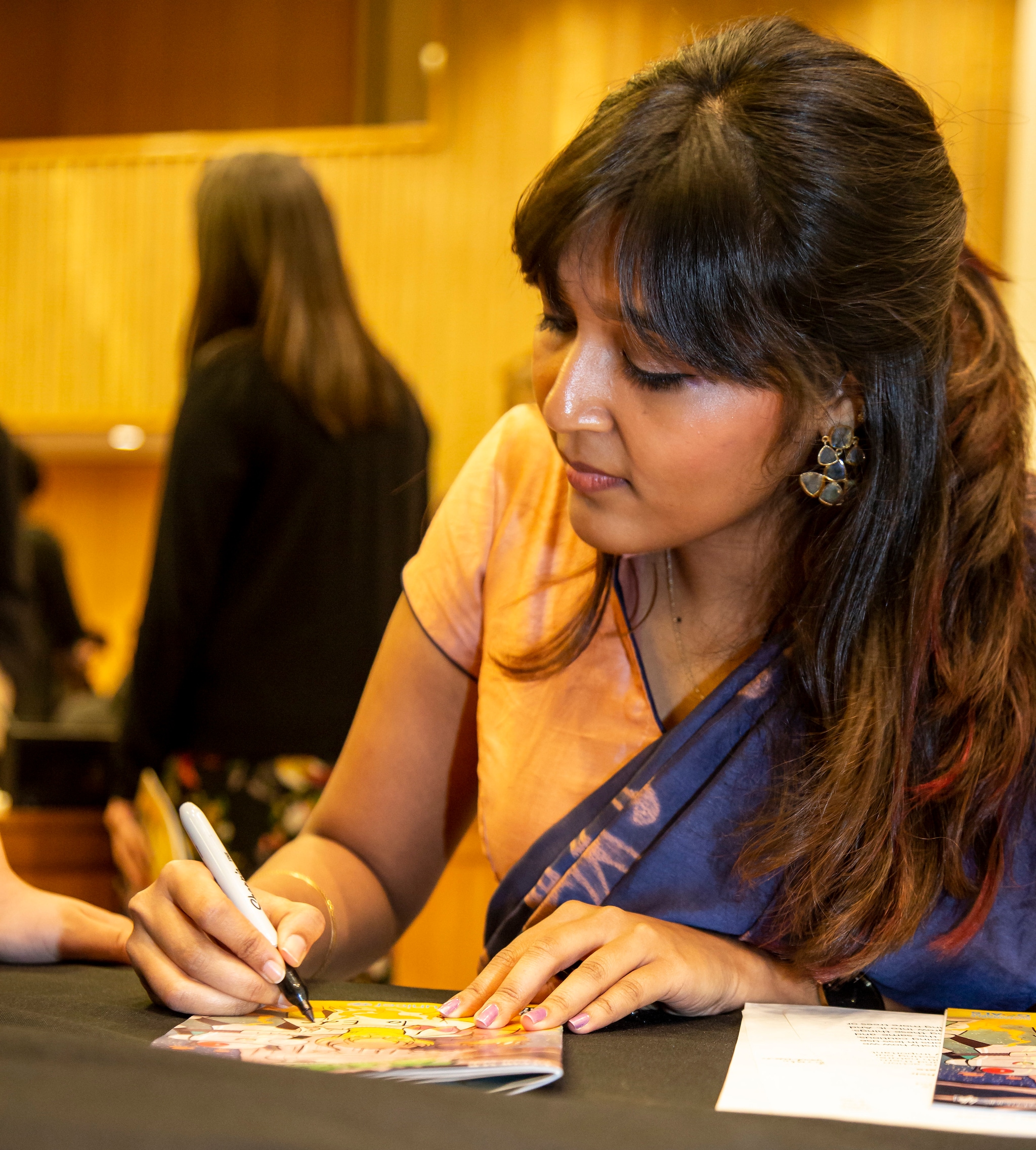 The book won UNICEF'S climate comic contest which received nearly 2900 entries by young people from 99 countries. It has already been published in three different languages, including Hindi and have also been released online, on UNICEF's website.
The story of Sona's comic book depicts how industrialization affects our environment. It tells us that a corporate organization, GlobCo, has chosen profitability over sustainability and its robots (Globots) are causing tremendous environmental hazards by cutting down trees with machines that emit carbon dioxide.
In the meantime, a brave woman scientist, Dr Clifford, who worked for GlobCo is guided by a strange dream to create a new life-affirming force that can save the Earth, and thus Tré is born.
While Sona's comic book has an amazing origin story of the climate superhero Tré, it has a good narrative. "The story goes back and forth with flashbacks and present-day storyline. The flashback shows how Dr Clifford escapes from GlobCo along with Tré and Snow, her creations. She also meets a very old tree, Quabala, who lures them into the deep forest in the Amazon. Quabala asks Tré to do a favor of saving the environment with his powers." said the artist.
Sona feels many young people across the world are trying to make a difference in the climate change battle. "Recently, UNICEF teamed up with Youth Power the Planet and arranged an Active Talk on Sustainable Development Goals," recalled the artist.
"All the young panelists there were inspiring and were taking action for a better environment. I was inspired by the youngest panelist of the event, who is just 12 years old, Gitanjali Rao. She was the inventor of a device which can detect lead in water faster than any other current techniques. And the moderator of the event was Lauren Singer, who is a zero-waste advocate. She is also the founder of Trash is for Tossers. Other panelists were Sonny, an Artist, and Conservationist to raise awareness on wildlife preservation by painting street murals. Anela Arifi, student inventor, environmental and energy sustainability advocate. After meeting these young people, I truly believe that there are so many people out there who also want to do their part in helping the environment from pollution and global warming." said the artist.
Sona who is currently gearing up to move to Singapore to earn a degree in Illustration with Design and Animation, from Nanyang Academy of Fine Arts (NAFA) tries to do as much as she can for the environment in her day-to-day life as well.
"From the time I started working on this comic book, I realized that as consumers we don't really understand the amount of plastic waste we produce each day." said the artist.
"At home, my mother avoids the use of plastic as much as possible. She taught us to carry our own water bottles, instead of buying plastic bottles outside. And she makes sure we don't have use-and-throw materials at home. My father, on the other hand, has installed solar panels for his Dhall Mills and our rooftops so we can use sustainable energy even at home. And we have a vegetable garden, where we produce our own seasonal veggies. I usually avoid using the air conditioner in my room unnecessarily. I recently started using biodegradable sanitary napkins and stop myself from using straws at restaurants." she added.
"I realized what I'm doing is small but everything has a beginning, so even if they are small things to do, I will keep doing more of what I can do," said the 21-year-old. Only then others will follow," she added.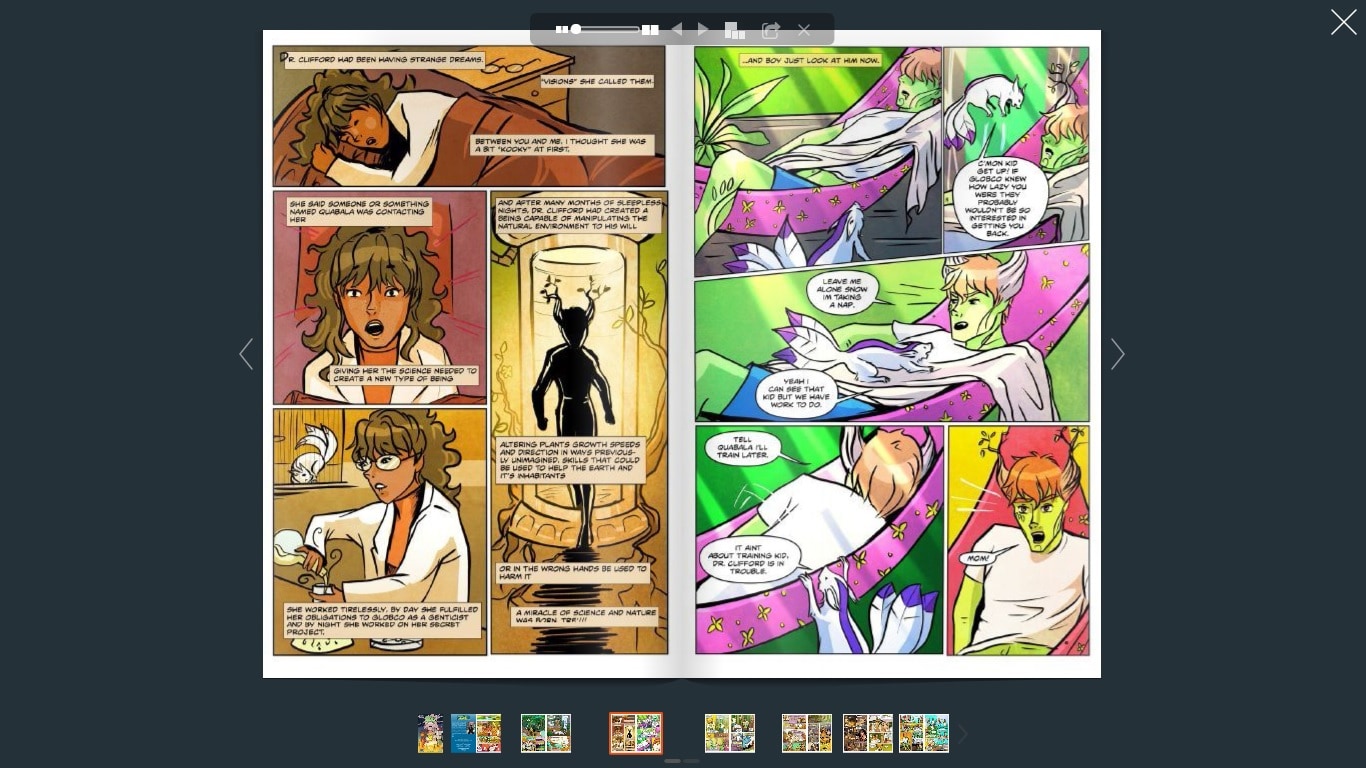 At a time when world leaders are still denying climate change, it is not only important for scientists to remind people of the magnitude of the threat that looms on entire humanity but also for writers, painters, dancing, and musicians to help people understand this threat, and provoke them to take actions. They are painting the picture that hits hard.
#ClimateArt is our series to discover how art, music, and literature have the potential of changing opinions and beliefs about climate change.
Read full article
Countdown To
Elections Results
To Assembly Elections 2018 Results