Collegium system will remain in existing parameters, says Supreme Court
The bench evolved a consensus that there was need for suggestions on four aspects, transparency, need for eligibility criteria for appointment of judges, establishment of a secretariat for the collegium and evolving a mechanism of complaint redressal in collegium.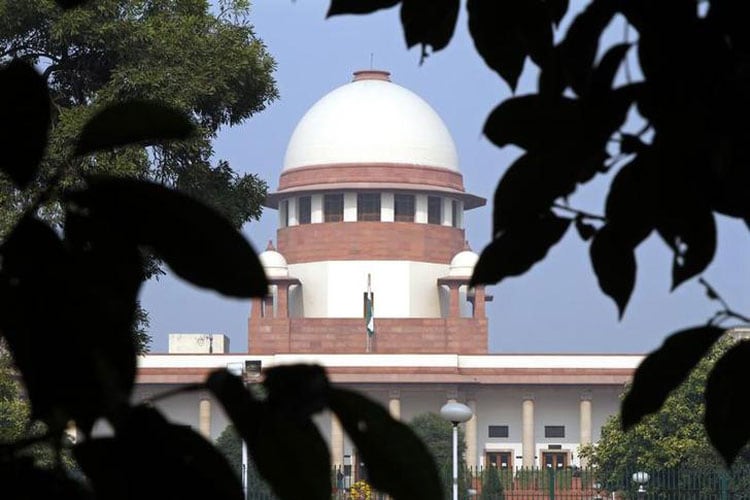 The bench evolved a consensus that there was need for suggestions on four aspects, transparency, need for eligibility criteria for appointment of judges, establishment of a secretariat for the collegium and evolving a mechanism of complaint redressal in collegium.
New Delhi: The Supreme Court on Tuesday ruled out making "wholesale changes" in the collegium system of appointment of judges for higher judiciary but expressed its willingness to evolve a greater transparency "within the existing parameters".
"There can't be wholesale changes in the collegium system. It has to be within the existing parameters," a five-judge Constitution Bench headed by Justice JS Khehar said while elaborating about the "tremendous" and "diverse nature" of "unimaginable" suggestions received by the apex court after the landmark judgement of October 16 quashing the National Judicial Appointment Commission Act.
"There are so many suggestions. They are so diverse in nature that we don't know how to proceed in the matter. The diversity is tremendous, unimaginable.
It is not possible for us to say we accept this suggestion or deny the other. "Instead it would be better if someone from both sides (petitioners who challenged the NJAC and the government) compiles these suggestions for us. The good minds may sit together and can come out with something final," the bench, also comprising Justices J Chelameswar, MB Lokur, Kurian Joseph and AK Goel, said while posting further hearing for Thursday.
After two-hours of hearing in a jam-packed courtroom which also witnessed a drama with a Mumbai-based advocate complaining in high pitch why he was not allowed to address the bench and some lawyers lawyers criticising it for hurrying through what they considered a historic moment to bring transparency in judicial appointments.
They suggested that public comments should instead be invited on the official website so that even "a man from Kanyakumari" gets a chance to participate.
Before rising for the day, the bench took into account the suggestions of Attorney General Mukul Rohatgi, Solicitor General Ranjit Kumar and other senior advocates including KK Venugopal, who had argued for replacing the collegium system during the NJAC matter and those against the NJAC which included Senior counsel like Fali Nariman, Anil Divan, Rajeev Dhawan, Arvind Dattar and Gopal Subramaniam.
Finally, the bench evolved a consensus that there was need for suggestions on four aspects, transparency, need for eligibility criteria for appointment of judges, establishment of a secretariat for the collegium and evolving a mechanism of complaint redressal in collegium.
The bench put the responsibility on Dattar and Additional Solicitor General Pinky Anand to compile the suggestions which will also include those received by the apex court after the NJAC judgement.
"We are all on one side," the bench said making it clear that it was with the lawyer fraternity to bring out greater transparency in the collegium system of appointment of judges.
"It is not going to be a wholesale change. It is not going to be a big which emerges from the mails which we have received. Everybody is interested in putting good footfalls but how to go is the thing that is to be decided," the bench said.
Leading the suggestions on behalf of the Centre, Attorney General Mukul Rohtagi harped on the need for greater transparency and accountability in the collegium system of appointment.
The AG said the collegium should not act without recording reasons while a particular person is appointed a judge and must consult bar before appointments.
"It cannot run without recording or writing something. There should be a prescribed criteria in the public domain on appointment of judges. For high court appointment different HC should have different criteria for appointment," he said.
However, his suggestion on the issue of high court did not go down well either with the bench or the other side, which disagreed with him that the matter arising out of appointment of judges from different high courts would be like a choice between apples and oranges.
Rohatgi further picked holes in the existing practice followed by the collegium in which only the five senior most judges are privy to the whole thing and said there was a need for a secretariat to be set up.
"We must have a secretariat for the collegium which must function all the time. It would announce the vacancies available. Vacancies available are known.
The secretariat will publish the vacancies on website. It would also publish the basic requirement. It can also invite applications besides the nomination process and keep dossiers of each application. It can invite members of the bar which can have discussion on the issue," the AG said.
To this the bench asked, "would they be competent enough to receive complaints?" Rohtagi answered in affirmative and added "we cannot have transparency just for the fear of complaints. We are opening it to everybody."
Contending that this would open a Pandora's box, the bench said it would lead to flooding of complaints. However, the AG said, "Unless specific case is given, don't act. Just chuck it. Transparency cannot be compromised for the sake of complaints."
Senior advocate Fali S Nariman, appearing for Supreme Court Advocates on Record Association (SCAORA), said the collegium system has to be the basis of appointment of judges and then we can move forward to bring in transparency.
He told the bench that collegium's job of appointing judges should no longer be a "part-time job but a full-time one".
Nariman said the whole objective is to bring greater transparency and the aspect that has to be looked into is that who are the people involved in the selection of judges.
"There has to be a a consultative mechanism comprising judges outside the collegium and representatives of various lawyers bodies for selection of candidates for appointment as apex court and high court judges," he said.
Nariman further said that the input from the bench on improving the collegium was important as well. "There must be a dialogue. It must be a receptive collegium. It cannot be that it would be selective in its approach in looking at things. Receptivity is the primary concern. You have to listen," he said.
Referring to a case of recommendation made by the then CJI for the elevation of Justice PD Dinakaran which did not fructify, Nariman said certain eminent people wanted to communicate certain issues about the judge concerned to the CJI but "nobody except me was entertained".
Mentioning the NJAC verdict, he said Justice Chelameshwar in his dissenting judgement spoke about eminent members, suggestions for appointment of judges and cited the Dinakaran case.
"We are not reopening anything. It was very nastily commented about episode. This exposes the lack of receptivity of the system. I don't want to blame anybody. It is just an illustration," Nariman said.
Solicitor General Ranjit Kumar said transparency should be the hallmark of the process of appointment of judges. "There is no reason given for appointment of a judge and overlooking a recommendation at the same time. There has to be an exercise of transparency. These are public posts. Their salaries are going from public exchequer. There should be some criterion for appointment.
The bench asked, "How much transparency is the question." The Solicitor General said it has to be to the extent that nobody's name gets "jeopardised". Senior advocate Anil Divan, appearing for Bar Association of India, said certain concerns have been raised with regard to collegium system.
"These concerns we would like to address in a manner without disturbing the structure envisaged by the second judges case. "People say there is opacity in the process. The question is as to what extent the public should be allowed to know because there is a limit to the extent which can be revealed.
We don't want further criticism of this type," he said. "This has to be a continuous exercise which has to be followed. The government can also give suggestions. It has to be a process of continuing mandamus. The whole attempt on our part is to avoid incoming criticism," he said.
Senior advocate Rajeev Dhawan said a nine bench judgement of the apex court contains details of consultation. "We have to examine the nine bench judgement. The combination of all the aspects will obviate the criticism," he said.
Dattar said the real controversy was how to appoint who shall be consulted.
"Some guidelines may be followed informally. There is a need to finalise the pre short listing procedure. We can find out common suggestions from all quarters. The Bar also needs to be taken into account," he said.
Subramaniam said the basic question is how to harness the basic talent available.
"Only those who have authority should be allowed to have a say. The process should be formal. It is too sacred as a process. Transparency on a website is one thing. Internal transparency is another aspect. Collegium has to take a final call. There has to be internal criteria . This is a must," he said.
"Seniority needs to be respected but merit cannot be compromised. It cannot be delegated to a lawyer. We cannot have round table conference without examination by a judge.
There is a myth in our quarters about the issue of specialisation. Judges are quick learners. Collegium must be kept in secret," he said.
"The role of secretariat must be helpful in collecting relevant documents and not consultative. Timely appointment of judges is must. There are alarming vacancies in high courts which have given rise to tribunalisation. The process needs to be strictly observed. It is enormous burden on you even than deciding cases. But it is a call you will have to take," Subramaniam said.
Get the best of News18 delivered to your inbox - subscribe to News18 Daybreak. Follow News18.com on Twitter, Instagram, Facebook, Telegram, TikTok and on YouTube, and stay in the know with what's happening in the world around you – in real time.
Read full article