Committee Set Up to Relocate Gir Lions in 6 Months Has Met Only 6 Times in 5 Years: RTI
The Expert Committee was set up after the Supreme Court directive in April 2013, which ordered the relocation of Asiatic Lions from Gujarat to Madhya Pradesh in six months.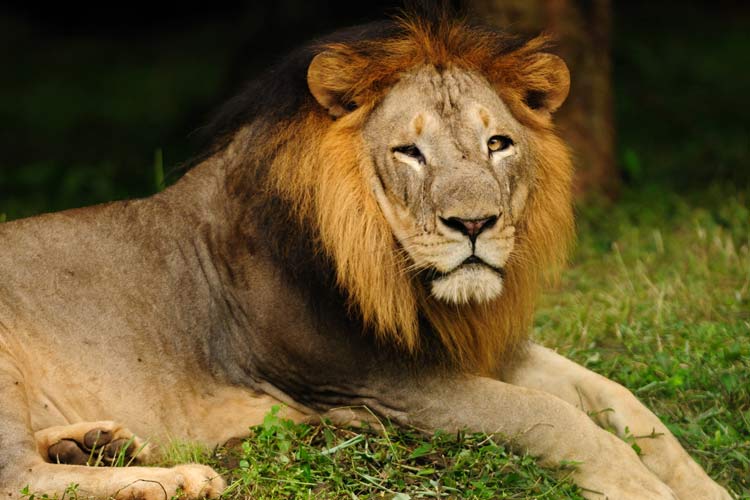 (Image via Shutterstock)
New Delhi: The expert committee that had been set up in April 2013 by the Supreme Court to ensure that lions are shifted from Gujarat to Madhya Pradesh has only met six times since then.
This is, as per an RTI filed by Delhi-based advocate Gaurav Bansal. In its response, the Union Ministry for Environment and Forest said, "So far six meetings of the Expert Committee have been convened to discuss upon various issues pertaining to translocation of Asiatic lion from Gir Wildlife Sanctuary to Kuno-Palpur Wildlife Sanctuary, Madhya Pradesh."
The Expert Committee had also visited Kuno-Palpur Wildlife Sanctuary to "overview the preparations of Madhya Pradesh forest department".
The committee was set up by the Ministry after orders from the apex court on April 15 2013. A six-month deadline was set for shifting the Asiatic lions. The delay resulted in a contempt petition, which was discharged in March 2018 after the MoEF assured the court that it would expedite the project.
During this period, the relocation of the lions has been underscored by objections raised repeatedly by the Gujarat government and bureaucratic delays by the MoEF and the Madhya Pradesh government.
For instance, Gujarat insisted on completing over 30 studies as per the relocation guidelines of the International Union for Conservation of Nature (IUCN) before releasing the lions. These are recommended by the IUCN but are not mandatory.
"Everyone the committee, barring the representatives from Gujarat argued that some of these studies could take place while the relocation took place. But the Gujarat government didn't budge," said a member.
The RTI response added, "After intense discussions in various meetings a detailed Action Plan for the reintroduction of the Asiatic lions in Kuno Wildlife Sanctuary Madhya Pradesh have been prepared and is under process of finalization."
Get the best of News18 delivered to your inbox - subscribe to News18 Daybreak. Follow News18.com on Twitter, Instagram, Facebook, Telegram, TikTok and on YouTube, and stay in the know with what's happening in the world around you – in real time.
| Edited by: Huma Tabassum
Read full article