GET Stock

Quotes


Told Sonia, Rahul Gandhi Not to Submit Impeachment Notice Against CJI, Says Mamata Banerjee
West Bengal CM Mamata Banerjee told News18 that the Congress was wrong in submitting an impeachment notice against the Chief Justice of India.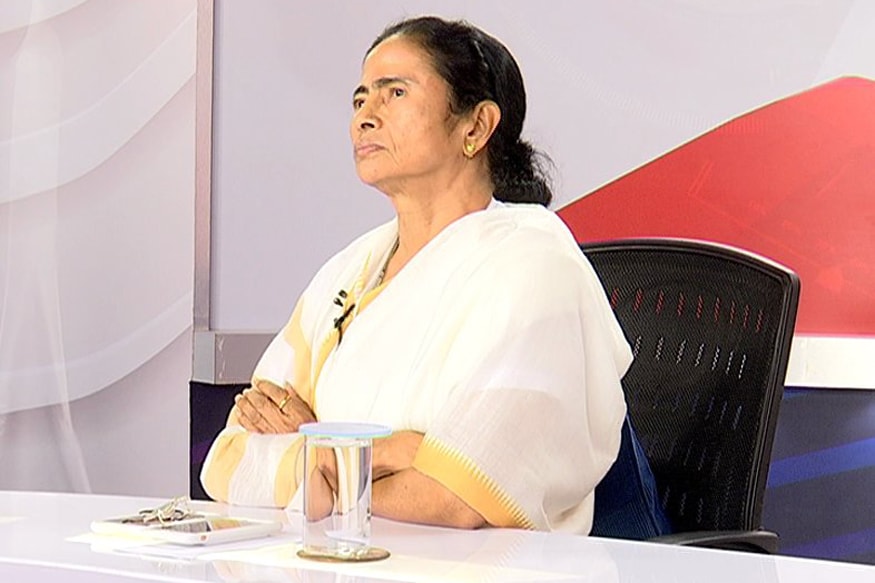 CM Mamata Banerjee during the News18 Bangla interview on Tuesday. (Image: News18)
Kolkata:
Congress' decision to move an impeachment notice against CJI Dipak Misra was wrong which is why the Trinamool Congress did not support it, said TMC chief and West Bengal CM Mamata Banerjee on Tuesday during an interview with News18 Bangla.
"The Congress wanted us to support it. But we did not. I told Sonia Gandhi, Rahul Gandhi not to go for the impeachment," Banerjee said, adding that her party did not want to interfere in the judiciary.
The impeachment notice moved by Congress had the support of 64 MPs and seven opposition parties. However, Vice President and Rajya Sabha Chairman M Venkaiah Naidu on Monday rejected the notice saying the allegations were neither "tenable nor admissible".
The opposition parties had alleged "misbehaviour" on part of the CJI on five different counts during his tenure.
Speaking on a host of other issues, Banerjee also predicted a defeat for the ruling Bharatiya Janata Party (BJP) in the 2019 elections.
She said, "It looks difficult for the BJP to win the 2019 Lok Sabha elections. Both the moves of GST and demonetisation went against the party. The party has indulged in politics of division while fuel prices continue to rise steadily. Even the money people put in the banks is not secure."
Mamata Banerjee also took a potshot at the BJP and Congress over their move to approach the court over the panchayat election violence saying people are ready to vote for the Trinamool Congress which the opposition parties know. "They know that they are going to lose the elections, which is why they are running to the courts. We will win the elections with a huge margin," Banerjee told News18 Bangla.
Speaking on the 'Third Front', the Trinamool Congress chief said she will definitely form the 'Third Front' and if Congress becomes a part of it, she won't object to it. Banerjee said, "The Front will work towards a common goal. Whoever wants to support it is welcome to join, which includes the Congress."
The West Bengal CM also attacked the BJP government at the Centre saying fearing the 'Third Front', the party is attacking the TMC government in West Bengal and spreading rumours about law and order problem in the state.
| Edited by: Sanchari Chatterjee
Read full article