'Inspired' by Rahul Gandhi, Congress Worker to Withdraw Complaint Against Sacred Games
Rajeev Kumar Sinha had filed a complaint in Kolkata against Netflix, actor Nawazuddin Siddiqui and the producers of the series for defaming late prime minister Rajiv Gandhi.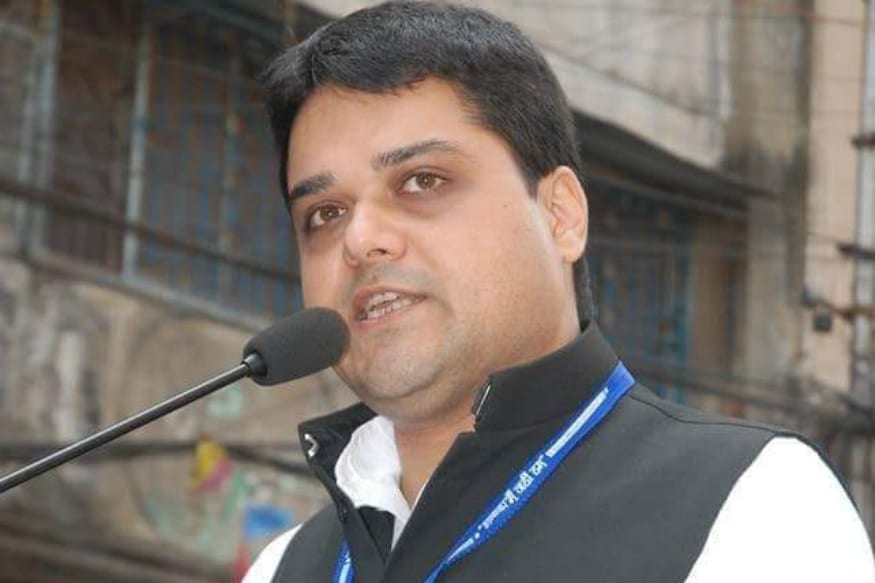 Complainant Rajeev Kumar Sinha
New Delhi: Congress worker Rajeev Kumar Sinha, who had filed a complaint against Netflix web series Sacred Games for using an 'objectionable word' to describe late Prime Minister Rajiv Gandhi, on Sunday decided to withdraw his plaint after being "inspired" by party president Rahul Gandhi.
On Saturday, Gandhi broke his silence on the controversy regarding the series, saying unlike the BJP and the RSS, he believed that freedom of expression was a fundamental democratic right.
Talking about the reference to his father, the Congress chief had said, "My father lived and died in the service of India. The views of a character on a fictional web series can never change that."
Sinha had filed a complaint in Kolkata against the streaming platform, actor Nawazuddin Siddiqui and the producers for defaming the late prime minister. On Sunday, he said he had "learnt that forgiveness is much bigger than anything else in this mortal world".
Calling himself the "biggest supporter" of the freedom of expression, the Congress worker urged the "ministry of broadcasting to make such guidelines or rules that nobody can use abusive language for our great Martyrs in the name of freedom of expression".
Sinha said Gandhi's tweet was an "eye opener" for him and he "agreed that Bharat Ratna Late Rajiv Gandhi ji and his contribution and charisma is above all these petty things". He added that one should "stick to our principles of Gandhism… for the sake of integrity and unity of our country".
Sacred Games is directed by Anurag Kashyap and Vikramaditya Motwane and was produced in partnership with Phantom Films. Shooting for the first season was completed on January 28 this year and all eight episodes were made available for streaming on July 6.
It is the first political drama to come from Netflix in India and it took just five days for it to land in trouble. Apart from Siddiqui, the show stars Saif Ali Khan and Radhika Apte. The story revolves around a police officer who tries to thwart a terrorist attack in Mumbai after being warned by a notorious criminal.
In the series, Siddiqui plays the role of Ganesh Gaitonde, a Mumbai gangster. In one of the scenes, he calls the late PM 'fattu' (coward). Sinha had then told News18 that he felt RSS and BJP could be behind this. "We are deeply hurt and we want stern action to be taken against the offenders," he had said.
Read full article
Countdown To
Elections Results
To Assembly Elections 2018 Results