Cop in video footage on dancing Jarawa identified
Initially, Andaman police had denied the involvement of its personnel in the episode.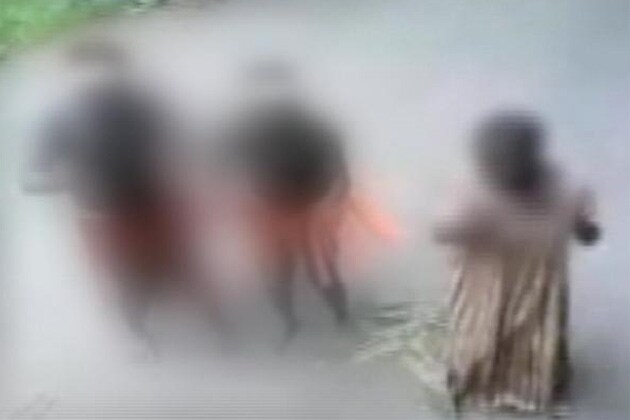 Initially, Andaman police had denied the involvement of its personnel in the episode.
New Delhi: Andaman and Nicobar Island police have identified one of its personnel who was allegedly involved in the controversial 'human safari' episode where members of Jarawa tribe were made to dance in return for food by foreign tourists.
Strict action will be taken the cop, sources said here.
The cop was recently identified after a through examination of the video footage and the sound sample as he had briefly appeared in one of the video footages, they added.
The video was shot in September 2008 and the inquiry is on to identify another man who had appeared in it in military overalls, the sources said.
Though the name of the accused has not yet been divulged by the cops, sources said the Andaman and Nicobar administration has informed the Tribal Affairs Ministry and National Commission for Scheduled Tribes (NCST) on the development.
Initially, Andaman police had denied the involvement of its personnel in the episode.
A special team was formed by the Andaman police under a Deputy Superintendent of Police (DSP) to seek the help of cyber cell of central agencies in cracking the computer through which the video was first hosted on social networking websites.
While the Tribal Affairs Ministry had ordered a probe in the case, NCST had issued a notice to the Andaman administration demanding a report on the action taken by them to stop 'human safaris'.
The incident had come to the fore last month when video footages showed some of their members, including women, in semi-naked conditions.
The group was allegedly exploited by foreign tourists who made them dance for food.
Following the episode, the Tribal Affairs Ministry had suggested stringent action against the people involved in such acts and recommended punishment for the tour operators involved in such safaris.
Government is also looking at the options of closing down the Andaman Trunk Road (ATR) which passes through the protected forest zone inhabited by Jarawas.
Meanwhile, to prevent unscrupulous elements from exploiting the presence of the Jarawas, the administration recently increased the size of the Jarawa reserve from 847 sq kms to 1,028 sq kms in 2004.
To ensure safety and dignity of Jarawa tribes, it has also completely banned photography and videography in the area and outsiders are not allowed to interact with the local population there.
Get the best of News18 delivered to your inbox - subscribe to News18 Daybreak. Follow News18.com on Twitter, Instagram, Facebook, Telegram, TikTok and on YouTube, and stay in the know with what's happening in the world around you – in real time.
Read full article