Police Rescue Couple Abducted at Gunpoint Outside Allahabad HC Hours Before Hearing of BJP MLA's Daughter
It is being speculated that the abducted couple were visiting the court to attend the hearing in BJP Bareilly MLA's daughter Sakshi Mishra's case. Mishra had shared a video last week stating that her family had threatened her after she married a Dalit.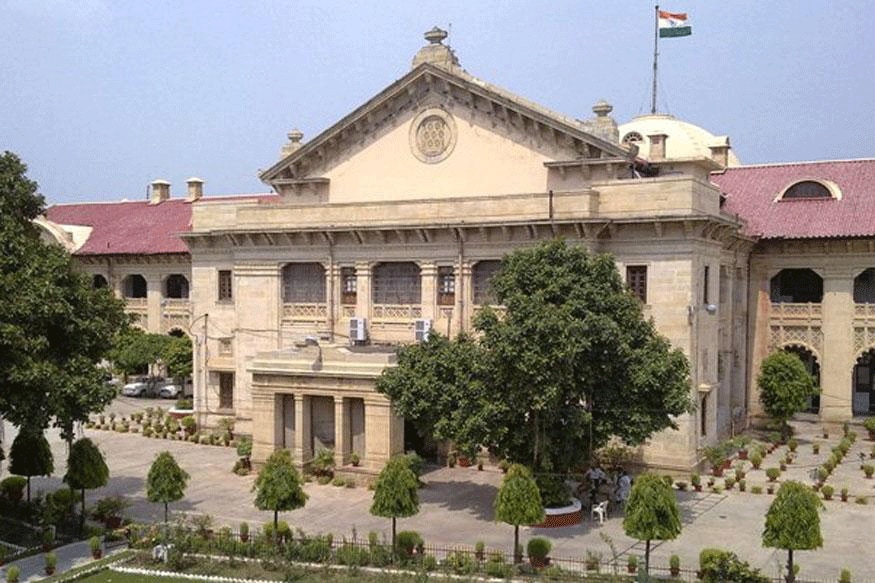 Allahabad High Court. (File photo News18.com)
Lucknow: Police in Uttar Pradesh's Fatehpur have rescued an unidentified couple that was abducted at gunpoint from outside the Allahabad High Court at around 8.30 am on Monday, and nabbed the perpetrators. The couple were abducted hours before the court was scheduled to hear the high-profile case of the marriage of Bareilly MLA's daughter Sakshi Mishra.
Additional Director General of Prayagraj SN Sabat informed of the rescue and said, "Abductors were armed. We have issued checking orders, suspected vehicles have been stopped and I am going on the spot myself".
The couple was taken in a black car from outside gate 3A of the court, eye-witnesses said. It is speculated that they were present to attend the hearing of the Sakshi Mishra case.
Meanwhile, Sakshi and her husband Ajitesh, along with other family members were in Prayagraj for the court hearing. She had demanded security from her family who, she alleged, were threatening her for having married a Dalit against their wishes.
The court ruled that their marriage was legitimate, and that the marriage certificate was not counterfeit. It also asked police to provide security to the couple.
Despite the court's decision and directions, Ajitesh was beaten up in the court corridors after the hearing while on his way out.
The couple had claimed to have got married at the Ram Janki Temple on July 4, however, the temple priest denied solemnising the marriage. A marriage certificate had since been circulating on the social media, but the priest termed it as fake, saying that the temple has no provision to conduct weddings.
Last week, the 23-year-old Sakshi had uploaded a video on the social media stating that she had married Ajitesh Kumar (29).
In another video, she had alleged that there is threat to her life from her father, brother and an associate, urging the Bareilly senior superintendent of police to provide security. She had also warned that if anything happened to her or her husband, she would ensure her father was put behind bars.
Sakshi has also appealed to the MPs and MLAs of Bareilly to not help her father, alleging that he and others are out to "eliminate" her.
Get the best of News18 delivered to your inbox - subscribe to News18 Daybreak. Follow News18.com on Twitter, Instagram, Facebook, Telegram, TikTok and on YouTube, and stay in the know with what's happening in the world around you – in real time.
Read full article