Court Takes up Lawyer's Letter Seeking Exclusion of MLAs, MPs, NRIs From Rythu Bandhu as PIL
Various farmer activists have also criticised the government and raised questions as to why the scheme does not benefit over 10 lakh tenant farmers, who are the real cultivators.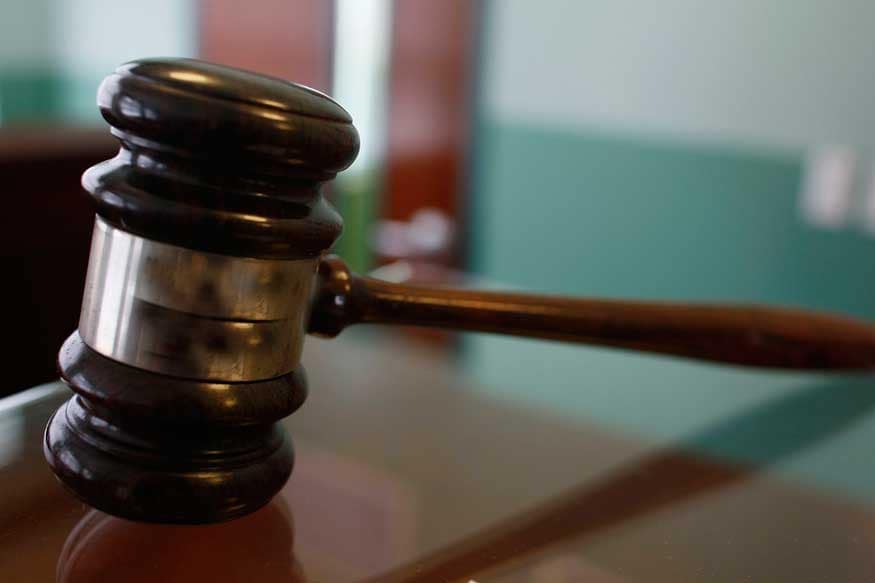 Representative image. (Getty Images)
Hyderabad: A letter written by an advocate from Nalgonda District in Telangana to the Chief Justice of Hyderabad High Court, seeking directions to the Telangana government to exclude MLAs, MLCs, MPs, NRIs, businessmen, professionals, government employees, and others from the list of beneficiaries in the Rythu Bandhu scheme, has been converted into a Public Interest Litigation. The PIL is likely to be taken up in Hyderabad High Court on Tuesday.
Raising questions and calling it wastage of public funds, Yadagiri Reddy, in his letter, urged the court to issue orders that the scheme should be implemented to benefit only the small and needy farmers and weaker sections.
"Rythu Bandhu" was the flagship welfare scheme introduced by Telangana chief minister K Chandrashekhar Rao on May 10, which provides Rs 8000 to support farmers' investment for two crops in a year. The government has allocated Rs 12,000 crore in the budget, which will benefit nearly 58 lakh farmers from across the state.
According to officials, till June 24, Rs 47.72 lakh cheques have been distributed. Out of this, only 1200 people have come forward to give up their cheques.
Various farmer activists have also criticised the government and raised questions as to why the scheme does not benefit over 10 lakh tenant farmers, who are the real cultivators.
Rythu Swarajya Vedika conducted a field study to showcase the seriousness of tenant farmer issues. According to the report, 75% of the farmer suicides were by tenant farmers and there was distress and anger among them.
Speaking to News18, Kirankumar Vissa, of the Rythu Swarajya Vedika, said, "The report highlights that there was no reduction in land rent after the launch of scheme, so the benefit did not pass on. By completely ignoring real farmers, the government cannot reduce farmer suicides and their distress. If the government wants to address the problem, they need to identify the vulnerable group. The money needs to be given to those who are in need of it and not NRI or rich businessmen."
The scheme is seen as a masterstroke by the Telangana CM ahead of 2019 elections. The scheme is widely publicised and is being projected nationally as a role model scheme for other states.
Sources in the government tell News18 that the scheme was launched without any condition, like no cap on area, rich or poor farmers, to ensure simple and corruption free implementation on ground.
According to official land records, almost 90 percent of the farmers have less than 5 acre of land. Also the Telangana government's decision not to include tenant farmers in the scheme is to avoid legal disputes.
However, the opposition has hit out at chief minister for using taxpayers' money for his election campaign.
Telangana BJP spokesperson Krishna Sagar Rao said, "CM KCR is using state exchequer in name of Rythu Bandhu to manage his election campaign. He is doling out the scheme to even those who have several acres of land. How is this justified? He is not helping poor farmers. He is giving away money to manage elections in villages. Big land owners are getting maximum money in their accounts. The landless labourers and poor farmers are not getting anything."
Krishank, Telangana Congress spokesperson, said, "Rythu Bandhu scheme at the cost of exchequer of Telangana is benefiting landlords and feudal lords who have large land parcels in acres and travel in SUVs to receive cheques. If government had kept their promise of distributing 3 acre land to backward farmers many more would have been benefited. Even Rythu Bhima scheme is merely publicity, as it does not extend to farmers between 65 years to 75 years of age."
Get the best of News18 delivered to your inbox - subscribe to News18 Daybreak. Follow News18.com on Twitter, Instagram, Facebook, Telegram, TikTok and on YouTube, and stay in the know with what's happening in the world around you – in real time.
| Edited by: Ashutosh Tripathi
Read full article