CSE Names And Shames Multinational Fast Food Giants For 'Double Standards' in Antibiotics Use
In a report titled 'Double Standards: Antibiotic Misuse by Fast Food Companies', CSE has examined the policies and practices concerning antibiotic misuse at the Indian outlets of 11 global fast food companies.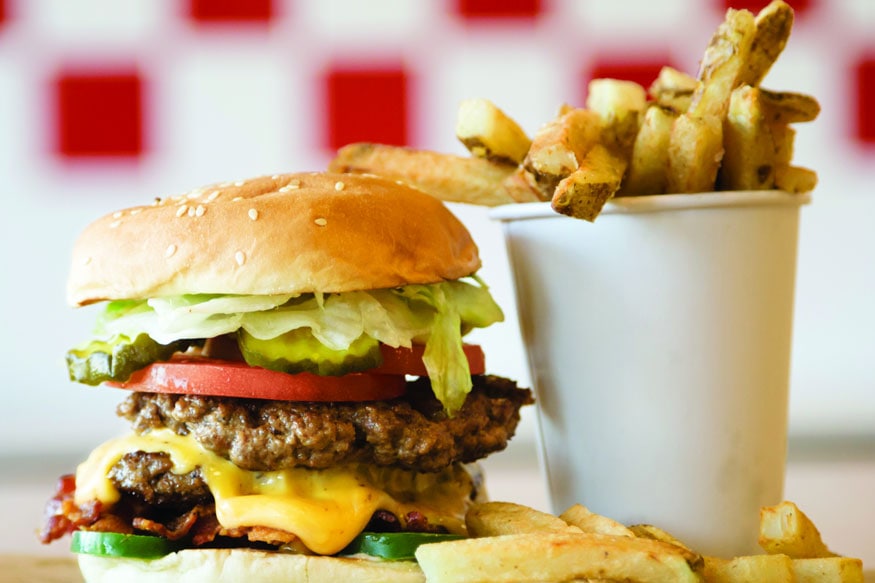 (Representational photo: AFP)
New Delhi: Food at your favourite multinational fast food giant like McDonald's, Taco Bell or Domino's is probably a lot safer in the United States and Europe than in India.
According to a new study, faced with such double standards, India is at a risk of rising resistance to antibiotics. Yet fast food majors continue to follow different standards of antibiotic use at their poultries in the West and those in India, the Centre for Science and Environment (CSE) said on Monday.
The study, released for the 'World Antibiotic Awareness Week', examines the use of antibiotic fed chicken, meat and fish by these fast food giants.
In a report titled 'Double Standards: Antibiotic Misuse by Fast Food Companies', CSE has examined the policies and practices concerning antibiotic misuse at the Indian outlets of 11 global fast food companies. Some of the fast food chains that have been named are McDonald's, Subway, Pizza Hut, KFC, Domino's, Dunkin Donuts along with three Indian companies — Barista, Cafe Coffee Day and Nirula's.
According to experts, antibiotics in low doses fatten animals with less feed and fast food brands across the world have committed to phase out poultry, meat and fish that are fed antibiotics for disease prevention.
For the western nations implementation of these policies are "aggressive, specific and time-bound", yet, it is absent in India, says CSE.
At a global scale, says Chandra Bhushan, CSE's Deputy Director General, an estimated 80 percent of antibiotics are used with minimal regulation on animals and 20 percent for humans.
This, especially in India, has led to a rise of drug resistant diseases like tuberculosis and UTI. Crucial antibiotics listed by the World Health Organisation are also losing efficacy.
Bhushan says his team has written to all of these 14 companies asking three questions: Did the organisation have a policy on sourcing fish and chicken meat raised using antibiotics? How did they plan to implement it? And in case of a policy absence, will they formulate any?
As major buyers of poultry, a change in their practices and better safety norms could change the market and force intensive poultry farms and suppliers to raise birds without antibiotics.
The 11 companies that the CSE has posed these questions to, are yet to reply, including Delhi's favourite eating joint, Nirula's.
McDonald's, which has promised to eliminate the highest priority critically important microbials (CIAs) in the United States and Europe, have no such goals for India and is yet to respond to CSE's report.
Neither has Pizza Hut, Taco Bell or Starbucks made any clarification so far.
KFC reached out to News18, to respond to CSE's findings. A KFC spokesperson said: "KFC India adheres to all laws and regulations regarding the use of antibiotics. We are committed to ensuring that our food is safe for our customers. We would like to assure our consumers that KFC India's poultry suppliers follow the standards set by World Health Organisation (WHO) and only use antibiotics that are approved for veterinary use or dual use, and prescribed for maintaining chicken health in a responsible and judicious manner. Furthermore, as part of our strict adherence to robust safety practices and processes, chicken supplied to KFC India is free from any antibiotic residue, as our chicken supplies are subjected to a withdrawal period specific to each medicinal treatment."
According to the research body, Subway, which eliminated the use of medically important antibiotics for growth promotion in the US by 2016, has given the best response so far.
They have told CSE that the chicken and lamb meat they use are tested for antibiotics residue. The American fast food giant has further said that their policy was to use drugs to treat, control and prevent disease, not for growth.
The environment research body claims that this is a loophole as antibiotics are used for other purposes too. CSE has demanded to know all the norms that prevent all non-therapeutic use of antibiotics, until there actually is a disease to be treated.
Domino's and Burger King has also responded, but without time-bound commitments and test and audit results.
Barista has, meanwhile, assured CSE that they are abiding by the norms set out by the Food Safety and Standards Authority of India (FSSAI). However, the FSSAI has no regulations on antibiotic misuse in poultry. According to CSE, the food authority's plans to set these norms are stuck in the pipeline for many years now.
The closest that these global companies have come to slowdown antibiotic resistance in the region is their implementation of policies in China by 2020. However, Bhushan says India, which is already facring a threat of rising antibiotic resistance (ABR) and antimicrobial resistance (AMR), is not a priority for these companies.
Get the best of News18 delivered to your inbox - subscribe to News18 Daybreak. Follow News18.com on Twitter, Instagram, Facebook, Telegram, TikTok and on YouTube, and stay in the know with what's happening in the world around you – in real time.
| Edited by: Sanchari Chatterjee
Read full article