Can't Use Culture to Justify Cruelty: Swami Bhoomananda on Jallikkattu
Swami Bhoomananda Theertha talks to News18's Debayan Roy on Jallikattu controversy.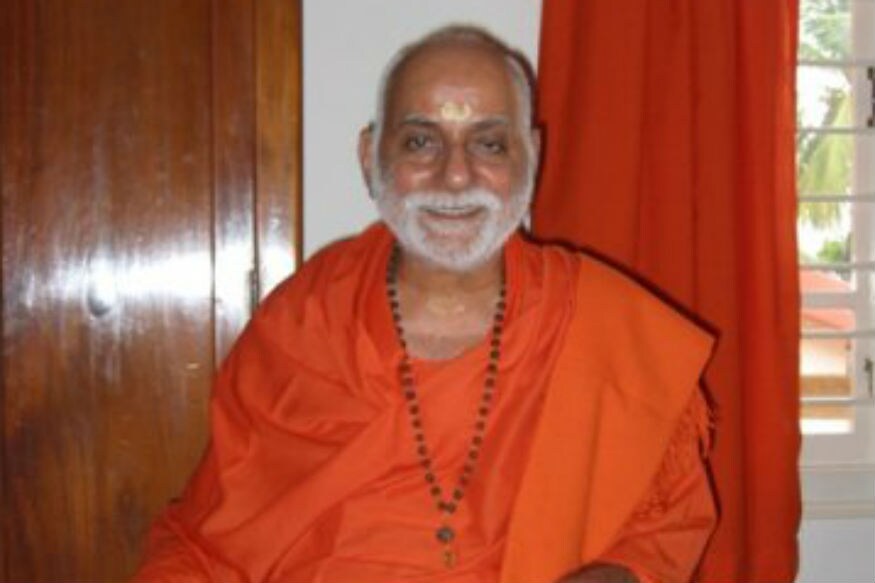 Swami Bhoomananda Theertha
Swami Bhoomananda Theertha, a renowned Vedantin monk based in Kerala, has been at the forefront of reforms in temple rituals. His argument has been that Hindu scriptures call for scientific temper in all walks of life, including what is practised at temples. Almost single-handedly he put an end to the custom of singing obscene songs in Kodungallur Devi Temple and has been one of the first among monks to call for allowing entry of women of all ages into the Sabarimala shrine. Swami Bhoomananda's latest fight is against the practice of parading elephants in temples in Kerala. As the Jallikkattu controversy rages on, pitting culture and tradition against animal cruelty, he talks to News18's Debayan Roy.
How does religion, especially Hindusim, look at the issue of ethical treatment of animals? Why is it that each time a custom involving ill-treatment of animals is questioned, its supporters cite culture, religion and tradition in defence?
Religion in India is a philosophical thing. We have documented proof of what was written several thousands of years ago, in the form of Upanishad which is pre-historic, Ramayana which is ancient, and then Mahabharata that is around 5,000 years old. This is our legacy, which is known across the world. Now, a man who worships God is extremely full-hearted when he is offering things to please him. Hence, he offers God whatever he likes to have, which includes animals in varied form as well. We fail to understand that God is only a concept. It's an imagination, which is extremely well founded. God will not speak to us or tell us if they prefer goat or chicken.
The central teaching of all religion is "Do not do something which is harmful for others." Why has this "kill to eat" practice come to be associated with some temples? In the olden days, a visitor to a temple could decide on whether to offer beef or murder a criminal to please the almighty but no one objected. But now people speak up because of increasing awareness. Now if you look what is happening with Jallikattu, the Supreme Court had banned it in 2014 but with people protesting in large numbers the government is passing an Ordinance to please them. Then what happens with the Prevention to Cruelty Act? It has no value. So, we need to understand that as long as man's habits are not rational and peaceful, his ways of worshipping will also not be rational and peaceful.
ALSO READ: Jallikattu Ordinance Open to Judicial Scrutiny: Experts
Last year you talked about filing a petition to stop persecution of elephants in temple festivals. What is the status of the petition? Elephants are an important part of many temple festivals especially in your home state Kerala; do you think a ban would be justified?
I was planning to file a petition regarding elephant torture in temples and now the petition is ready. The main contention of our petition is that matters concerning religion should not be judged only on the basis of Constitution and relevant laws but also with something which is much more significant and greater than them. It is the scriptures.
Why should we harm the elephants in these temple festivals is also the moot question. We have been taught 'Ahimsa' in our scriptures and people now just don't know how to love these animals and they are just being used. It is absolute cruelty. In a temple in Thrissur, they collected some chemical compound and had rubbed it behind his hind legs and then set it on fire. What joy does one get out of it? I had even seen a photograph where three men were sitting on an elephant in a temple and the elephant was standing on three legs. His fourth leg was severely ulcerated and he could hardly move. Under what sanction are these people associating an elephant to the temple?
Religion is marred with aristocratic pride and heritage and is now just a mere show. It is contamination and corruption, which is resulting in an unholy conjunction. Look at a few elephants in the temples and you will see that though they are black in colour they have some white marks around their body. Those are the areas where the skin is broken by repeated punishments. The elephant is a wild animal and it is not something that can be kept within closed doors. It needs enough of shade with 16 to 17 hours of roaming. But here they are made to stand for hours in one place for festivities. How thoughtless are we becoming?
In 2009, a leading newspaper reported that the season of festivities in Kerala marks the beginning of torture for the elephants. We don't even give them proper food and we often feed them coconut leaves. Though the elephant is a complete vegetarian animal there are some places he is even given meat to eat. Isn't that cruelty to the extreme? In Thrissur, there was a beautiful elephant called Shiva Sundaram, and many wanted to have a child elephant from it but failed every time. Because these animals who are kept in confined ambience often lose their mating capabilities. Elephants are also deprived water. They need around 18 to 20 litres of water but they are often given watermelon and fruits to eat instead of water because the temples don't want to waste the water as an elephant but taking in water from its trunk the first time splashes it on his back. The animals have to go through so much deprivation.
ALSO READ: TN Govt Files Caveat in SC to Defend its Ordinance on Jallikattu
What is your view regarding the demand that Jallikattu be allowed to resume in Tamil Nadu?
I am not aware of Jallikattu much and my knowledge is limited to what has appeared in the news and the print medium. But such kinds of tradition are not permissible at all. We cannot use them for our enjoyment. In the name of religion, culture or tradition one has to be sublime or peaceful. Instead of doing this he makes it a scene of cruelty. Culture is supposed to be a source of religious refinement. While we talk about all this so much, do even know that there is no word like Hindu? The word only came to be known in 1700 AD, while the British were using it since 1200 AD to identify us. But we were known for our dharmas and shastras, which were pre-historic. Hence, we should have known that for us dharma is self-sustaining which also gives us the power to protect and sustain a living being.
Do you see an end to animals being used as a part of culture or religion ever?
Yes, these practices, customs and traditions have to end. When British ruled us, they ruled us according to them. We improved on the economic front but we treaded on the path of cultural backwardness. We cannot be religiously barbaric and call ourselves civilized. It is a dichotomy. Government also has to play a role in this. May be that is why the Jallikattu ordinance was passed because when such a large number of people are protesting, then the government has to protect its citizens. But this has to end. In our Constitution under fundamental duties Article 51-A, we have been told to develop scientific temper. We must start developing it and abide by scientific temper. We are speaking so much about fundamental rights but not fundamental duties. Enlightenment is the only way to remedy this growing concern.
Get the best of News18 delivered to your inbox - subscribe to News18 Daybreak. Follow News18.com on Twitter, Instagram, Facebook, TikTok and on YouTube, and stay in the know with what's happening in the world around you – in real time.
Subscribe to Moneycontrol Pro and gain access to curated markets data, trading recommendations, equity analysis, investment ideas, insights from market gurus and much more. Get Moneycontrol PRO for 1 year at price of 3 months. Use code FREEDOM.
| Edited by: Nitya Thirumalai
Read full article