GET Stock

Quotes


'Dabangg' Salman Khan to be Housed in Same Jail as Asaram Bapu
Though his defence team is preparing to move the Sessions Court for bail, arrangements have been made to house the Dabangg actor in the jail, which houses several other high-profile convicts as well.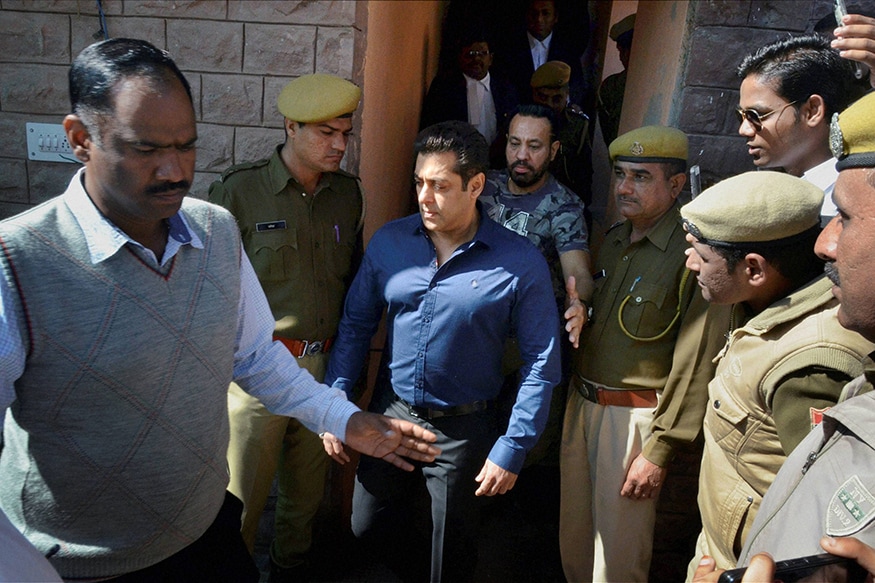 Salman Khan comes out of CJM Court after a hearing in connection with 1998 Blackbuck poaching case, in Jodhpur. (Image: PTI)
New Delhi:
Convicted and sentenced in the 1998 blackbuck poaching case, actor Salman Khan will be housed in the Jodhpur Central Prison on Thursday night.
As the actor's bail plea will be heard by the Sessions Court at 10:30am on Friday morning, arrangements have been made to house the
Dabangg
actor in the Jodhpur jail, which houses several other high-profile convicts as well.
Self-styled godman Asaram Bapu, who was sent to jail after being convicted of rape, is lodged in the jail and allegedly received preferential VIP treatment in prison. He reportedly demanded Ganga water for bathing and home-cooked food allegedly brought by jail officials. The Supreme Court in December 2014 had asked him to undergo a medical test at AIIMS when he asked for special treatment, stating that that there cannot be different criteria for different people.
Another convict who is set to give Khan company would be the Rajsamand killer Shambhulal Regar, who even after being jailed for murdering a Muslim labourer was making videos from inside the jail. Regar had killed Afrazul and in a shocking video of the crime was seen ranting against "love jihad", a term used by sections of Hindu activists to describe marriages between Hindu women and Muslim men.
In the video purportedly made from jail, Raigar said he was "infuriated" over a "jihadist comment" targeting Hindu women. Shortly after that, the jail administration said it had launched an "intense search operation" to find out how Raigar was able to make the videos using a cell phone.
The jail also houses some of the hardened terrorists from Kashmir who were recently shifted out from Srinagar jail.
| Edited by: Nitya Thirumalai
Read full article