Darjeeling On The Boil: How Politics Turned Queen Of Hills Into A War Zone
The month of June usually feels like a festival in Darjeeling, with thousands of tourists from across India and the world coming to unwind in the tea gardens of rolling mountains.
Kolkata: The month of June usually feels like a festival in Darjeeling, with thousands of tourists from across India and the world coming to unwind in the tea gardens of rolling mountains.
But this June appears to be jinxed. Darjeeling today is a deserted hill town.
The Gorkha Janamukti Morcha (GJM), a political outfit which has been fighting for separate Gorkhaland for years, has called for a bandh, which has been termed illegal by West Bengal Chief Minister Mamata Banerjee.
The CM has pulled back the security cover of GJM chief Bimal Gurung, and an FIR has been lodged against him for inciting violence in the hills. The streets which would otherwise be swelling with tourists now have Army conducting flag march to maintain law and order.
The political turmoil was fueled by Banerjee's assertion of teaching Bangla in schools, followed by GJM's humiliating loss in the municipal elections. While Banerjee has since then clarified that Bangla won't be made mandatory in schools, the protests now seem to be more of GJM's attempt to win back their territory in the hills.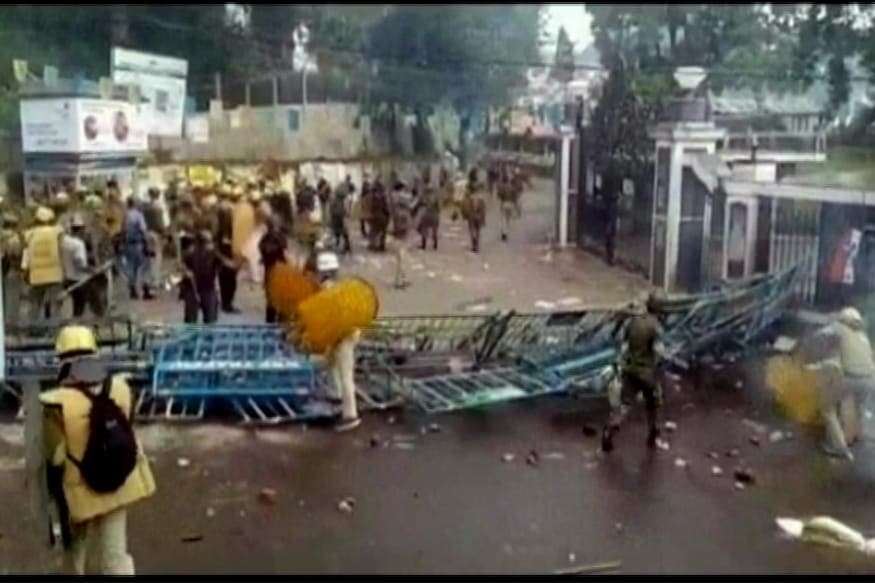 Here's a day by day account of how things spiraled out of the government's hand, resulting in widespread arson and has left thousands stranded.
May 16
West Bengal government makes Bangla 'compulsory' in all schools, including private English medium schools. The announcement was made by education minister Partha Chatterjee.
May 17
In a historic development, Trinamool Congress wins Mirik municipal elections. This was for the first time that TMC, since its formation, won a civic body election in this region. Banerjee's party also managed to open account in Darjeeling city.
May 18
Developments on both days got GJM and its chief Gurung boiling. He, however, rubbished reports of a dent in GJM camp and that it was losing its grip in the hills.
June 1
GJM opposes state government's decision on Bangla language. Holds a two-day strike in Darjeeling, forcibly shuts down 986 schools and colleges in the hills
June 4
GJM chief Bimal Gurung calls for massive movement against the state government. We will fight for Gorkhaland, says his party.
June 5
West Bengal Chief Minister Mamata Banerjee reaches Darjeeling amid protests. Accuses Gurung of doing nothing for the people of hills as the chief of Gorkha Territorial Administration (GTA) and therefore was trying to divert attention from his failures. The GTA election is scheduled in July when Gurung's current tenure ends. Mamata announces a special audit of the funds given to GTA and warns that no one will be spared.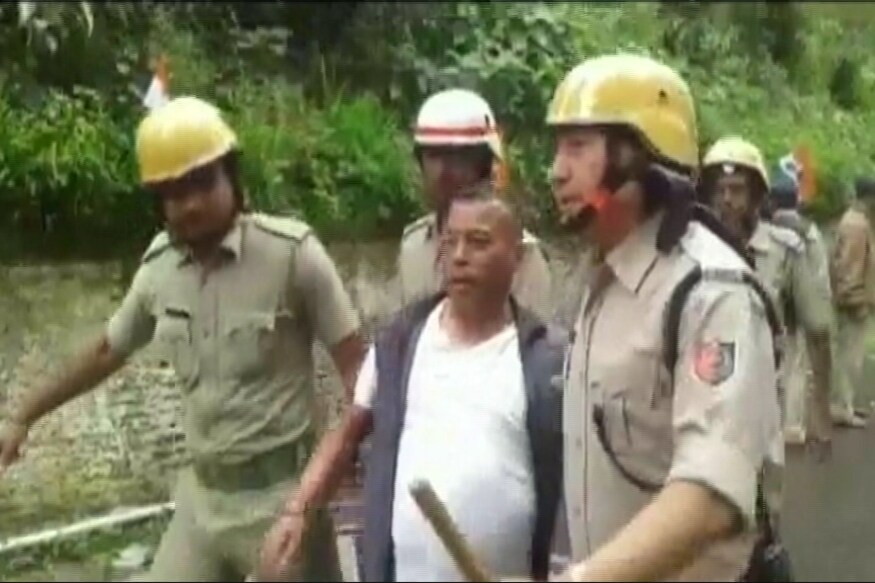 June 6
Gurung threatens to resign as GTA chief and intensify protests. Sensing trouble, Mamata says Bangla is not compulsory for people in the hills.
June 7
A large number of GJM supporters gathered at Mall Road and in front of Bhanu Bhawan and raised anti-Mamata slogans. Heavy force rushed in after party supporters clash with police, try to break police barricades. GJM general secretary Roshan Giri meets state BJP President Dilip Ghosh in Kolkata and discusses the situation.
June 8
Mamata, for the first time in 45 years, holds a Cabinet meeting in the hills. Gurung calls for 12-hour bandh in the hills. Army called in after GJM supporters clash with police, set police vans on fire. Police, in return, fire tear gas shells and resort to baton charge.
June 9
Mamata meets stranded tourists and assures them of a safe exit. An under-construction ITI in Mungpoo set on fire by GJM supporters. GTA secretary Ravinder Singh removed and replaced by Barun Roy, the secretary of the north Bengal development department. FIR lodged against Gurung for inciting violence. The GJS leader, however, blames the TMC supporters of triggering the clash. A six-member team set up by the government reaches Darjeeling for special audit of GTA. Gurung announces he would quit GTA to continue his movement for a separate Gorkhaland. Mamata sets up special team to oversee law and order and terms the bandh illegal.
Get the best of News18 delivered to your inbox - subscribe to News18 Daybreak. Follow News18.com on Twitter, Instagram, Facebook, Telegram, TikTok and on YouTube, and stay in the know with what's happening in the world around you – in real time.
| Edited by: Bijaya Das
Read full article