Death of Mumbai's Strand Book Stall Shows We Don't Care About Bookstores
The address will soon be taken over by either a restaurant, a pub or maybe a corporate office. The books that were left until the end will either be donated to a library or given to distributors, and the Burma teak bookshelves is up for sale.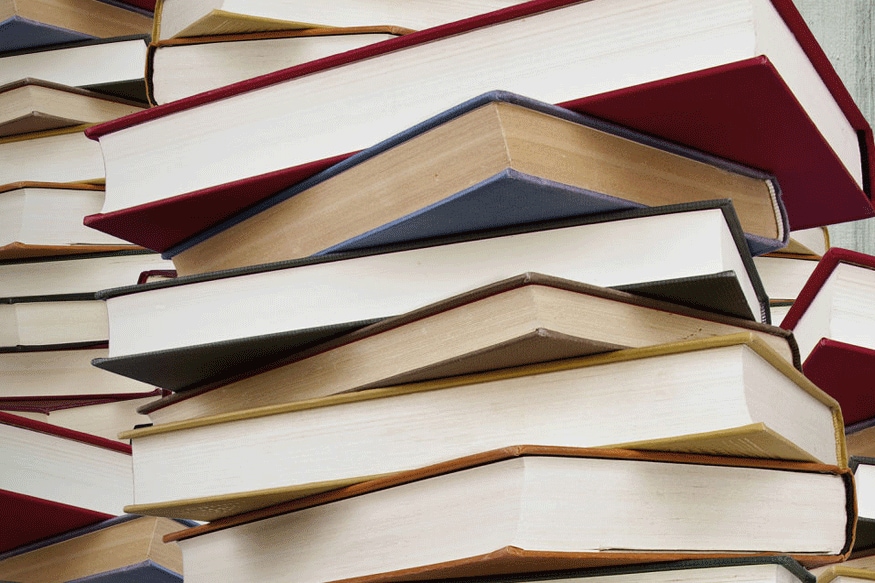 Image for representation
Mumbai:
The bookstore at 15C on PM Road, Fort—will no longer open its doors. The Strand Book Stall—that was once a living, breathing space, bustling with book lovers—has now become the centre-point of South Bombay nostalgia; a thing of the past.
But, in death too, Strand stays glorious. For the past one month, book lovers of all ages came in droves to pay their respects. Devout customers of the store became teary-eyed as they recounted their fondest memories of the place. Media paid numerous tributes -- from heartfelt end of the era pieces to personal accounts attached to the iconic bookstore. People from across the world, who must have been a part of Strand's legacy, mourned on social media.
"Do not consider this a death that is wasted," Vidya Virkar, the owner of Strand Book Stall told News18. Virkar said that the readers must rejoice in the fact that they had Strand Book Stall for so many years. "We know that when something perishes, something new takes its place. The new may be a very exciting kind of an adventure, so look for other ways of accessing interesting literature, interesting ideas, interesting information," she added.
The address will soon be taken over by either a restaurant, a pub or maybe a corporate office. The books that were left until the end will either be donated to a library or given to distributors, and the Burma teak bookshelves is up for sale. In a few decades, perhaps, it will become hard to even remember that there was a place such as Strand which smelled of books and was a storehouse of wonderful stories. After all, how many of us still lament for the iconic CD or cassette stores that died painful deaths in past?
The death of Strand Book Stall is an indication that India probably cannot buck the trend anymore-- bookstores will die inevitably, as they have been dying in the West. But the owners of bookstores are not going down without a fight. Virkar says that she tried several new things for the past few years to keep Strand afloat. However, it was hard to compete with online portals like Flipkart and Amazon who offered massive discounts.
Virkar confessed that what made things worse was that publishers were less than sympathetic to her cause. However, she isn't the only one who has a bone to pick with the publishing world. Another famous bookstore owner, Nalini Chettur, who owns Giggles, The Biggest Little Bookstore, in Chennai, has the same complaint. Chettur, too, has been going through a long struggle to save her bookstore. Giggles is on the premises of historical Connemara Hotel, which is now Taj Vivanta. Chettur was asked to shut down Giggles and leave. "Even slum-dwellers get a six-month eviction notice, you know," said Chettur. She added that she had a lot of help from her loyal customers and the media in the past years, which had helped her to stay open till now. "I know I will have to close eventually, but I am not backing down," she said.
When I gave Chettur the news of Strand closing permanently, she became nostalgic and told me many tales of TN Shanbhag (Virkar's father and the original owner of Strand) and her book shopping adventures at Strand during her college days. "Many compared my store to Shanbhag's Strand, you know," she informed me with pride.
Independent bookstores have been closing across India for a while now. Online portals offering big discounts that bookstore owners can't match without hemorrhaging money isn't the only reason for that. With Crossword, Landmark etc. opening several outlets that offer a plethora of merchandises like mugs, tote bags, and fridge magnets, it has been increasingly hard for purists such as Strand and Giggles to survive.
Perhaps, the biggest reason why independent bookstores cannot sustain themselves is that we have changed as customers. Many of us may still like to read books and may care deeply about the experience of browsing through bookshelves and discovering a gem we were neither looking for nor knew existed. However, few of us have the time or patience to do it anymore.
It is not only the discounts that lure us, we chose the convenience of ordering exactly what we want online over the joy of serendipitously discovering something we never knew we wanted. Sure Amazon and Flipkart give us recommendations based on our browsing history and purchase list, however, that way we mostly get to know the books similar to the ones we have already bought.
The generation before the Internet and online shopping knew bookstores to be an integral part of their lives. However, with them growing old and their reading capacities diminishing, the responsibility of keeping bookstores alive falls on us. We are the bridging generation who have enjoyed bookstores as children and have adapted to online shopping in later years and it is up to us to decide if we want bookstores to live or die.
If we want bookstores to be alive and thriving like they are in the memories of our childhood, writing nostalgic prose about their charms on social media and expressing sorrow over them shutting down won't help. We have to actively choose to incorporate them into our lives, beat the traffic and visit them because we know that once we are there, the joys of discovering and browsing through pages of new and old books will be worth it. And more importantly, we have to teach our next generation, that although they can discover books and literature by the push of a button on their smartphones and laptops, a trip to a bookstore is a childhood adventure they would not only love but also cherish.
However, the fact that Strand is closed today perhaps points to the fact that we have already made our decision against bookstores, and in future, we will see many more slow deaths of many other iconic bookstores.
| Edited by: Ahona Sengupta
Read full article
Countdown To
Elections Results
To Assembly Elections 2018 Results