Declared Illegal Citizens, Uncertain Future Lies Ahead For 'D-Voters' in Assam
D-voters are people who have been disenfranchised during electoral roll revision for their alleged lack of proper citizenship credentials.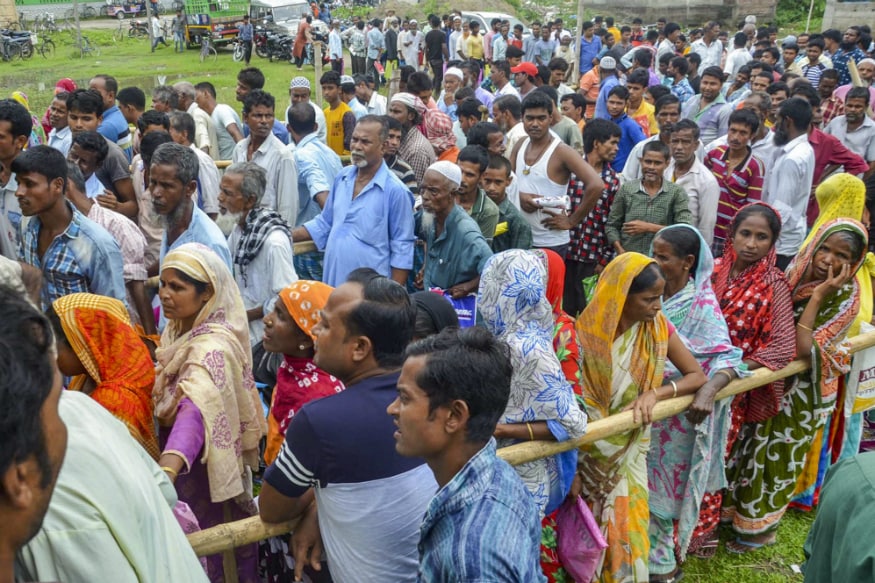 Image for representation. (PTI)
New Delhi: Mohammed Nur-ul-Islam is a government school teacher who was entrusted with weeding out 'illegal migrants' as a National Register of Citizens (NRC) investigation officer. Ironically, even his name found no mention in the list — all because he carries a Doubtful-voter (D-voter) tag.
55-year-old Islam is among the 1,25,333 people who are stuck in the family tree verification, a vital part of the updating of the 1951 National Register of Citizens (NRC).
"If the government employee is doubtful, then the government itself is doubtful," Islam chuckles woefully.
D-voters are people who have been disenfranchised during electoral roll revision for their alleged lack of proper citizenship credentials.
More than four million people were left out of the final National Register of Citizens (NRC) draft published on Monday.
A resident of Kalgachia in Barpeta district of western Assam, Islam became a victim of bureaucratic red tape when he went to the Foreigners' Tribunals (FTs) to check the status of his complaint.
"I visited all the tribunals in my district. But the employees there were irresponsible. Everyone kept delaying and directed me here and there. They made excuses and asked me to come later," he said, alleging that he even bribed an employee at the FT to hasten the verification.
People like Islam don't know why they were tagged as D-voter. "I became a 'D' voter despite my father, Abul Hussain, having NRC legacy data for figuring in the 1966 electoral rolls," he laments. "It took me 21 years to find out which FT was handling my case."
Abdus Sattar Ahmed, a retired sub-inspector from CRPF camp in Bawana, Delhi, is another D-voter whose name did not appear on the NRC list.
"There are a lot of people like me whose voter card has a 'D' written adjacent to the serial number. Despite submitting all the documents, I'm declared a foreigner," says Ahmed, who hails from Dinapur village in Barpeta district of Assam.
"The Election Commission marked people as D-voters without any prior investigation. The trend began in 1997 when about 3.5 lakh people were marked as D-voters—about 2 lakh Bengali Hindus and rest Muslims," says Aman Wadud, an independent lawyer in Guwahati High Court.
According to data presented in the 126-member Assam Assembly in February this year, the State now has 1,25,333 D-voters, while there are only 100 FTs across Assam to cater to them.
"Several people have still not received the notice. For some it took five years, and for the others, the notice took two decades to arrive," Wadud says.
"The future roadmap is not clear," Wadud adds. "Their names will be kept on hold for now. It's a long process. The FT is a full-fledged trial which goes on for months taking about 10-15 hearings."
With the September 28 deadline to file for claims and objections, the fate of these D-voters in Assam seems to be in a limbo.
Get the best of News18 delivered to your inbox - subscribe to News18 Daybreak. Follow News18.com on Twitter, Instagram, Facebook, TikTok and on YouTube, and stay in the know with what's happening in the world around you – in real time.
| Edited by: Sana Fazili
Read full article