Deeds from Delhi: The Walled City and its Last Qabala Navees
Satya Narayan Saxena is an octogenarian and a ninth-generation deed writer. His family has been in this profession since the time of the Mughals.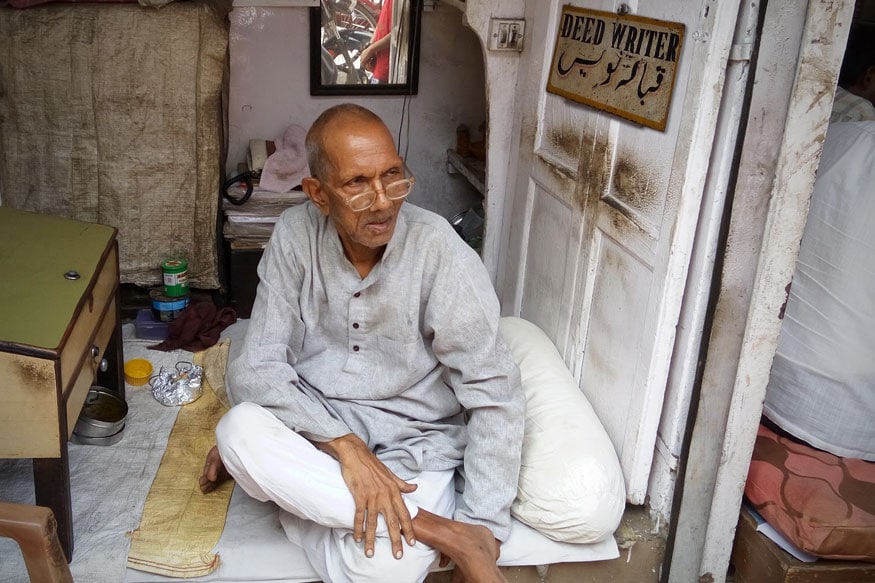 Satya Narayan Saxena is an octogenarian and a ninth-generation deed writer. His family has been in this profession since the time of the Mughals.
"Do you understand now?" he asks.
"Not really," I reply. I sit, genuinely bemused, outside his tiny workspace in the bustling Chawri Bazar.
He clicks his tongue, making his chagrin evident to me. The next moment, his brittle fingers reach for the drawer with childlike eagerness. He pulls out some papers — yellowed and softened with age — and hands them over. They are written in Urdu.
"This is a deed; an agreement. I am a deed writer; the last in my family," he tells me.
On a Monday morning, unrestrained chaos rises from within the knotted streets of Old Delhi's Chawri Bazar, as shopkeepers, squatters and customers haggle their way through business. In the walled city of Shahjahanabad — lovingly remembered after the Mughal Emperor Shah Jahan — it is pandemonium. Nobody pauses in this part of Delhi that is struggling to stay buoyant in its own juxtaposition of the new and the old.
And somewhere between its decrepit edifices and general complexities, I meet with Satya Narayan Saxena, an octogenarian and the ninth-generation deed writer from a family of deed writers.
He wears a friendly disposition over his spotless, ash-coloured kurta. It's a little past noon, and the man is helping himself to chapattis and dal. But he covers and keeps his steel tiffin box away for a quick chat.
Saxena does not tell me his name immediately. He motions for me to wait, while his wonky hands dig around his 200-year-old, cell-like workstation, until he finds what he's looking for — some old news articles featuring him.
"Now you know my name," he flashes a toothless grin, eyes teeming with pride. His speech is understandably garbled. His spirit, however, is pronounced.
A discoloured board hangs on the door; it reads 'Deed Writer' or Qabala Navees. That is how the Saxenas have identified themselves for centuries now.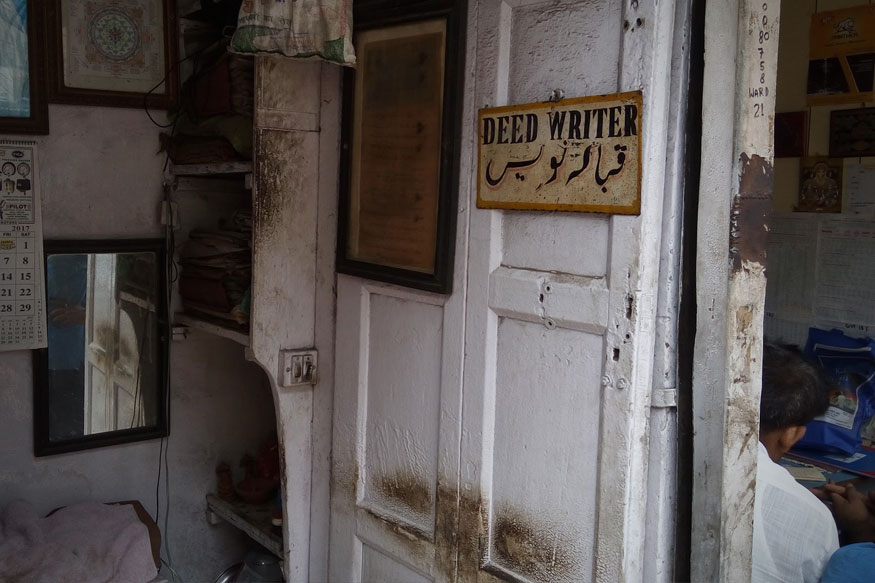 "My family has been in this profession since the time of the Mughals. They shifted base from Agra to Delhi, and Emperor Shah Jahan wrote to Maharaja Jai Singh of Amber to send some deed writers over," he says.
Saxena's ancestors found themselves in the capital city of Shahjahanabad and soon inside the royal courts of Red Fort.
"Things changed after the first revolt of 1857. Bahadur Shah Zafar was captured and exiled, the courts seized. The British ordered everyone to vacate; we have been operating from this place since," he explains.
The place — or the office — has enough space for one person, a desk and some files. Some timeworn deeds (in Urdu) decorate the walls in glass frames, along with pictures of Saxena's forefathers.
So what does a qabala navees do?
"Say, you get married, divorced, or buy a property; you need a proof or an agreement. That is when a deed gets drafted. In simpler times — before the English legal framework influenced ours — a qabala navees used to draft the necessary documents in Urdu. But then the Indian courts did away with the language. Now, it only recognises documents in English and Hindi," Saxena says.
Business hasn't been the same ever since, he admits. Now, his work entails translating court documents from English to Hindi, for the benefit of the purani dilli residents who are conversant and comfortable in Devanagari.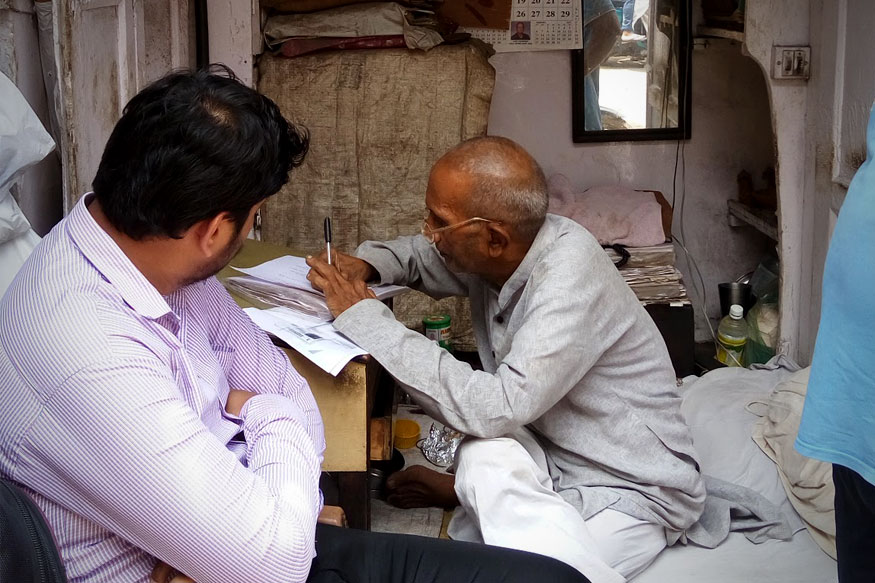 How does he make ends meet?
"My children are all well-settled. They had other, bigger dreams to chase. Aside from whatever little money I make here, my wife and I also receive freedom fighter's pension from the government. We are happy, busy," he says. "When we started, every first-born son in my family was taught to write deeds. The legacy transcended generations. Now, it will die with me."
Saxena was 15 when he started working with his grandfather. Currently in his life's last chapters, he reminisces old times and ruefully adds, "Nobody can fight with fate. You will get whatever is ordained. And for as long as I live, I will come here every day, notwithstanding my health or the weather".
Satya Narayan Saxena's office is located just outside the Chawri Bazar Metro Station, next to the prominent Ashok Chaat Corner.
Get the best of News18 delivered to your inbox - subscribe to News18 Daybreak. Follow News18.com on Twitter, Instagram, Facebook, Telegram, TikTok and on YouTube, and stay in the know with what's happening in the world around you – in real time.
Read full article