Deepika Padukone vs TOI, a journalist's point of view: Bravo Deepika, but forcing the moral glove to fit everyone is as wrong as assuming that actors who show skin are 'asking for it'
May Deepika inspire a new trend that keeps the media responsible and inspire the voiceless to speak up.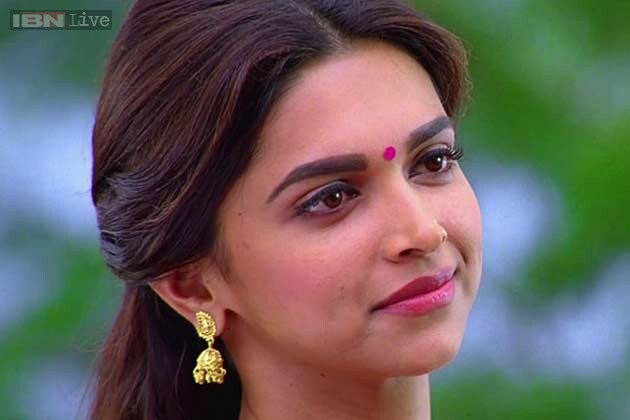 May Deepika inspire a new trend that keeps the media responsible and inspire the voiceless to speak up.
I have worked with online publications for some time now and commissioned countless photo features of film stars spotted both on and off screen in the course of my career as an editor and web producer. I have a personal stake in the ongoing standoff between one of India's largest news publications and a prominent Bollywood actress.
I've learnt over the years that though news headlines are written differently for different media (often a print headline would be different from the one used in the paper's website to describe the same story), the skill, innovation and journalistic ethics that are required to write the headline remain the same - no matter what the story is.
A lot has been written and discussed about Times of India's unfortunate decision to caption a story on actress Deepika Padukone 'OMG! Deepika Padukone's cleavage show!'. The actress has expressed her displeasure both on Twitter (in a series of tweets questioning the need for such a headline) and posted a detailed statement on her Facebook page saying "regressive tactics are still being employed to draw a reader's attention at a time when we are striving for women's equality and empowerment."
Without going into the grounds that have already been covered, there are several things that need to be said about the points raised by both Deepika and the TOI. For just a moment, picture this issue as a conversation between two acquaintances who probably aren't best friends but get along well enough depending on a mutually agreed system of interdependence. One of the two is a media house - any media house - and the other is an actor - any actor (male or female).
As long as the actor consents to the images carried by the publication house - they could even be nudes - all will be well in this decidedly symbiotic relationship (don't let any actor or news publication convince you otherwise). Any actor will have decided early on in her career how much she will capitulate to the demands of her profession and let the media sexualize her image on and off screen. No successful actor anywhere in the world lives in a bubble thinking that they won't be photographed when they step out. It will be truly catastrophic for their careers if they aren't.
It's the constantly shifting relationship between the two acquaintances that makes the media-industry dependence work. Would a lesser known actor have the clout to even protest something she did not like in a headline? I doubt it. Even if she did, she would be put in her place and asked to be thankful for the publicity she was getting. I can only assume that after years of seeing herself on covers, stories and photofeatures with titillating headlines, Deepika has finally found the courage to protest.
I wish she had done this earlier, as a struggling star, to give the much needed voice to all her young female colleagues facing abuse from any quarter - be it the media or within the industry - so that no young woman wanting to work in the Hindi film industry is ever told to accept the exploitation as a rite of passage to stardom.
But there are PR representatives who mail us photoshoots of stars in red bikinis on Valentine's Day. A starlet covered her naked body in lotuses before the Narendra Modi-led government came to power and hoped the media would carry the photoshoot. They did.
There are actors who would have no problem with a titillating headline if it helped them secure an item number for their next film that will lead to a firm toehold in the Hindi film industry. To force the moral glove to fit everyone is as wrong as assuming that actors who show skin on and off screen are 'asking for it' when they are objectified in a news item.
While the TOI's claim that Deepika's protest is a publicity stunt for her film 'Happy New Year' and 'Finding Fanny' is slightly misguided and definitely condescending, the instant suspicion stems from the fact that actors are known to fall back on controversies to take a project forward.
When actor Shah Rukh Khan travelled to the US in 2009 and was "interrogated at an airport for hours about his last name," his detractors criticized him saying he was creating mileage for his film 'My Name is Khan' which was on the same subject. Both Khan and Karan Johar later denied that it was a publicity stunt with the former even saying that the implication was "lowdown and cheap". The incident was real but the wide coverage it got and the wave of sympathy it generated for Khan remained with people when they headed out to see the film.
A woman (or a man) can choose to wear whatever she wants when she steps out. She can wear a neckline that reaches her navel or a gown with a slit so high that it reaches her thong. She can take a leisurely walk down to the milk shop in a bikini or in faded sweatpants. She can decide what part of her anatomy to show and how much to show of it. The society owes every man and woman that freedom. If a man's bare legs do not cause the need for comment, a woman's legs shouldn't either.
Having said that, if an actor is wearing a plunging neckline in a public place, pausing and waving at photographers - giving them time to take the shots they need (from whatever angle) - and thereby giving her consent for taking those shots - how those photographs are captioned should be left to the expertise of the subeditor in question. That is the job of the media and not of the actor who points out 'Is this news?'. To some of our audience it is. The actor may or may not know that.
The role of the news team here is crucial because even if a headline reeks of sexist bullshit, the editor should spot it and stop it from being published.
Merely describing a cleavage is not a big deal. If you do not romanticize it, it's a body part. I admit, 'OMG, Deepika Padukone's elbow show' will sell fewer copies but suggesting that a news publication should not write about a woman's cleavage or photograph it is reverse sexism and encourages the same censoring that extremists nations are criticized for.
This dangerously convoluted logic I have come across online is evident in one person's tweet to me that basically said he was standing for Deepika because Indian women should not show cleavage since "it isn't part of our culture".
From a time when wearing a salwar-kameez (outside Punjab, that is) was considered scandalous, it took many courageous women (so many in cinema) years to work up the courage to bare their cleavage if they wanted to and take responsibility for their choice.
Merely photographing Deepika's or any star's cleavage, abs, eyes, knee or thigh gap is neither sexist or unacceptable if the star has appeared in public wearing something that show off the assets they have worked hard to build and honed for a career that depend on them to a certain extent - and (this is more important) if he or she has expressly given their consent for the publication of the photos.
So what is the exact problem with the TOI headline?
To imply through a titillating banner that a woman is showing more than she should, to attach petty morality to her action is absolutely wrong. And that is the problem with a headline that has the words 'OMG cleavage show'. If Deepika has to protest, it should be against the peddling of an individual's moral judgement of a woman on millions of readers who otherwise would have glossed over a headline that said 'Deepika Padukone in a topaz dress designed by XYZ with a plunging neckline and a bare back and rich sequin work on its hemline'.
Pointing out that "Deepika, who began her career as a 'calendar girl' for a liquor brand" is propagating the same sexist drivel. The film industry perpetuates its own stereotypes of women everyday in creating heroines who are props in supermacho hero-oriented films. The wild child in a film will never get the man. The demure one will.
There is a reason why sensational headlines like 'You won't believe what she did next' or 'Shocking revelations' are written. We live off voyeurism. The mass of humanity offended by 'despicable media standards' are the ones the salacious content are created for in media houses around the world. Ask any online journalist and they'll tell you sex and scandals get the most pageviews. Who do you think consumes that content?
Ironically, in an interview reported by the TOI on August 8, 2013, Deepika said of her colleague Katrina Kaif's anger at her bikini pictures being leaked and carried by several media houses, "she should have taken the 'bikini pictures' in the right spirit."
"I don't think we should blame anybody. Something like this has never happened to me. If you are a star, you are a public figure... people will talk about you... you ought to be very careful," were her exact words.
It's a truly great thing that everyone's shaking up the comfortable stupor the media sometimes falls into. Hopefully the debate will lead to introspection. But the responsibility extends equally to every person. May Deepika inspire a new trend that keeps the media responsible and inspire the voiceless to pluck up the courage when they need to.
Get the best of News18 delivered to your inbox - subscribe to News18 Daybreak. Follow News18.com on Twitter, Instagram, Facebook, Telegram, TikTok and on YouTube, and stay in the know with what's happening in the world around you – in real time.
Read full article