'Defence Ministry paralysing Armed Forces Tribunal'
An Army officer has filed a PIL stating that the MoD has excessive control over the functioning of the AFT.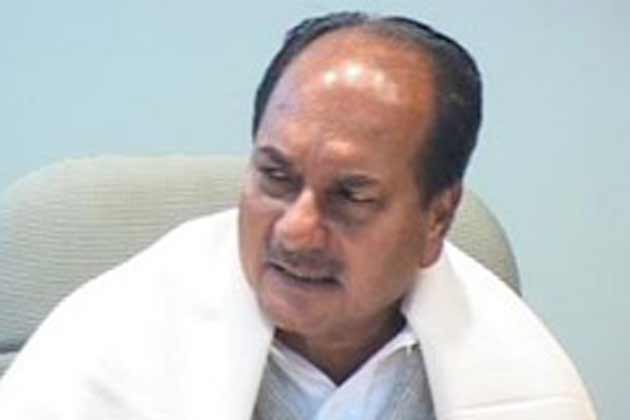 An Army officer has filed a PIL stating that the MoD has excessive control over the functioning of the AFT.
The Punjab and Haryana High Court on Wednesday issued a notice to the Ministry of Defence and the Ministry of Law on a Public Interest Litigation. The PIL filed by Army Reserve Officer Maj Navdeep Singh who is also the first president of the Armed Forces Tribunal Bar Association states that excessive control of Ministry of Defence over appointments, infrastructure, rule-making and functioning of the Armed Forces Tribunal, being the same Ministry against which the AFT has to pass all orders, is against the spirit of law laid down by the Supreme Court.
The petitioner has also said that non-appointment of judicial members is leading to paralysis of functioning of the Armed Forces Tribunal. The PIL also states that the AFT appears to be more of an extension of the State rather than an independent judicial body.
"The same is in the teeth of the decision of the Supreme Court in the recent judgment UOI Vs R Gandhi wherein the Supreme Court has already held that Tribunals cannot be made dependent on sponsoring or parent Ministries for their functioning and that Tribunals should function under the Ministry of Law & Justice and that neither the Tribunals nor its members shall seek or be provided with facilities from the respective sponsoring or parent Ministries or concerned Department," the petition states.
"It may be pointed out that the AFT Act nowhere provides that the Tribunal shall be under the Ministry of Defence and that since 1997, including as recently as in August 2011, the Central Government has been stating on record, including in the Parliament, that efforts are on to make the functioning of Tribunals autonomous and to bring them under the nodal control of the Law Ministry," it adds.
Maj Singh states that so much is the control being wielded by the Ministry of Defence that there is a virtual paralysis of the functioning of the Tribunal.
"Out of 15 Courts in the country, only about 3 are functioning because of non-appointment of Judicial Members. The Chandigarh Bench is also faced with a paralysis of sorts with only one Court functioning out of a total of three and that too partially since the Court also has to sit in the Circuit Bench at Shimla. The Chandigarh Bench which covers 5 States and the UT of Punjab, Haryana, HP, J&K and Chandigarh and has the maximum pendency is currently at the mercy of the Ministry of Defence which has taken no effective steps for filling up the vacancies of Judicial Members though it is learnt that the selection process had been initiated more than a year back," states the petitioner.
Notice has been issued to the Union of India through the Ministry of Law and the Ministry of Defence. The matter will come up in the Punjab and Haryana High Court on July 12.####
Read full article
Countdown To
Elections Results
To Assembly Elections 2018 Results