GET Stock

Quotes


Diesel Gensets Banned, Badarpur Power Plant Shut as Delhi's Air Worsens
Delhi moved out from the Moderate to Poor categories of the past months, to the new category of a half emergency by shutting down the Badarpur thermal power plant.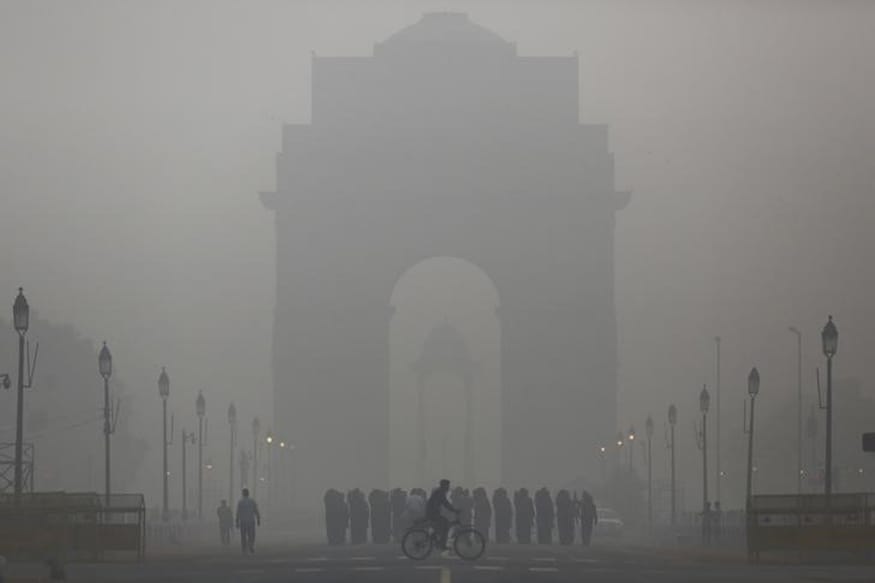 File photo of smoggy morning in Delhi (Reuters)
New Delhi:
Delhi's plan to combat the season of air pollution kicked into high gear, Tuesday, as Very Poor and Severe categories came into force. The categories are part of the Graded Response Action Plan (GRAP), notified by the union environment ministry on January 17, 2017, and determine the response of government agencies.

Delhi moved out from the Moderate to Poor categories of the past months, to the new category of a half emergency by shutting down the Badarpur thermal power plant. It will stay shut till March 15, 2018, when the category will be changed again. The plant will permanently close on July 20, 2018, said the Environment Pollution (Prevention and Control) Authority (EPCA), a body constituted by the Supreme Court, in 1998, to monitor and intervene in Delhi's bane of air pollution.

Brick kilns in the National Capital Region (NCR) will also shut down unless they've converted to zig zag technology that emits cleaner air. To really make Delhi pay for its sins, the Plan has banned use of generator sets, just before the onslaught of weddings. Gen-sets can only be used for essential services such as in hospitals. They cannot,yet, be banned in the NCR as the supply of power is too unreliable, said the EPCA, addressing the press on Wednesday evening.

The aim is to not let the pollution levels reach those of winter of 2016, which was a public health emergency, said environmentalist Sunita Narain, member, EPCA. On November 5, 2016, the pollutant PN2.5 went up to 837.7 concentration. The standard for PM2.5 levels is 60.

Delhi already faces a tough couple of days, said Sudhakaran, secretary of the Central Pollution Control Board. October 20 and 21 will face post Diwali smog, moisture from winds coming from UP, and smoke from the crop burning in Haryana and Punjab, which will raise the pollution levels.

The EPCA has set in motion a slew of measures. Sixteen more monitoring stations will start working in the NCR in the coming weeks. Delhi's already one of the most heavily monitored cities and a denser, networked, coverage of 32 stations will make it possible to pinpoint local problems and causes of air pollution.

Chairman of the EPCA, Bhure Lal, has undertaken a survey of trucks entering Delhi at night, to determine which are destined for Delhi, which pay the Environment Compensation Charge, etc. "Trucks are being checked, their loads lightened, trucks not destined for Delhi are being turned away," he said. However, there are very turnaround points making it difficult to send off all the trucks not supposed to be in Delhi. The Eastern Peripheral Expressway, one of two expressways planned to help trucks bypass delhi, will be operational by March 2018, said the EPCA.

Both Narain and Lal pinpointed road and construction dust, garbage burning, decline of public transport and the resistance in Punjab and Haryana to stop burning crop stubble, as difficult areas. "Farmers have to get rid of 20 million tonnes of stubble in a very short 20-25 day window to ready fields for the next crop cycle," said Bhure Lal. Which is why the older generations of farmers, driven by hard to change habits, take the easiest way out by burning it.

Narain told the press that it often big builders in Delhi paid the National Green Tribunal imposed fine, between Rs 5000 to Rs 5 lakh, and carried on construction. She also cited data up to November 2016, that showed a decline in the number of buses in Delhi and in ridership.
Also Watch
| Edited by: Ashish Yechury
Read full article