INDIA
Delhi Court Grants Bail to Red Fort Attack Accused, Says Bank Activity Not Sufficient Reason to Deny
Bilal Ahmad Kawa was arrested in a joint operation by Delhi Police and Gujarat Anti-Terrorism Squad on January 10 from Indira Gandhi International Airport (IGIA).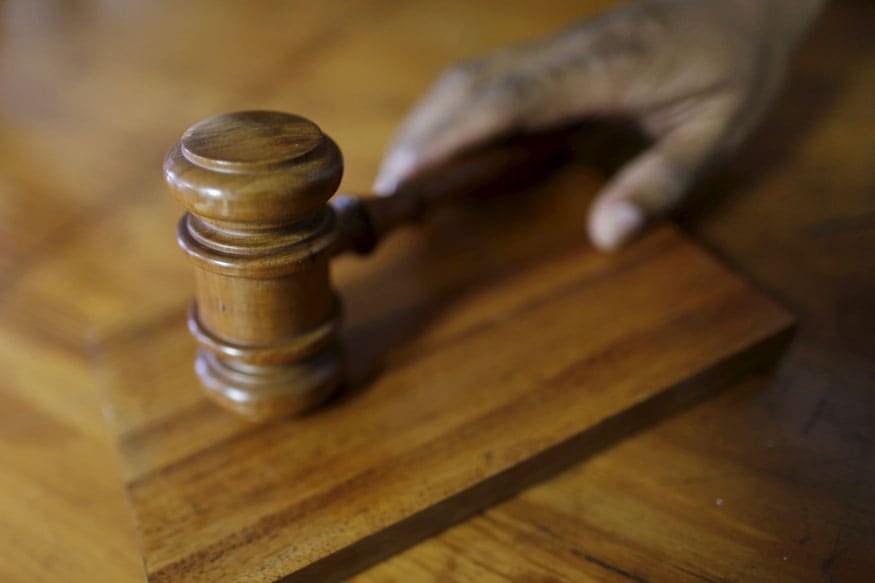 Image for representation.
New Delhi: A Delhi court while granting bail to an accused in 200 Red Fort attack case in Wednesday, saying that just bank account activity cannot be sufficient reason to deny when others have been acquitted despite more incriminating evidence against them.
Bilal Ahmad Kawa was arrested in a joint operation by Delhi Police and Gujarat Anti-Terrorism Squad on January 10 from Indira Gandhi International Airport (IGIA).
Gujarat ATS had tipped of the Delhi Police that Kawa, who had been declared a proclaimed offender in the case, was travelling from Srinagar to Delhi.
The police claimed that the 37-year-old's bank account was used for the hawala transactions that funded the Red Fort terror attack, as well as militant operations in Jammu and Kashmir. They told the court that Kawa's bank account in Grindley's Bank of J&K had recorded a deposit of 10 lakhs which was sent to Delhi to fund the terror act.
However, the court gave bail to him, noting that other accused in the case had graver allegations against them but still they were acquitted by trial courts and the Delhi High court.
"It is seen that there were more allegations against the other accused persons who have been discharged or acquitted regarding giving shelter etc, besides dealing in money in bank account to facilitate terrorist activities. It is pertinent to mention here that old accused persons except accused Ashfaq Mohammad Arif have been acquitted or destroyed by trial court or by honorable High Court of Delhi and the theory of conspiracy could not be established by the prosecution during trial," the court said.
The court has also held that since he has already served 10 days in judicial custody, there was no need to extend the arrest.
"It is also seen that police custody of the present accused was taken for a period of 10 days and therefore for the custodial interrogation of the accused is not required," said Judge Sharma.
Kawa's counsel had argued that he was arrested 17 years after the incident and that there was no "incriminating evidence" against him as he was a citizen who filed his income tax returns as usual.
"There is no incriminating evidence against accused except one entry in the bank account where on the basis of more evidence other accused persons has been discharged or acquitted in the case. It was pointed out that the conspiracy could not be proven by the prosecution as he has submitted income tax returns and TDS Certificate showing that the accused was doing business for the last number of years," Gurpreet Singh, advocate for Kawa, told News18.
Three people including two Army jawans were killed on December 22, 2000 after terrorist attacked the Red Fort in Delhi.
While Kawa was on the run, a trial court in October 2005, had awarded death sentence to Pakistan-based LeT terrorist Mohammad Arif alias Ashfaq, while two key conspirators -- Nazir Ahmed Qasid and his son Farooq Ahmed Qasid -- were awarded life imprisonment.
The court also awarded seven-year jail term to Ashfaq's Indian wife Rehmana Yousuf Farooqui for giving shelter to the main accused.
Other convicts -- Bagar Mohsin Baghwala, Sadaqat Ali and Matloob Alam -- were also awarded seven-year rigorous imprisonment.
In September 2007, the Delhi High Court upheld the death sentence to Ashfaq, saying terrorists who have no value for human lives deserved capital punishment.
The high court, however, acquitted six others including Farooqui, citing lack of sufficient evidence against them.
Support the daily wage earners who have been hit the hardest by the COVID-19 crisis. Click here to contribute to the cause. #IndiaGives
The daily News18 Coronavirus COVID-19 newsletter - Get your copy here.
Subscribe to News18 Daybreak. Follow us on Twitter, Instagram, Facebook, Telegram, TikTok and on YouTube
| Edited by: Ashish Yechury
Read full article