New Delhi:
Locals, activists and environmentalists protested on Sunday against the government's order to fell over 14,000 trees for the re-development of seven south Delhi colonies.
About 1,500 protesters hugged the trees in Sarojini Nagar, launching their own "Chipko Movement", a forest conservation movement where people embraced trees to prevent them from being cut in Uttarakhand (then Uttar Pradesh) in the 1970s.
They also tied green ribbons, which symbolise "Rakhi", thereby promising to protect the trees. A velfie (video-selfie) booth was also set up to create awareness through social media.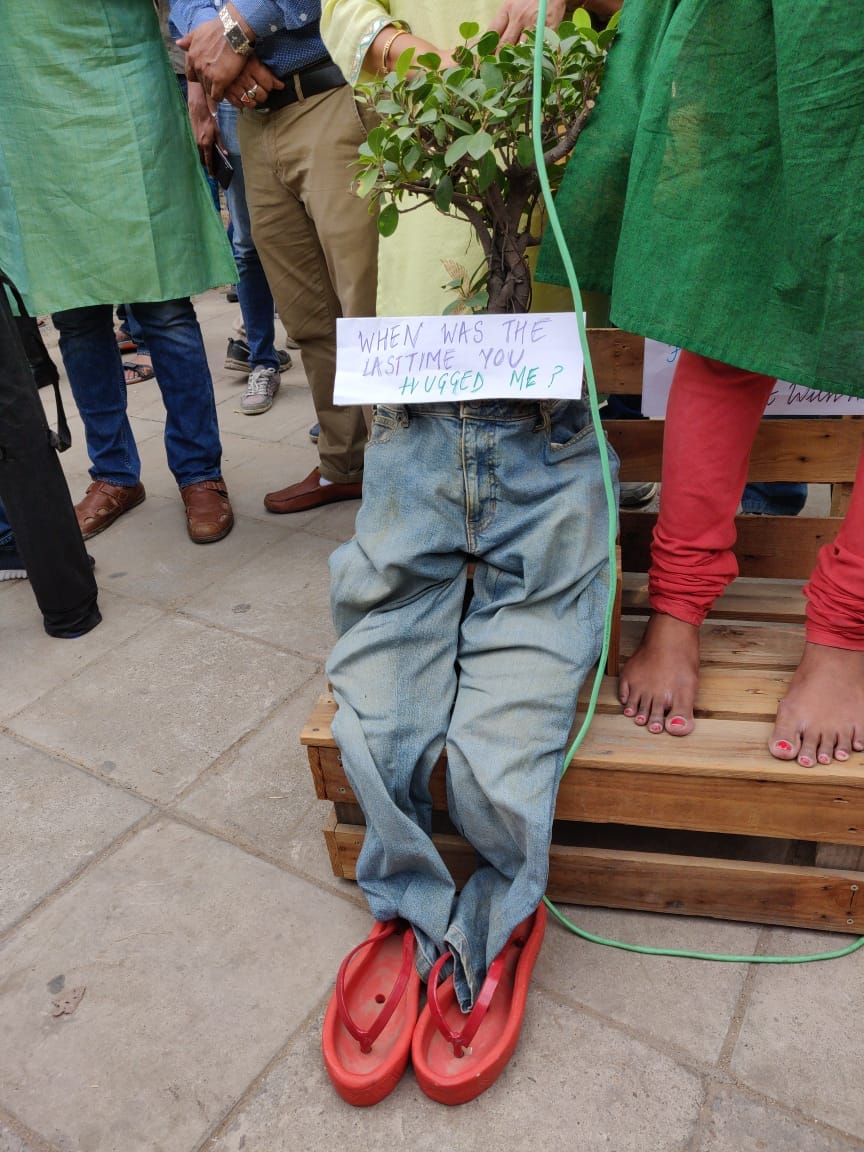 People were holding placards with messages like "Save Trees, Save Delhi", "We want clean air" and "Save the trees, they will save you".
"We will not let the trees be cut. Delhi's air quality level is deteriorating and instead of finding a solution to it, we are cutting more trees," Ramesh Singh, a local, said.
The Forest department recently gave permission to chop off at least 14,000 full-grown trees to make way for the re-development of residential facilities for central government employees.
According to a government statement, in Sarojini Nagar, 8,322 of the 11,913 trees would be cut while in Nauroji Nagar, 1,465 of the 1,513 tress would be chopped. In Netaji Nagar, 2,315 of the 3,906 trees would be cut, while in Mohammadpur, 562 trees would be felled.
As many as 723 trees in Kasturba Nagar would be cut, 750 trees in Sriniwaspuri, and 93 in Tyagraj Nagar.
The move has angered environmentalists and residents of the area, who are demanding that the decision be withdrawn.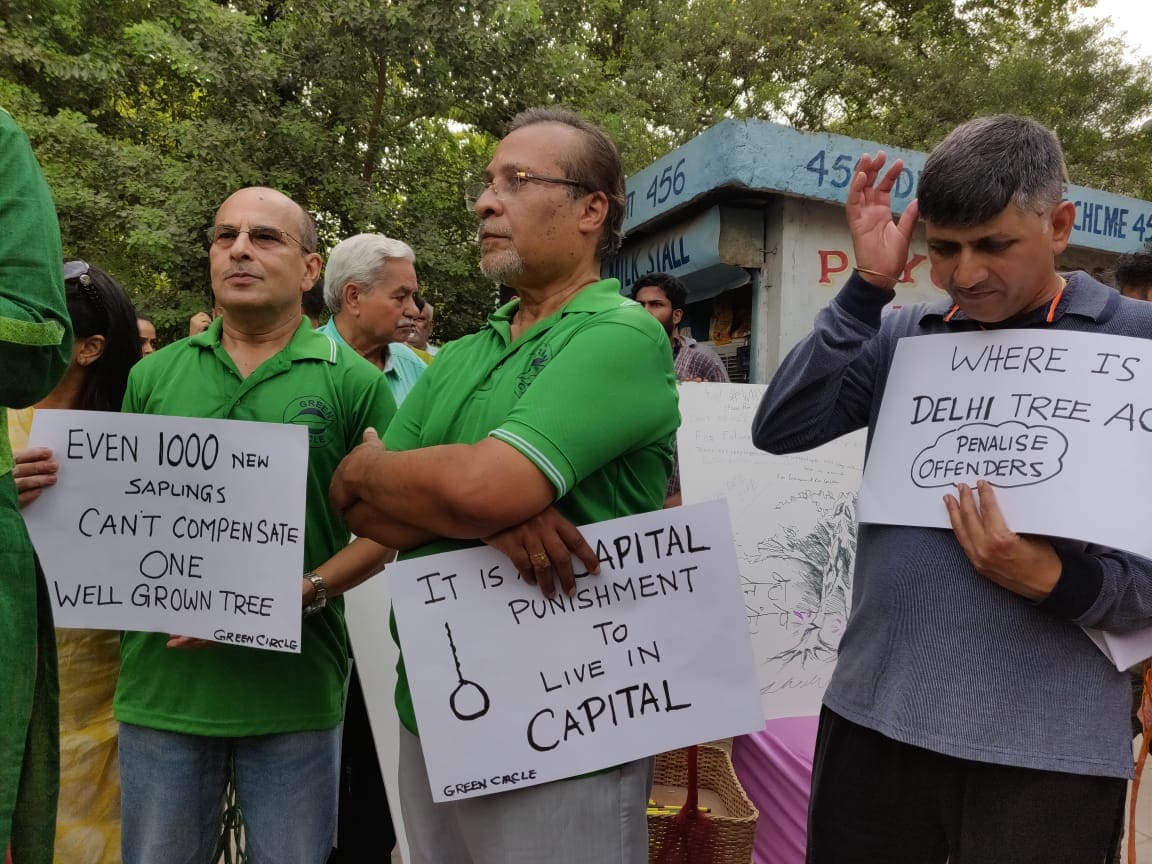 "There are other ways to redevelop the area that do not involve cutting of trees," Swati Chaturvedi, another local and a landscape architect, said.
The government earlier defended its decision by saying that the redevelopment would lead to an increase in the green area coverage by about three times and the compensatory plantation of trees will be done in the ratio of 1:10, thereby resulting in an enhanced tree-coverage area.
However, residents have doubts.
"How could you expect a 30-year-old tree to be replaced by a sapling? It would take a very long time for the sapling to become a tree and till then, what will happen to the environment?" resident Om Narayan said.
Activists have called the decision "suicidal" and urged the government to reconsider it.
The issue has also triggered a political blame game with Union minister Harsh Vardhan claiming that the AAP government was responsible for granting the permission to fell trees in non-forest areas and the latter claiming that the clearance for the same was issued by the Ministry of Environment and Forest, headed by Vardhan, in November last year.