After 22 Years, Delhi Labourers to Get 37% Hike in Minimum Wages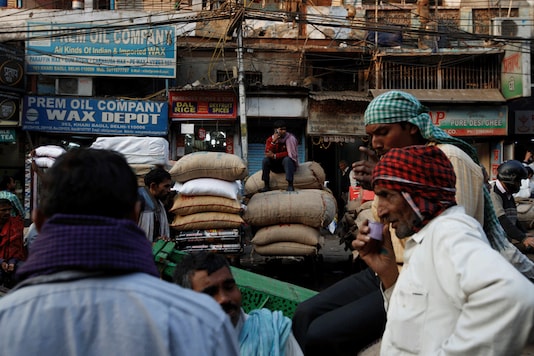 The WPI figure is at the lowest level in at least eight months, since the availability of data for the new 2011-12 base year series.
Labourers in Delhi would get a 37 percent hike in minimum wages as Lt Governor Anil Baijal has approved the AAP government's proposal, Chief Minister Arvind Kejriwal announced on Friday.
Last Updated: March 04, 2017, 12:17 IST
Edited by: Bijaya Das
FOLLOW US ON:
New Delhi: New Delhi: After a gap of 22 years, minimum wages in the national capital were revised by 37%, benefitting around 50 lakh families.
Lieutenant Governor Anil Baijal approved the proposal after the Delhi cabinet gave its nod for the hike on February 25th.
Minimum wages in the capital would go up from Rs 9,724 to Rs 13,350 a month for unskilled labourers, from Rs 10,764 to Rs 14,698 for semi-skilled labourers, and from Rs 11,830 to Rs 16,182 for skilled labourers, said Delhi Chief Minister Arvind Kejriwal.
Thanking Lt Governor for giving his nod in a short time, Chief Minister Kejriwal said the notification would be issued on Monday, after which the hike would come into effect.
"It is a historic increase in the minimum wages and highest ever among all governments since Independence," the CM said.
Kejriwal also appealed to the Central Government to give assent to the Minimum Wages (Delhi) Amendment Bill, 2015, which provides for a three-year imprisonment instead of six months and a Rs 50,000/- fine instead of Rs 500/- for non- payment of minimum wages.
Delhi Labour Minister Gopal Rai said that the labour department will monitor the implementation and, after an awareness campaign spread over three months, the government will use ' maximum powers' available to ensure compliance.
The fifteen member minimum wages advisory committee consisting of representatives of labour unions, industry and government had recommended the revised wages after taking into account expense on food, clothing, housing, light and fuel, and education. CM Kejriwal said that the government accepted its recommendations without any changes.
First Published: March 03, 2017, 19:06 IST
Next Story