Delhi may soon have a 'Sachin Tendulkar Chowk'
The MCD is considering naming a street in Chandni Chowk after Sachin Tendulkar.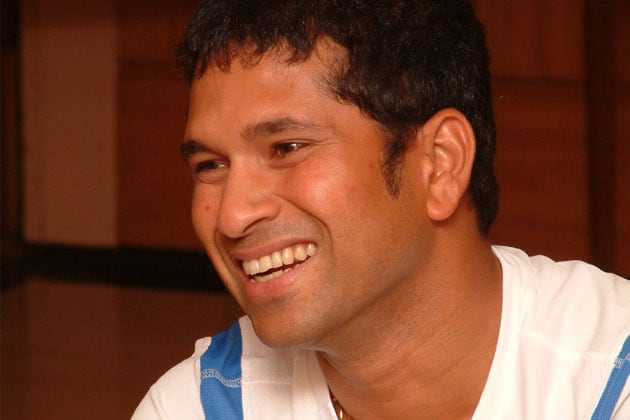 The MCD is considering naming a street in Chandni Chowk after Sachin Tendulkar.
New Delhi: You may soon visit the Sachin Tendulkar Chowk or ride through Sachin Tendulkar Marg in the national capital with the Municipal Corporation of Delhi considering naming a square or a street in the master blaster's name.
There is even a proposal from a councillor to rename Chandni Chowk as Tendulkar Chowk.
Mayor Rajni Abbi on Tuesday said that MCD has received representations from hundreds of people to honour Tendulkar but no decision has been taken yet.
"There are demands for naming a street or chowk (square) after Tendulkar. A meeting of the MCD House on January 11 may consider these demands," Abbi said.
Asked about renaming Chandni Chowk, she said there is no such proposal.
Chandni Chowk councillor Suman Kumar Gupta is planning to move a resolution seeking the renaming of Chandni Chowk to Tendulkar Chowk.
Built in 17th century by Mughal emperor Shah Jahan and designed by his daughter Jahan Ara, Chandni Chowk was once divided by canals to reflect moonlight, but closed now.
However, the move has attracted criticism from some quarters.
They point out that roads are named only posthumously.
Barring a road in the name of Nelson Mandela, not a single stretch in the capital is named after a living person.
MCD Works Committee Chairman Jagdish Mamgain said there are other people who deserve the honour.
"In terms of contribution to Delhi, it is E Sreedharan who deserves it more than Tendulkar," he said.
Get the best of News18 delivered to your inbox - subscribe to News18 Daybreak. Follow News18.com on Twitter, Instagram, Facebook, Telegram, TikTok and on YouTube, and stay in the know with what's happening in the world around you – in real time.
Read full article