Delhi Needs 'CEO for Air': It's Time to Include Environment Ministry in Cabinet Committee on Security
Pollution accounts for 16 per cent deaths all over the world. The data from World Health Organization's Global Burden of Disease Project shows that pollution kills 15 times more people than wars do.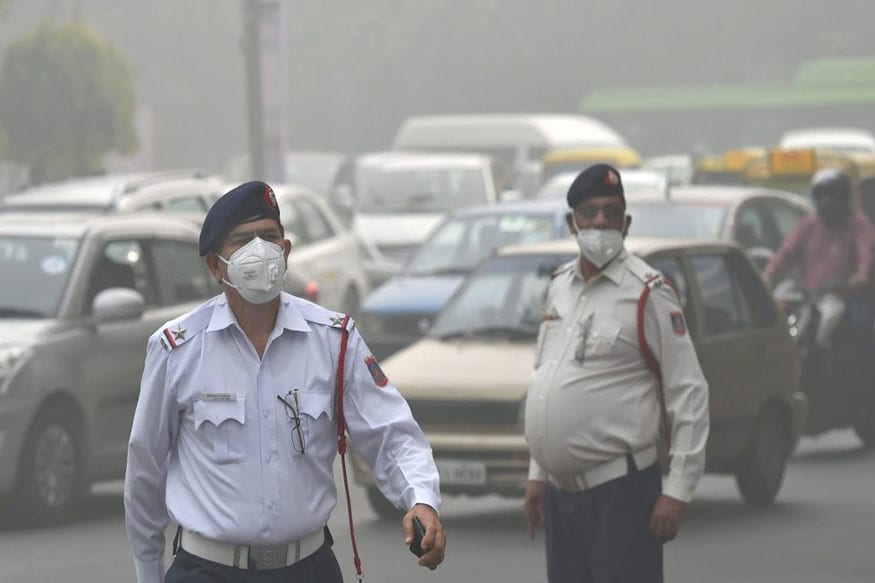 Representative image.
New Delhi: The CRPF personnel guarding the key military and security installations in New Delhi are wearing masks today. The Raisina Hills, like most of National Capital Region, has turned into a gas chamber with a thick blanket of toxic air engulfing the city. The air quality index continues to be in the 'severe' category here. If this isn't an emergency situation, we don't know what is. However, no emergency meeting has been called by the Prime Minister or his ministers. There is no Cabinet briefing on pollution either.
Air pollution has emerged as a major threat to internal security — a health emergency. Jyoti Pande, president of Care for Air, an NGO fighting for cleaner air, says Delhi needs a 'CEO for air'. "We don't need advisory bodies, we don't need technical authorities. What we need is an enforcing authority. Someone has to be held accountable for the situation. It's not hard to do. There is a model, why can't there be a CEO of air, like we had E Sreedharan take charge of the Delhi Metro and Nandan Nilekani perform the near-impossible task of implementing Aadhaar."
Pollution accounts for 16 per cent deaths all over the world. The data from World Health Organization's Global Burden of Disease Project shows that pollution kills 15 times more people than wars do. According to a study published in Lancet, emissions from cars and industries kill 4.5 million people across the world every year. The report further says that in the coming years there will be an increase in deaths, particularly in South East Asia. And by 2050, this could almost mean doom.
Sunita Narain of the Centre for Science and Environment says, "The situation is alarming and tough measures are needed. We have been demanding drastic action to control the runaway air pollution problem. We must act because it is a serious public health question."
In 1998, the Supreme Court order led to the constitution of a statutory body called Environment Pollution-Prevention Control Authority (EPCA). The EPCA had sweeping powers back then.
But gradually it has become a toothless tiger. The 14-member EPCA is headed by former IAS officer, 75-year-old Bhure Lal, since its inception. In 2015, when the Supreme Court banned the sale of diesel cars in the National Capital, it was the EPCA which played a critical role in that decision.
In the recent times, the EPCA has failed because states are getting away with not implementing its guidelines and directives.
Gopal Sankaranarayanan, who was the petitioner in the Supreme Court against the bursting of firecrackers during Diwali, says, "EPCA should be reconstituted. They don't know about solutions and there is too much bureaucracy in it. You need to include doctors, public health specialists, atmospheric scientists, experts in the field of agriculture and rural development, lawyers and citizens." He points out that the need of the hour is a 'Cabinet Committee on Environment'.
The Cabinet Committee on Security is chaired by Prime Minister Narendra Modi. It has home, defence, finance and external affairs ministers as the members. Now that air pollution is one of the biggest threats to public health, PM Modi should consider including environment ministry in the powerful committee.
In 1962, when the Indo-China war took place, over 3,000 Indian soldiers were martyred. The Kargil conflict in May-June 1999, the last war India saw, killed over 500 soldiers. Ever since diplomacy and negotiations have been seen as the way forward. And each time, there were Cabinet meetings to discuss these worrying situations.
Climate change is the new war. We don't need crystal ball gazing to conclude that we are dying every moment in Delhi. We need a Cabinet meeting on this war too. And the urgency of now must be seen by the government of the day.
Get the best of News18 delivered to your inbox - subscribe to News18 Daybreak. Follow News18.com on Twitter, Instagram, Facebook, Telegram, TikTok and on YouTube, and stay in the know with what's happening in the world around you – in real time.
| Edited by: Aakarshuk Sarna
Read full article