Delhi Pollution: Centre Advances Implementation of BS-VI Norms For Car Fuel to April 2018 Instead of 2020
Earlier, BS-VI compliant fuel was supposed to be rolled out from 1 April, 2020.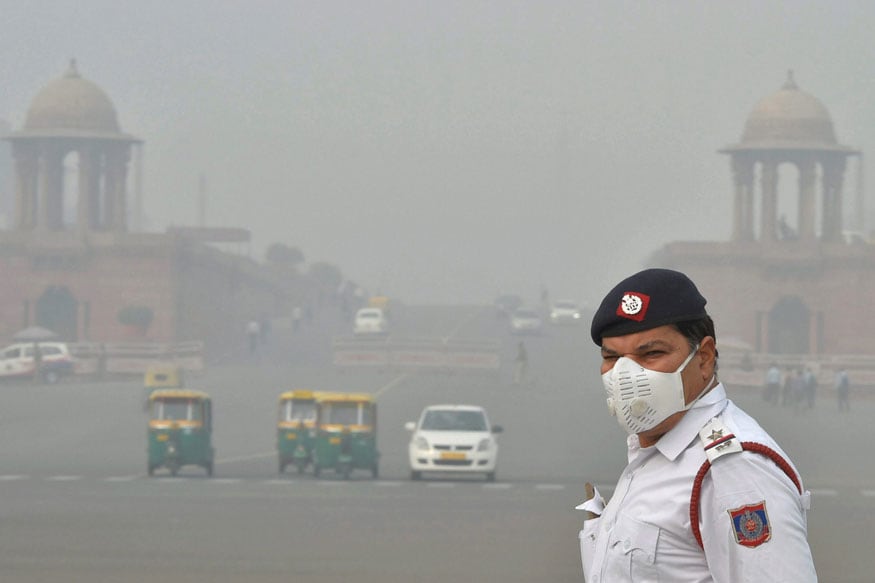 Picture for representation. (PTI)
New Delhi: In light of deteriorating air quality in New Delhi, ministry of petroleum and natural gas on Wednesday decided to advance the implementation of Bharat Standard (BS)-VI compliant fuel in the national capital territory to 1 April 2018.
"Taking into account the serious pollution levels in Delhi and adjoining areas, Petroleum Ministry in consultation with Public Oil Marketing Companies has decided for advancing of BS-VI grade auto fuels in NCT of Delhi w.e.f 01.04.2018 instead of 01.04.2020. OMCs have also been asked to examine the possibility of introduction of BS-VI auto fuels in the whole of NCR area w.e.f 01.04.2019," said the ministry in a statement on 15 November.
Earlier, BS-VI compliant fuel was supposed to be rolled out from 1 April, 2020.
Mukesh Kumar Surana, chairman and managing director, Hindustan Petroleum Corporation (HPCL) said, "As far as the preparedness is concerned there is something in our refinery through which we can supply to the NCT region. Each company will supply some quantity of the fuel. Some prompt actions and actions need to be taken on the part of the PSUs to respond to call taken due to the situation that took place because of conditions in New Delhi."
The move comes in the backdrop of the automobile sector's continuous lobbying against skipping the BS V emission norm stage, even as the western economies have already shifted to Euro VI, which is the equivalent to BS VI.
These standards keep a check on the emission levels by setting permissible limits for vehicles. Earlier the plan was to move to BS VI by 2024, the government changed the deadline to April 2020.
"We will be able to meet fuel requirements by April 1, 2018. Delhi and NCR have been the priority regions for BSVI fuel. Switching to BSVI fuel will cost around Rs 30,000 crores for oil companies to upgrade the refineries," said a spokesperson of Indian Oil Corp. Ltd.
According to the existing norms, BS IV stipulates 50 parts per million (ppm) of sulphur for petrol and diesel respectively. The stringent BS VI proposes to have 10 ppm of sulphur for both petrol and diesel.
India's Auto Fuel Policy had earlier planned for BS IV to be adopted by 2017, BS V by 2020 and BS VI by 2024. India consumed 74,647 million tonne (MT) of diesel and 21,847 MT petrol in 2015-16.
India has a refining capacity of 215 MT per annum from 22 refineries
| Edited by: Ananya Chakraborty
Read full article