Municipal Corporations

9/10

TRS

8

INC

0

BJP

1

AIMIM

0

OTH

0
MUNICIPALITIES

114/120

TRS

96

INC

9

BJP

3

AIMIM

2

OTH

4
Refresh Data
Delhi's Besmogged Soul Despairs in Darkness at Noon
Delhi, through many crazed ages and gory histories, has survived and, in its modern avatar, has become an obese cosmopolitan leviathan, barely manageable with its immense girth. And when smog descends with frightening yearly regularity, it just loses its way.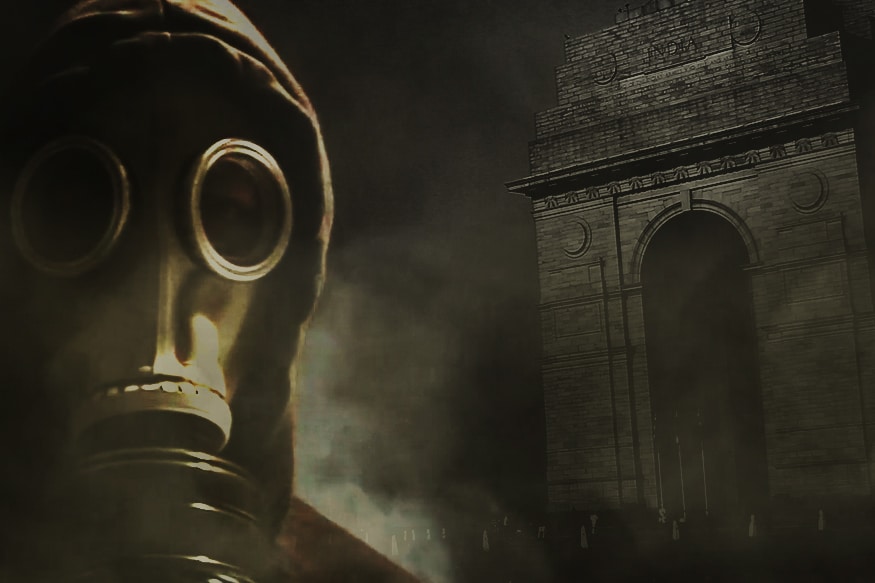 Delhi saw yet another hazardous morning on Wednesday, as its early morning air quality index (AQI) remained severe and smog continued to envelop the city. (Network18 Creative)
Is shehar main har shaksh pareshan sa kyon hai
-Shahryar
A city offers limitless possibilities. Its many small histories only broaden its nonlinear geography. For the overworked, restless souls its millions of occupants the city is a place to attain hedonistic nirvana. For the spartan nirvana you seek solitude, which the bustling city doesn't offer. What it gladly offers is happiness for the gallant and loneliness for the glum. But then these are smoggy and slothful days when even the gallant go glum and despair with WhatsApp-punching and Facebook-clicking anxiety.
Delhi, through many crazed ages and gory histories, has survived and, in its modern avatar, has become an obese cosmopolitan leviathan, barely manageable with its immense girth. And when smog descends with frightening yearly regularity, it just loses its way.
The city does a Houdini, many of its buildings just disappear for many bewitched hours. A hex falls on the city, an evil spell so debilitating it forces the city to a complete stop. It becomes a leviathan with its legs lopped off. Everything is hidden; everything loses its identity.
Vivian Maier, that great reclusive photographer of American street life, would not have to indulge her startling habit of staying hidden in her home after snapping some brilliant photos. In Delhi, she could take a picture and just, in 100 metres, vamoose into thin air. Anonymity available at every corner. Just vanish! Poof!
The Shahryar line quoted at the beginning captured so succinctly the angst of our other cosmopolis, Bombay. It could well symbolise the smoggy, breathless, eye-burning, mind-addling plight of India's brand-new cosmopolitan city. After all, in the late 70s when Shahryar penned those lines, Bombayites considered Delhi provincial, a ragtag conglomeration of Punjabi migrants from Pakistan and just-arriving Bihari hillbillies. Well they still do that, but that's a different story. To be written about in smog-free days.
Human architecture and furious rhythm, said Garcia Lorca, are the two elements the traveller captures in the big city. Geometry and anguish, he added pithily. Well, in Delhi, had Garcia Lorca not been put to death by the falangists, the poet would have found Ghazipur-like mounds of anguish all over the city, no geometry. Even an Indian Barnum mounting his circus of hoaxes to dispel the smog would not have been able to show any geometry to the young homosexual poet.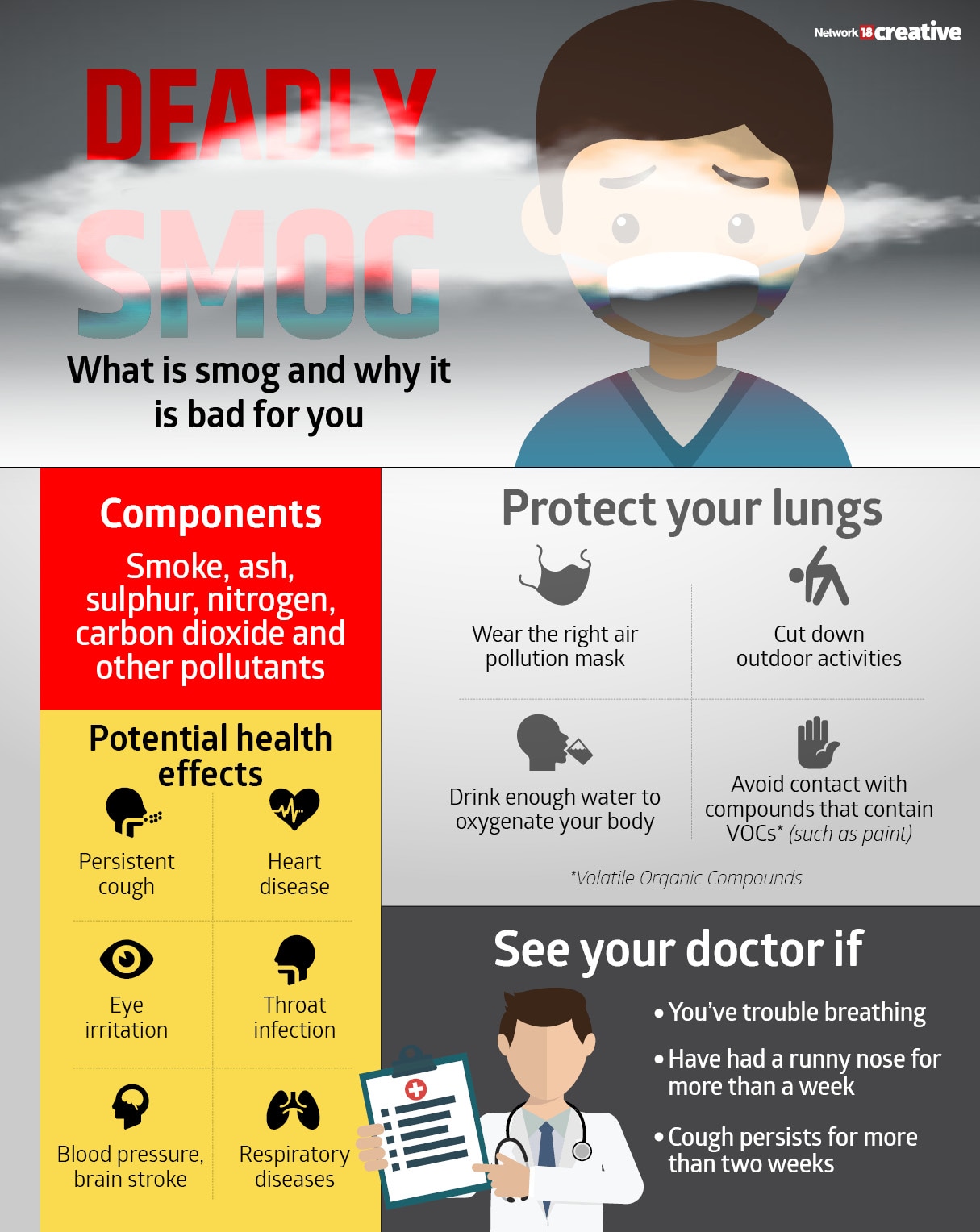 Hazaaron khwaahishen aisi ki har khwaahish pe dum nikle, wrote Ghalib, that lovelorn and inebriated poet of Delhi, many smog-free moons ago. Had he known these times when desires just stay as suppressed screams as his eternal muse Delhi fights valiantly for every breath, what would he have written? Now that Chandni Chowk is a living and immensely throbbing nightmare, Ghalib would have auctioned his pens and disappeared to Meerut or even beyond. After all, aah ko chahiye ek umar asar hone taq. In the present form the city, by no stretch of smoggy imaginations, offers an umar! So, Ghalib, with his loads of loneliness and liquor, would have upped and left Ballimaran for the boondocks.
The current zeitgeist is composed of mindless slogans, catty fights, political spite, technocratic slavery and polluted days. These are the days when politicians throw piffle at everything. They jerk their arthritic knees and issue headline-grabbing orders. Shut down this, shut down that, clamp down on cars, take out the masks, bring out Beijing, dust up old ideas. The thickness of their intemperate volubility gets quickly added to the toxically fat layers of smog floating over the city. In Claude Lanzmann's searingly long film on the Holocaust, which added a grotesque sinister heft to the word gas chamber, the Shoah is brilliantly depicted in mechanistic cruelty and unremitting brutality. Thick gusts of ash-filled smoke from the mass crematoria hang over the small towns where the Nazis are sending the Jews to extinction through gas chambers as the Final Solution gathers fiendish pace. So, by calling the city a gas chamber, are we getting an ominous signal that we too should prepare for our extinction. Unwittingly, but still…what the heck!
What matters in life, Garcia Marquez said, is not what happens to you but what you remember and how you remember it. How would Delhiites remember these days? Or would they remember them at all? At night they are up pushing grim pollution data on their phones; in the morning they are busy bouncing AQI numbers through their WhatsApp groups. Where is the time to remember anything? Last year's memes are circulated. The city, a gargantuan animal, changes every second. But if last year's memes still found resonance this year, has the city changed at all? Is the gargantuan animal on a big dose of sleeping pills? Alprazolam wins over assiduousness. The city sleeps; its haze-filled memories go unrecorded because they have been documented many haze-filled winters ago. Then becomes Now and Now becomes Then.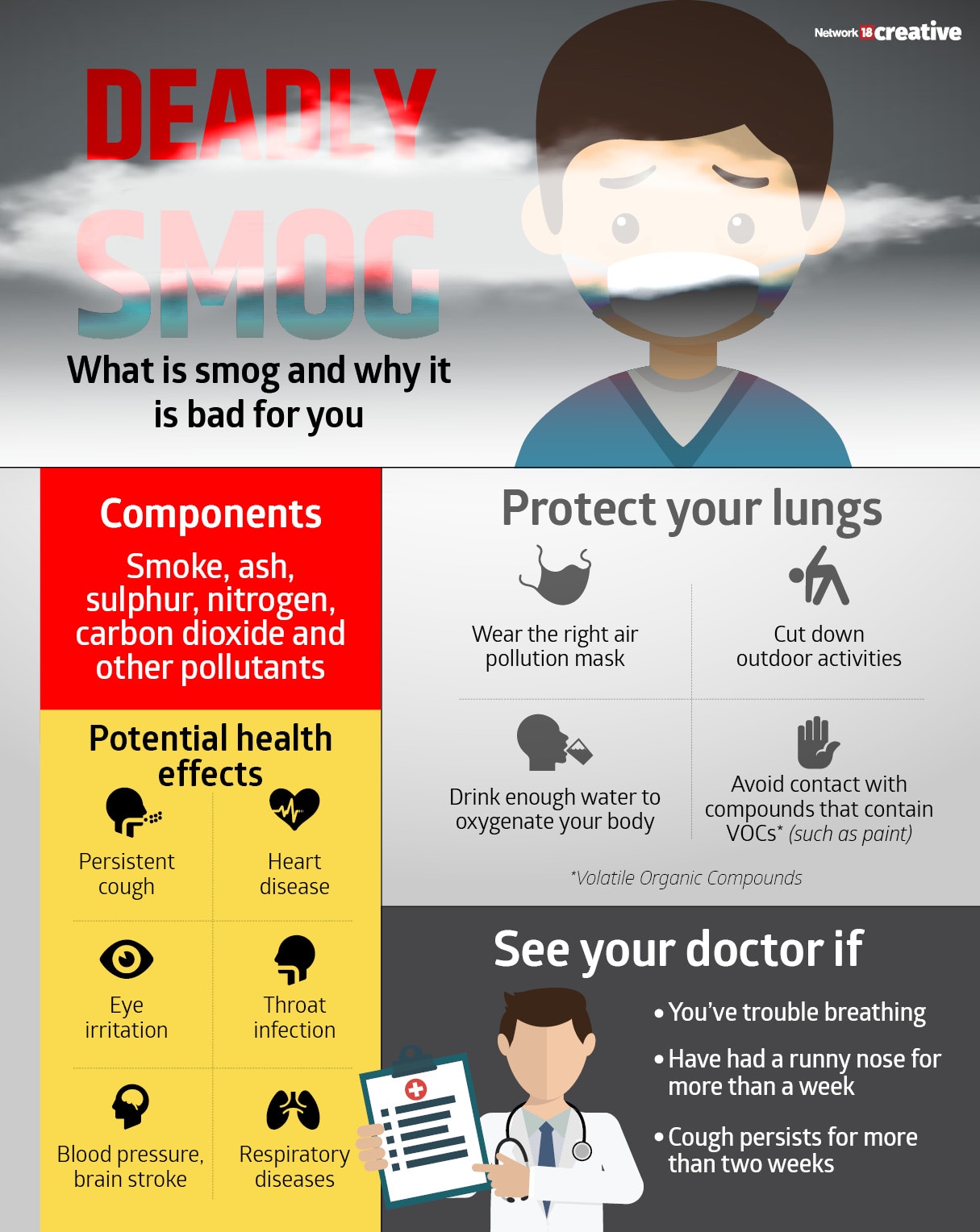 Photographs are a way of imprisoning reality, said Susan Sontag…one can't, she said, possess reality, one can possess images—one can't possess the present but one can possess the past. As Delhi's vacuous haze-filled past merges into a shiftless smog-filled present, its reality too blurs. The past easily bleeds into the present; photographs imprisoning a sluggish yesterday can also symbolise a fallow today.
Philip Larkin, in his poignant lament about the English countryside, said there's an evening coming in…that lights no lamps. In Delhi, leave alone the evening, there is a morning coming in that lights no lamps and brings no comfort. The A.M.s are busily wasted on pollution-denoting PM. Delhi has seen many christenings in its long, haphazard arc of history. In these smoggy, dread-filled days, it won't be improper to name it: Deadlhi.
Get the best of News18 delivered to your inbox - subscribe to News18 Daybreak. Follow News18.com on Twitter, Instagram, Facebook, Telegram, TikTok and on YouTube, and stay in the know with what's happening in the world around you – in real time.
| Edited by: Huma Tabassum
Read full article