Demonetisation: A Month On, Has PM Modi's Move Been a Game-Changer?
Critics meanwhile have said it will affect growth.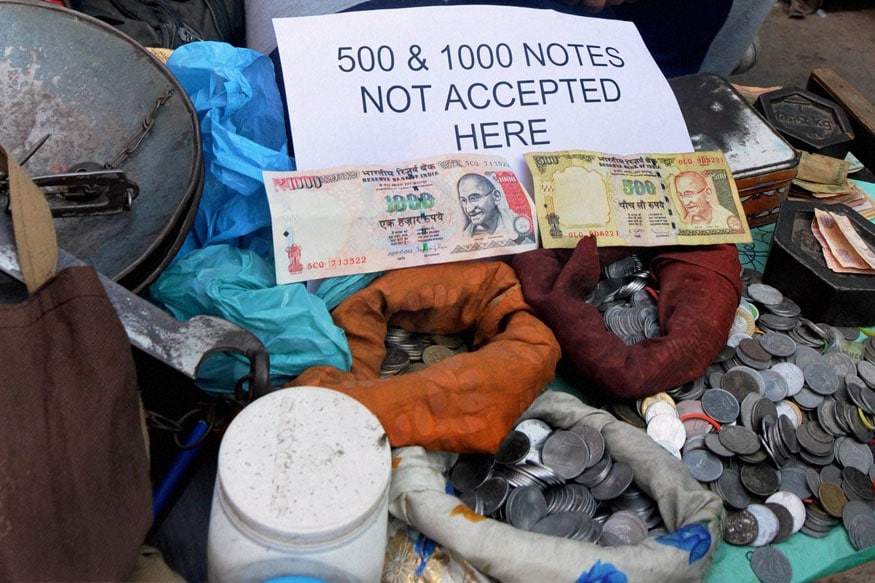 A file image of demonetised currency notes of 500 and 1000. (Image: PTI)
On November 8, Prime Minister Narendra Modi announced the decision to cancel 500 and 1,000 rupee notes. In the one month since then, cash in the economy has dried up and people have lined up in front of dry ATMs and banks.
The economy has been convulsed by the cash crunch, even as people have switched to using cash alternatives in large numbers. But not everyone has the means to use cheques, mobile apps or online bank transfers.
Demonetisation has also polarized opinion, with supporters calling it a "bold" move to flush out black money and combat fake currency, while opponents have called it a "foolish" move that penalizes ordinary citizens and is akin to burning down the forest to catch a few black sheep.
The Prime Minister has asked for 50 days, until December end, to ease the cash crunch and says demonetization will transform the economy and set it on a high growth path.
Critics meanwhile have said it will affect growth.
No public policy measure is entirely good or bad.
News18 did a SWOT analysis of demonetization, where we analyzed the strengths, weaknesses, opportunities and threats.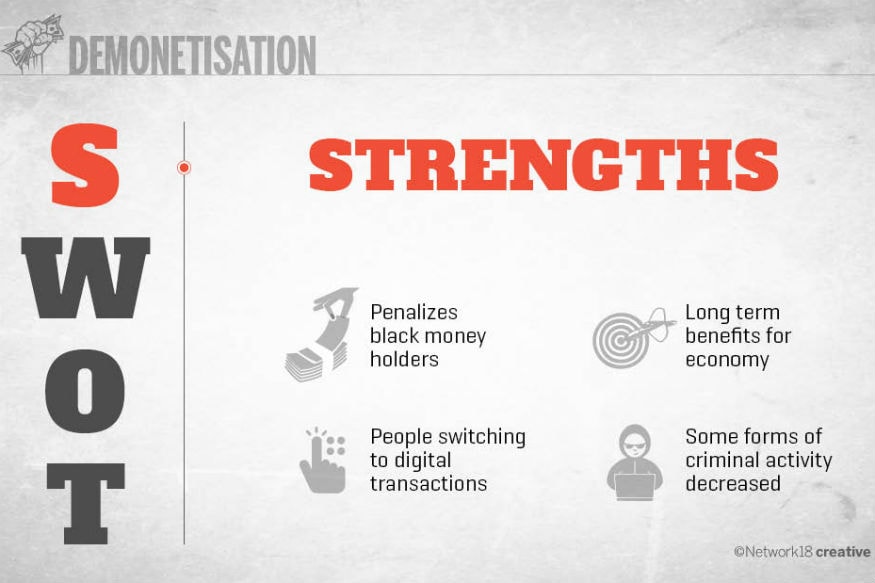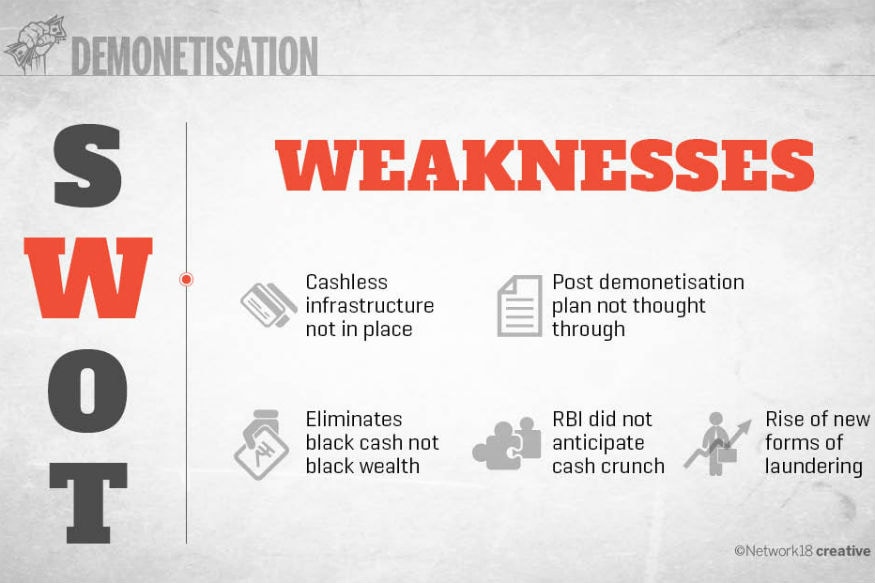 Get the best of News18 delivered to your inbox - subscribe to News18 Daybreak. Follow News18.com on Twitter, Instagram, Facebook, Telegram, TikTok and on YouTube, and stay in the know with what's happening in the world around you – in real time.
| Edited by: Smrithin Satishan
Read full article