The powerful GST Council headed by Union Finance Minister Arun Jaitley meets the representatives of six crucial sectors, including IT, telecom, banking and insurance on Tuesday, to assess the implementation hurdles under the new GST regime.
Representatives of the Civil Aviation and Railways will also make their presentation at the two-day GST Council meeting.
Read More
Jan 3, 2017 1:50 pm (IST)
RBI imposes penalty of ₹1 lakh on Mumbai Distt Central Co-op bank Ltd,Mumbai fr violation of RBI norms on KYC/anti-money laundering measures

— ANI (@ANI_news) January 3, 2017
Jan 3, 2017 1:50 pm (IST)
.., White Label ATMs in rural areas&post offices in rural areas on priority basis which r considered main rural channels of distribution-RBI

— ANI (@ANI_news) January 3, 2017
Jan 3, 2017 1:49 pm (IST)
Banks should advise their currency chests to step up issuance of fresh notes to rural branches of RRBs, DCCBs and commercial banks.(ctd)-RBI

— ANI (@ANI_news) January 3, 2017
Jan 3, 2017 12:42 pm (IST)
Jan 3, 2017 12:07 pm (IST)
Mayawati Press Conference:
* We hope 2017 doesn't bring anything like demonetisation
* BJP Govt and PM Modi is working in the same way as Congress did by fooling people.
* In Lucknow rally PM was disappointed by the number of people gathered there for the rally.
* PM was only heard clarifying his demonetisation step.
* The announcements that PM made on 31st was a forceful step taken by him.
* If they had clear intentions for the welfare of people he would have announced these schemes 1.5 years before not just before elections.
* The new year eve speech that the PM gave on 31st Dec 2016 it didn't reflect that the govt is working for the welfare of people.
* Though people had lots of expectations from his speech.
* People expected that PM Modi will wave off their loans.
* People were also expecting that PM will announce deposition of Rs 15- 20 lakhs in the accounts of poor people from the black money collected from the country itself.
* People expected home from PM. But people were left disappointed,.

* The immature decision of demonetisation by PM Modi hardly reflects any chances of ACCHE DIN.
*I wish that PM and the govt get their head in the right frame.
* Current government and PM Narendra Modi decision resulted into the deaths of 100 of people benefiting only a handful of rich people in the country.
* I pray because people have a govt on their head who is drunk in power with the numbers they have in Parliament.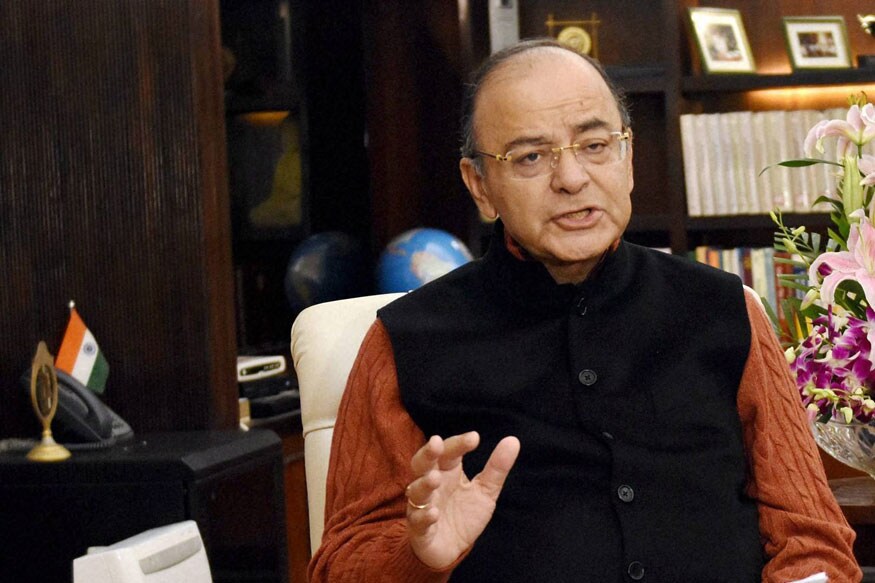 File photo of Union Finance Minister Arun Jaitley. (Image: PTI)

Meanwhile, BSP supremo Mayawati addressed a press conference in Lucknow, where she said: "I hope in 2017 people don't suffer due to demonetisation."

Stay tuned for Live updates


14 Aug, 2019 |

India in West Indies

WI
vs
IND
240/7

35.0 overs

256/4

32.3 overs

India beat West Indies by 6 wickets (D/L method)

14 - 18 Aug, 2019 |

The Ashes

ENG
vs
AUS
258/10

77.1 overs

250/10

94.3 overs

England drew with Australia

14 - 18 Aug, 2019 |

New Zealand in Sri Lanka

NZ
vs
SL
249/10

83.2 overs

267/10

93.2 overs

Sri Lanka beat New Zealand by 6 wickets

11 Aug, 2019 |

India in West Indies

IND
vs
WI
279/7

50.0 overs

210/10

42.0 overs

India beat West Indies by 59 runs (D/L method)

08 Aug, 2019 |

India in West Indies

WI
vs
IND
54/1

13.0 overs

/

overs

Match Abandoned