Demonetisation Rollout Was Deeply Flawed, Says This Year's Nobel Prize Winner for Economics
US economist Richard Thaler said the move to introduce a Rs 2,000 note for the remonetisation exercise made the motivation behind the entire exercise "puzzling".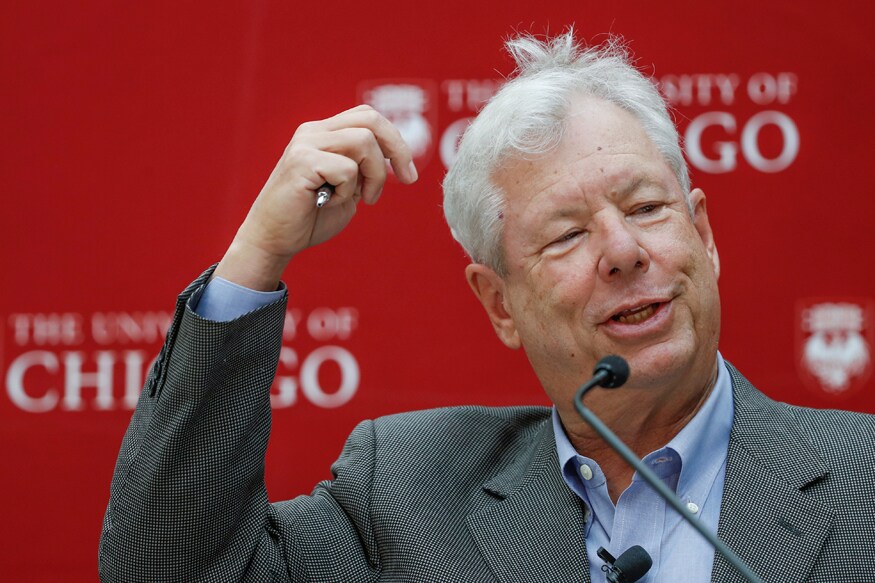 File photo of US economist Richard Thaler. (Reuters)
New Delhi: This year's Nobel Economics prize winner Richard Thaler thinks that the concept of demonetisation is good but the Narendra Modi government's rollout of the note ban was "deeply flawed".
This emerged after a student of the US economist emailed him to enquire about his views on the whole exercise.
Just after Thaler was announced the Nobel Prize winner, social media buzz was that Thaler had backed the Prime Minister's crackdown on cash immediately after the November 8, 2016, announcement. But even then there was a damn-ing afterword, which suggested otherwise.
In his emailed response to the student last month, Thaler said the move to introduce a Rs 2,000 note for the remonetisation exercise made the motivation behind the whole exercise "puzzling" and undercut the purpose, considering that the intention was to transform India into a less-cash society and crackdown on black money.
The student, Swaraj Kumar, posted the exchange on his Twitter account. This was later retweeted by Thaler.
Here's what Thaler wrote: "The concept was good as a move to a cashless society to impede corruption but the rollout was deeply flawed and the introduction of the Rs 2000 note makes the motivation for the entire exercise puzzling."
Thaler, a Professor of Economics and Behavioral Science at the University of Chicago, won the Nobel Prize in Economic Sciences on October 10.
In a tweet on November 8, 2016 — along with a link to a news article about demonetisation, Thaler had said, "This is a policy I have long supported. First step toward cashless and good start on reducing corruption."
This tweet was picked by some social media users to claim that the Nobel Laureate supported the move. But soon after being told by commenters that Rs 2,000 currency notes are to be introduced as a replacement, Thaler tweeted, "really? Damn".
Get the best of News18 delivered to your inbox - subscribe to News18 Daybreak. Follow News18.com on Twitter, Instagram, Facebook, Telegram, TikTok and on YouTube, and stay in the know with what's happening in the world around you – in real time.
| Edited by: Aakarshuk Sarna
Read full article